In this issue:
New Hire in West Sacramento
Employee Anniversaries
What's New in Marina?
Collins Gives Back
Just for Fun
Safety First
Gene's Gems
It's Collins Selfies

---
NEW HIRE IN WEST SACRAMENTO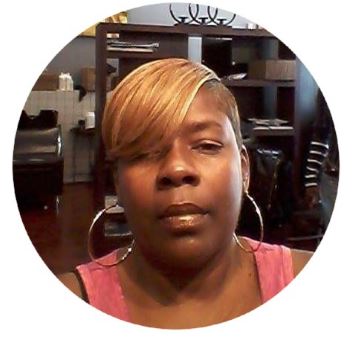 New to our West Sacramento branch, Cecilia Griffin joins us as a new Project Coordinator. She has 15 years experience in Project Coordination/Junior Project Management. Cecilia currently lives in Sacramento and has three children Joey (34), Eric (31), Ryan (28) and six grandchildren Joseph (15), Brazil (13), Kahni (11), Isiah (7), Jayvyn (5), Elijah (1). Cecilia is an usher at church, enjoys fishing, & going to basketball & football games. Her favorite teams are Golden State Warriors and Oakland Raiders.
Can you guess which famous NBA All-Star player is her first cousin??
Klay Thompson
Kyrie Irving
Russell Westbrook
---
EMPLOYEE ANNIVERSARIES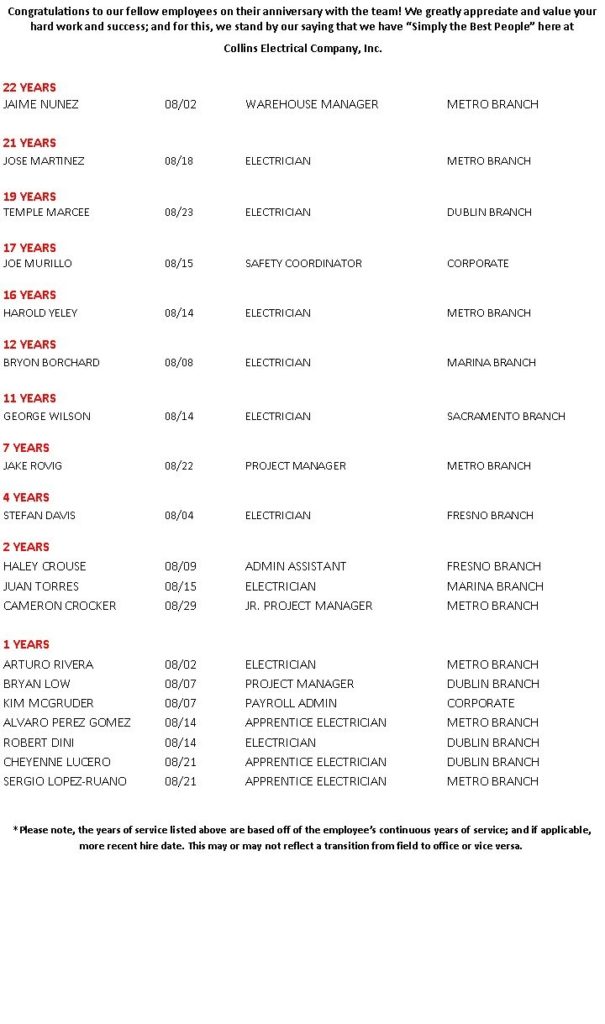 ---
WHAT'S NEW IN MARINA
Eric Tonnesen, Marina Branch Manager had the pleasure of having lunch with NECA President, David Long. Mr. Long is from Florida and was in the area for a conference. He took the afternoon to meet with the local chapter. Eric had a great one on one with him and said he is a very dynamic person.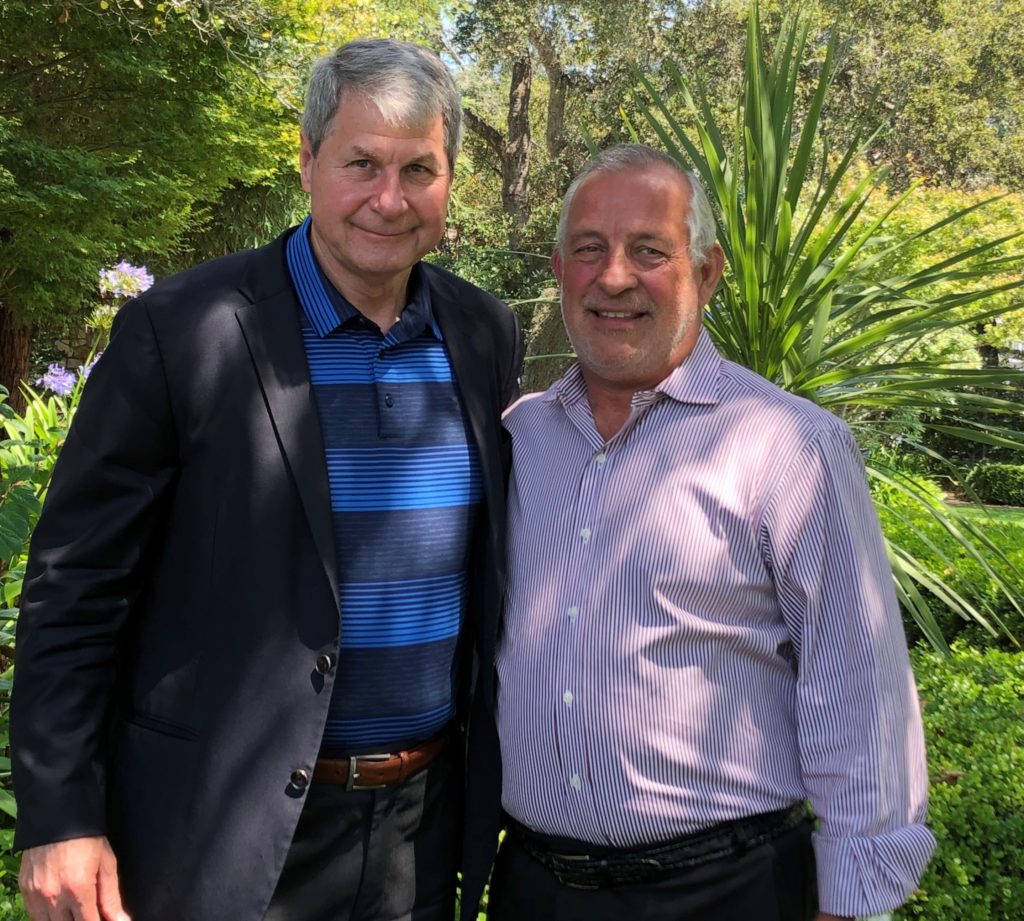 ---
COLLINS GIVES BACK!
Collins Cares about the community and believes in the importance of giving back to nonprofits who do so much for the people who live in our communities.
We were happy to sponsor the American Cancer Society Moonlight Gala this past weekend and help them achieve their fundraising goal.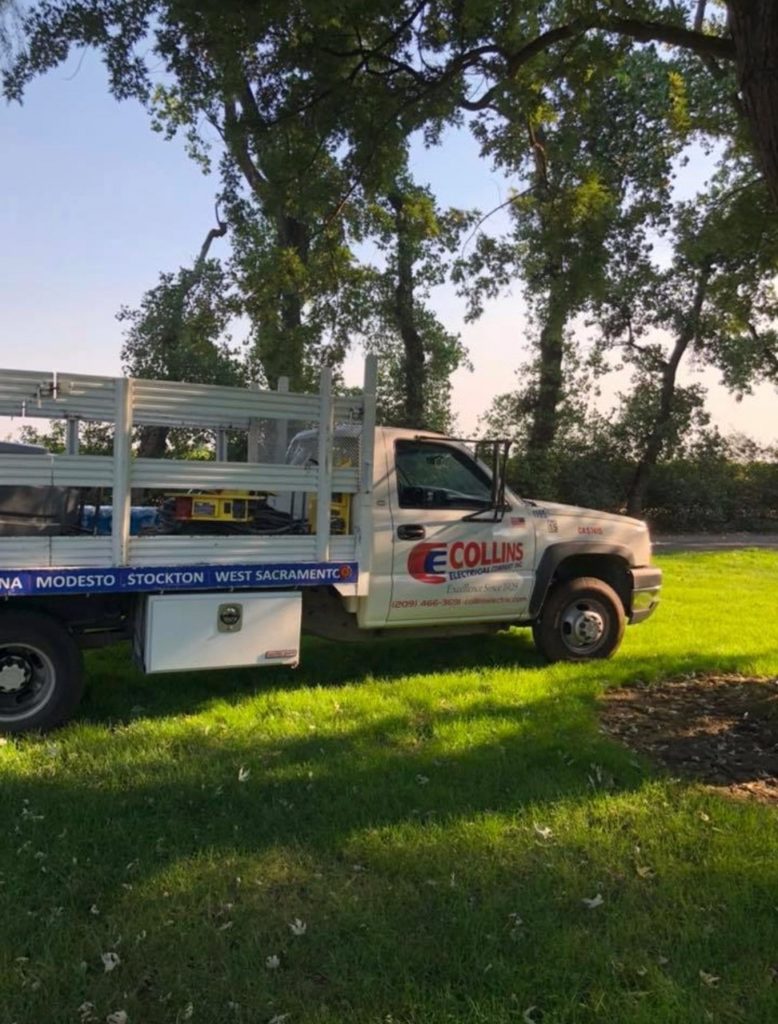 ---
JUST FOR FUN!
CORPORATE/METRO BRANCH:
Last month, we celebrated Ice Cream Day with a fun ice cream social. Jorge brought his own extras to make a super special sundae.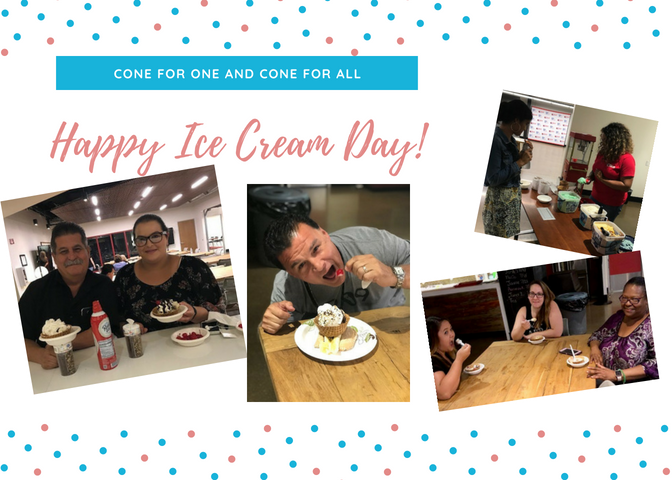 ---
SAFETY FIRST
We are aware that every branch is being affected by the fires. We all need to take extra precaution in the field and personally.
The devastating video below is from our Fresno office manager, Melanee Euless. Her nephew was dispatched on July 27th to the Carr fire in Redding, CA. All his crew could do the first night was lifesaving of victims, it was the priority. He has been on the fire lines ever since with his crew from the Bay Area station. He and his crew will potentially get a couple days off but are already being told they could go back to the Carr or Mendocino fire.
Our thoughts and prayers are with those affected by the fires, our Collins families, our clients, the first responders, and our field working hard each day through this.
Visit the CAL FIRE website for the latest information and helpful safety tips
---
♢♢♢ GENE'S GEMS ♢♢♢
Core Value of the Week: RELIABLE
---
COLLINS SELFIES
Even though we work hard, we play hard too. Every week, we like to show off our most important resource: the Collins Electrical staff.
This week, we introduce to you… our MIS Department with this hilarious faceswap. Network Administrator, Charles Jenkins and IT Helpdesk Technician, Krish Prasad
DON'T FORGET TO SEND IN YOUR SELFIES!
Check out all the Collins' Selfies by searching for the hashtag #collinsselfie on Facebook.
Do you have a #collinsselfie to share? Post them to our Facebook page using the hashtag #collinsselfie
or email Melissa at MFlores@collinselectric.com
Make sure to incorporate the Collins Electrical logo in a creative and fun way!
FOLLOW US ON FACEBOOK @ COLLINS ELECTRICAL COMPANY, INC. & INSTAGRAM @ COLLINS.ELECTRICAL