In this issue:
What have the branches been up to?
Branch Pursuits
Gene's Gems
It's Collins Selfies

---
WHAT HAVE THE BRANCHES BEEN UP TO?
SACRAMENTO BRANCH:
The Cool Port Oakland project is a 375,000 sq. ft. cold storage facility sitting on 22 acres at the Port of Oakland.
The facility has two docks each being 753' long with 45 truck doors as well as 9 rail doors. The working temperature of the docks will be 35 degrees. The main freezer is 110,000 sq. ft. alone and has a working temperature of -10 degrees. As we understand, the primary function is to receive fresh product, deep freeze it, then place into shipping containers and it send out to other countries.
This project broke ground in June of 2017 and is scheduled to be finished by the end of August 2018.
Nathan Parker is the general foreman at Cool Port Oakland with an amazing team of three foremen, thirteen journeymen, and seven apprentices.
Keep up the great work TEAM!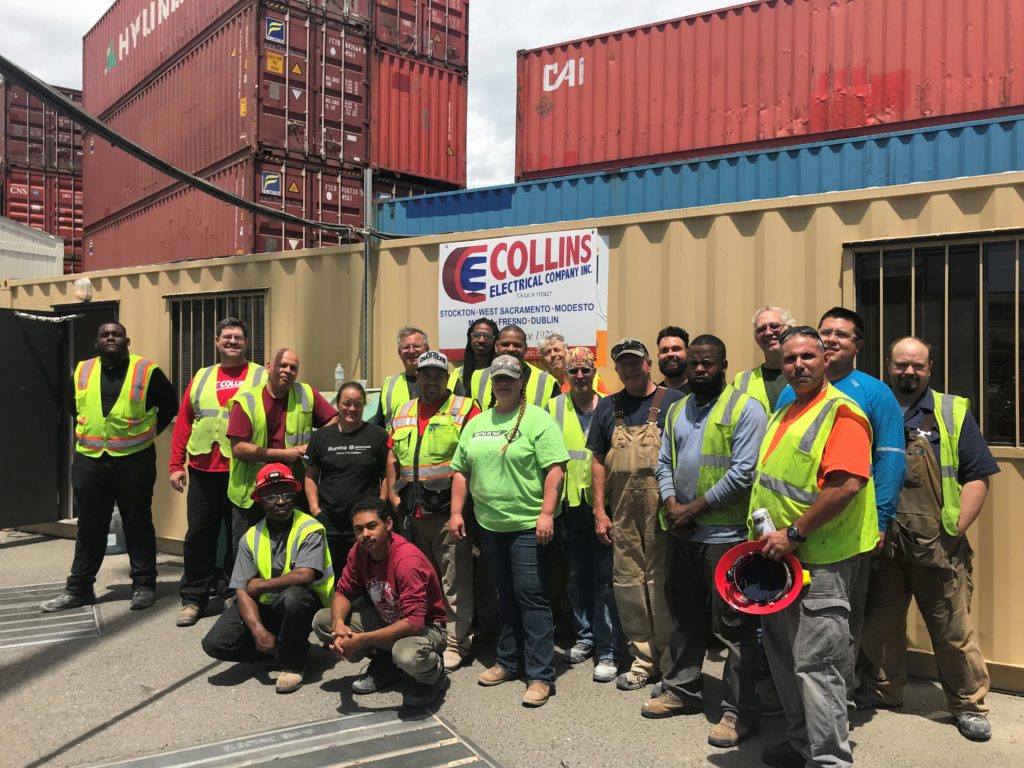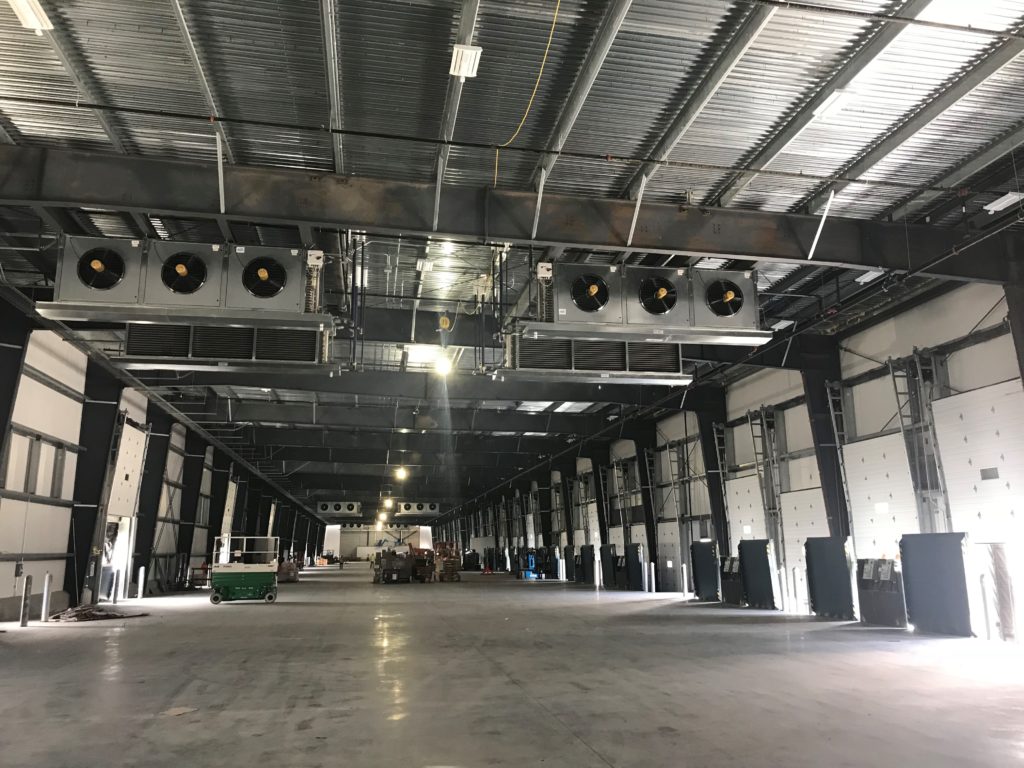 Sacramento Branch employees celebrating July birthdays with tri-tip sandwiches, steak fries and salad. YUMMY!
Happy Birthday to all of our employees with July birthdays!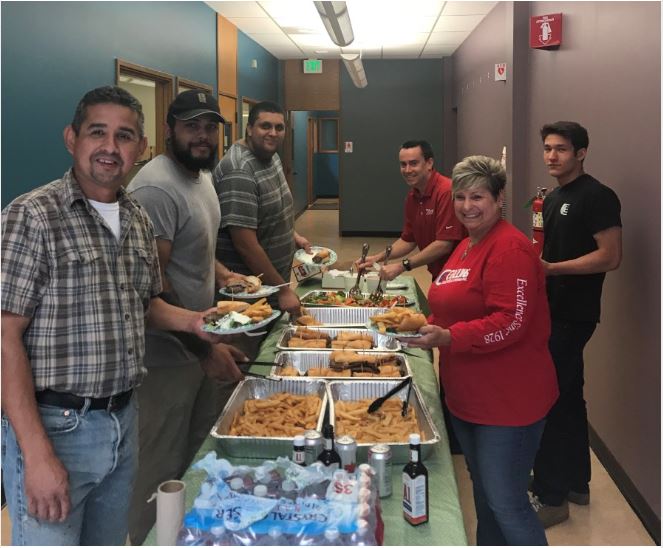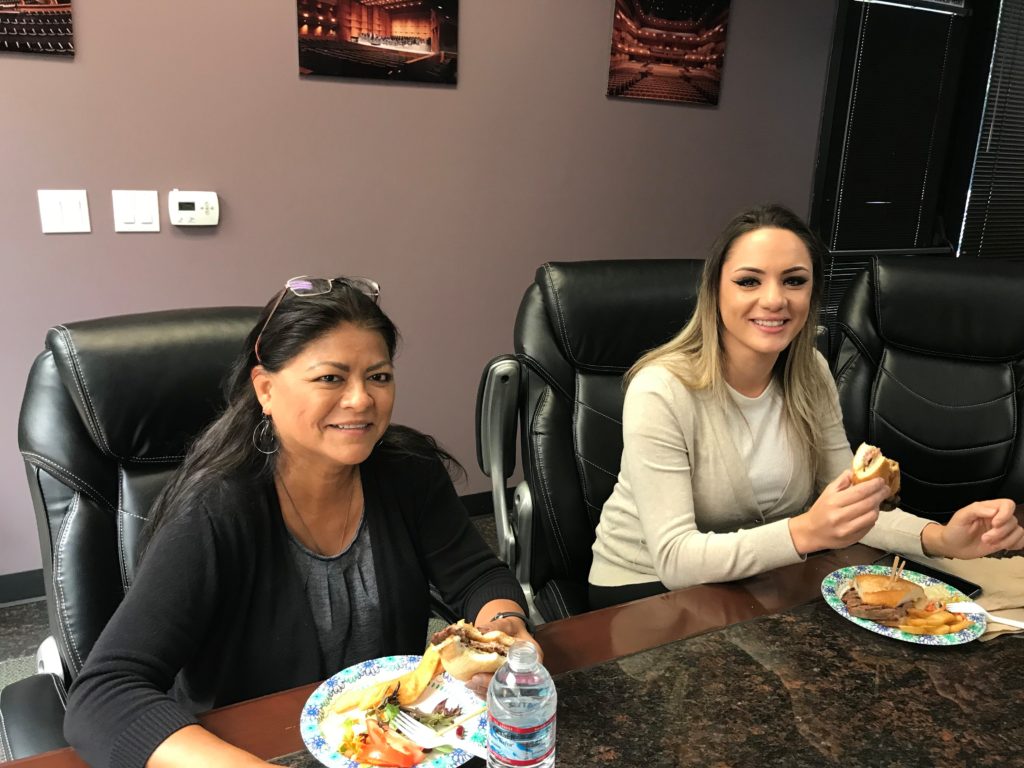 Leadership Training with Amanda King continues with the Foremen from Sacramento
CORPORATE/METRO BRANCH:
Corporate Estimators, Jorge Sahagun and Nabieha Miqbel coordinated and hosted a World Cup soccer party potluck this past week in the Corp./Metro upstairs lounge and watched Croatia beat England 2-1 as everyone cheered and had a great time.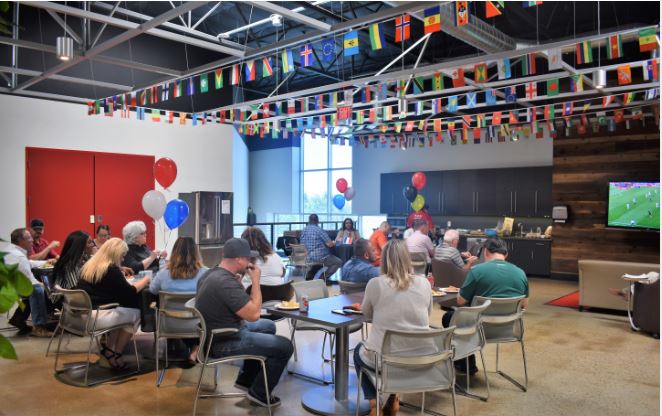 Rich Oliveira, Journeyman & Nick Abbott, Apprentice installed three Big Ass Fans (two in Prefab & one in the Metro warehouse) this week.
Perfect timing for the upcoming heat wave.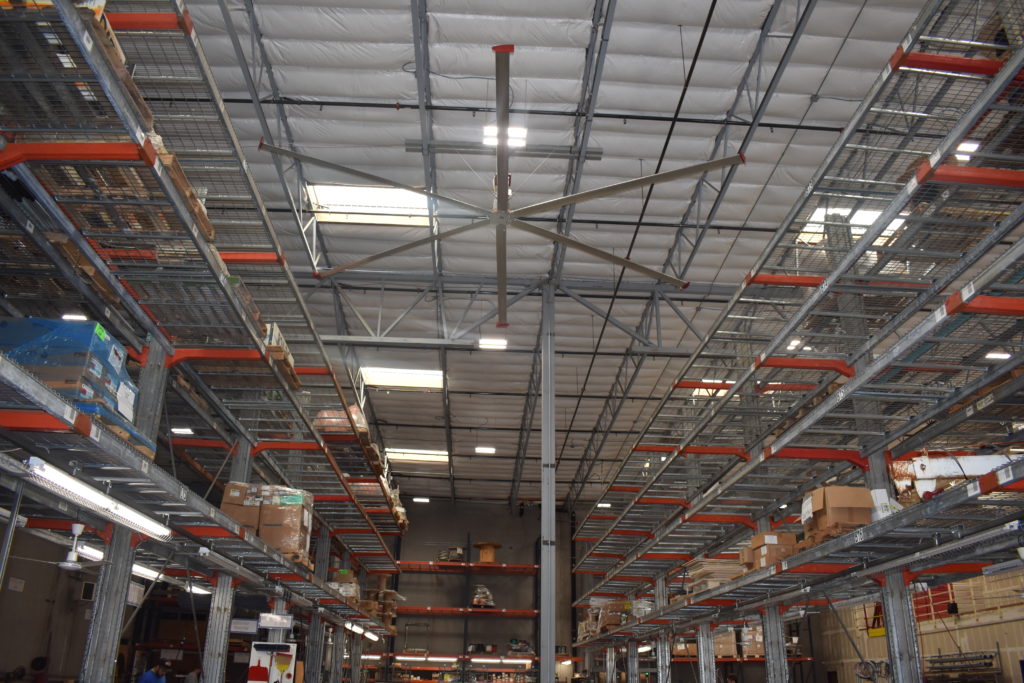 ---
BRANCH PURSUITS – METRO BRANCH
EXCITING CORPORATE ESTIMATING NEWS
We have received awards for the El Gabilan Branch Library and the Salinas Police Service Headquarters for the Marina branch.
Congratulations to Dave Plaster and Rick Gonzales. Great Job!
---
♢♢♢ GENE'S GEMS ♢♢♢
Core Value of the Week: INNOVATIVE
---
COLLINS SELFIES
Even though we work hard, we play hard too. Every week, we like to show off our most important resource: the Collins Electrical staff.
This week, we introduce to you…Serina Searson, Office Manager & Katherine Dimas, Administrative Asst. from the Marina Branch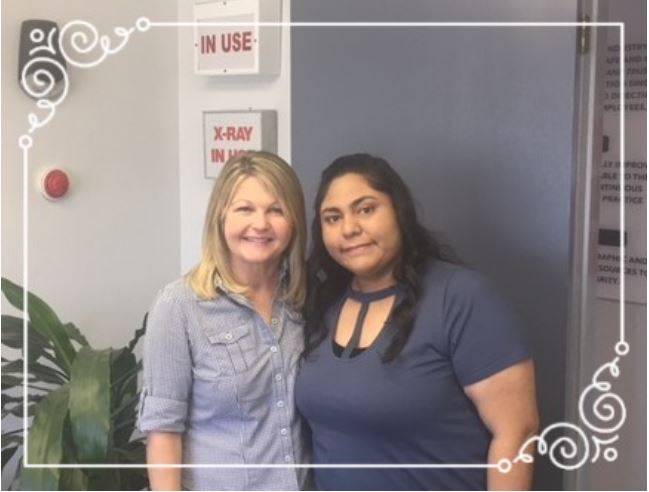 and…CECI our warehouse cat.
Isn't she purrrfect? Jaime Nunez, Metro warehouse manager said this is her favorite place to hang out.
DON'T FORGET TO SEND IN YOUR SELFIES!
Check out all the Collins' Selfies by searching for the hashtag #collinsselfie on Facebook.
Do you have a #collinsselfie to share? Post them to our Facebook page using the hashtag #collinsselfie
or email Melissa at MFlores@collinselectric.com
Make sure to incorporate the Collins Electrical logo in a creative and fun way!
FOLLOW US ON FACEBOOK @ COLLINS ELECTRICAL COMPANY, INC. & INSTAGRAM @ COLLINS.ELECTRICAL