In this issue:
March Anniversaries
Branch Pursuits
New Addition!
Cold & Flu
Leadership Continues Into 2018!
Community Service
Gene's Gems
It's Collins' Selfies

---
  Congratulations to our fellow employees on their anniversary with the team! We greatly appreciate and value your hard work and success; and for this, we stand by our saying that we have "Simply the Best People" here at Collins Electrical Company, Inc.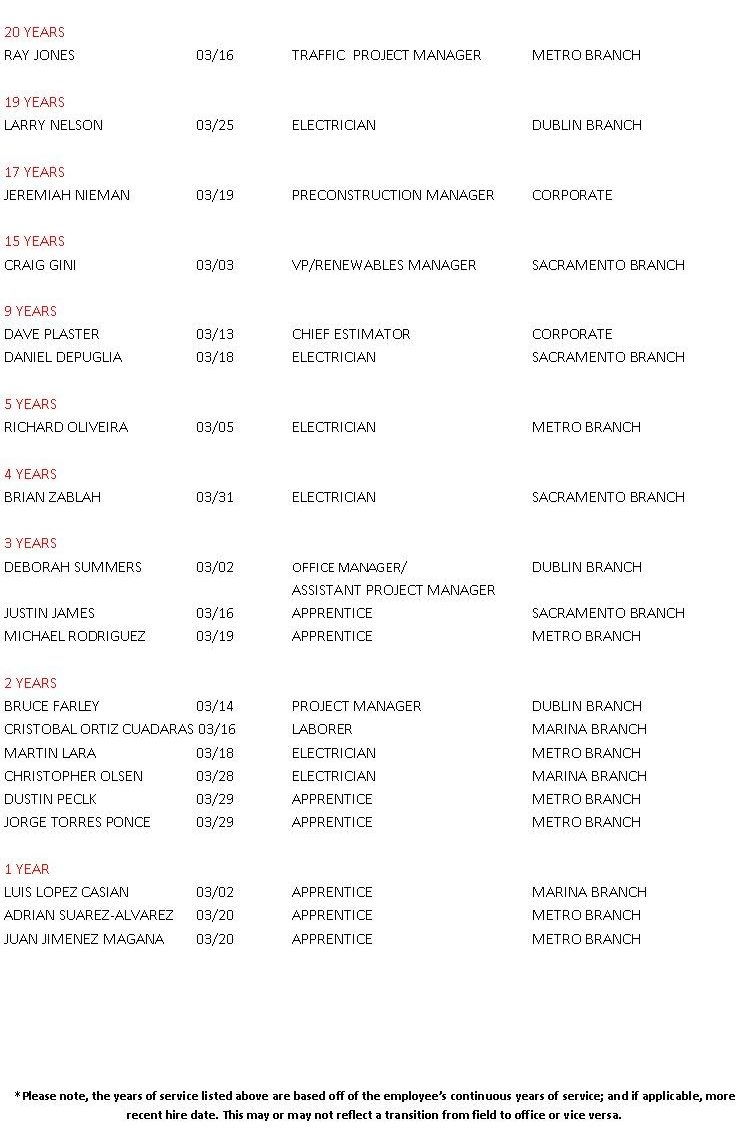 ---
Branch Pursuits
This week: The Metro Branch!
Recent Metro Branch Bid Schedule:
| | | | | |
| --- | --- | --- | --- | --- |
| BID DATE | PROJECT NAME | LOCATION | ESTIMATOR | ASSISTING |
| 02/14/18 | Trader Joe's Freezer Warehouse | Stockton | Adam J | |
| 02/15/18 | El Capitan Hotel | Merced | Jorge S | NM/RG |
| 03/01/18 | Prologis IPC 9 Warehouse | Tracy | CORP | DT |
| 03/01/18 | Monroe Elementary School Fire Alarm Upgrade Project | Stockton | CORP | CORP |
Exciting Corporate Estimating News:
            We recently received Notice to Awards for the Stockton Kaiser Oncology Upgrades project and the Stanislaus County Office of Education Building Improvements project. Both these projects are fast paced and soon underway. Congratulations to Jorge, Rick and the Corporate Estimating! Great Job!
---
New Hire
Collins is excited to welcome the new addition to our corporate office, Corey!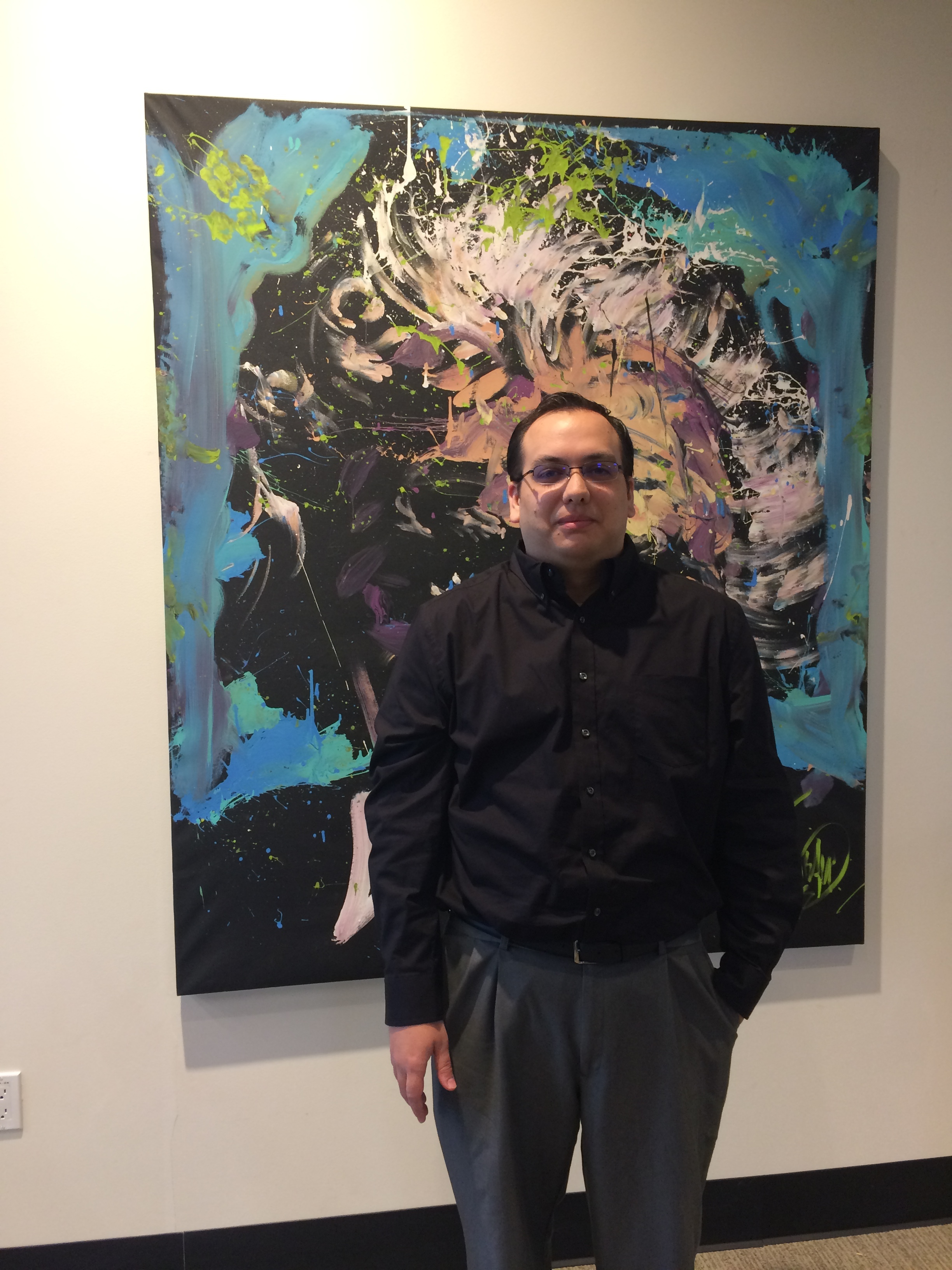 Corey Yates  joins Collins Electrical as a Payroll Administrator. Corey holds both a Masters and Bachelors degree in accounting, with years of experience in different construction fields. Most recently, he has worked in heavy civil construction up and down the west coast of the United States. With Collins Electrical, he hopes to expand his knowledge and skills. He enjoys spending time with family, testing recipes, and learning new things.
Welcome aboard, Corey!
---
Cold & Flu
  If you don't already know, this flu season has been HORRIBLE. In fact, it's the worst we've had in nearly a decade! But how do you know if you have a cold or the flu? Read the CDC's article here, and check out the helpful (and funny) charts below!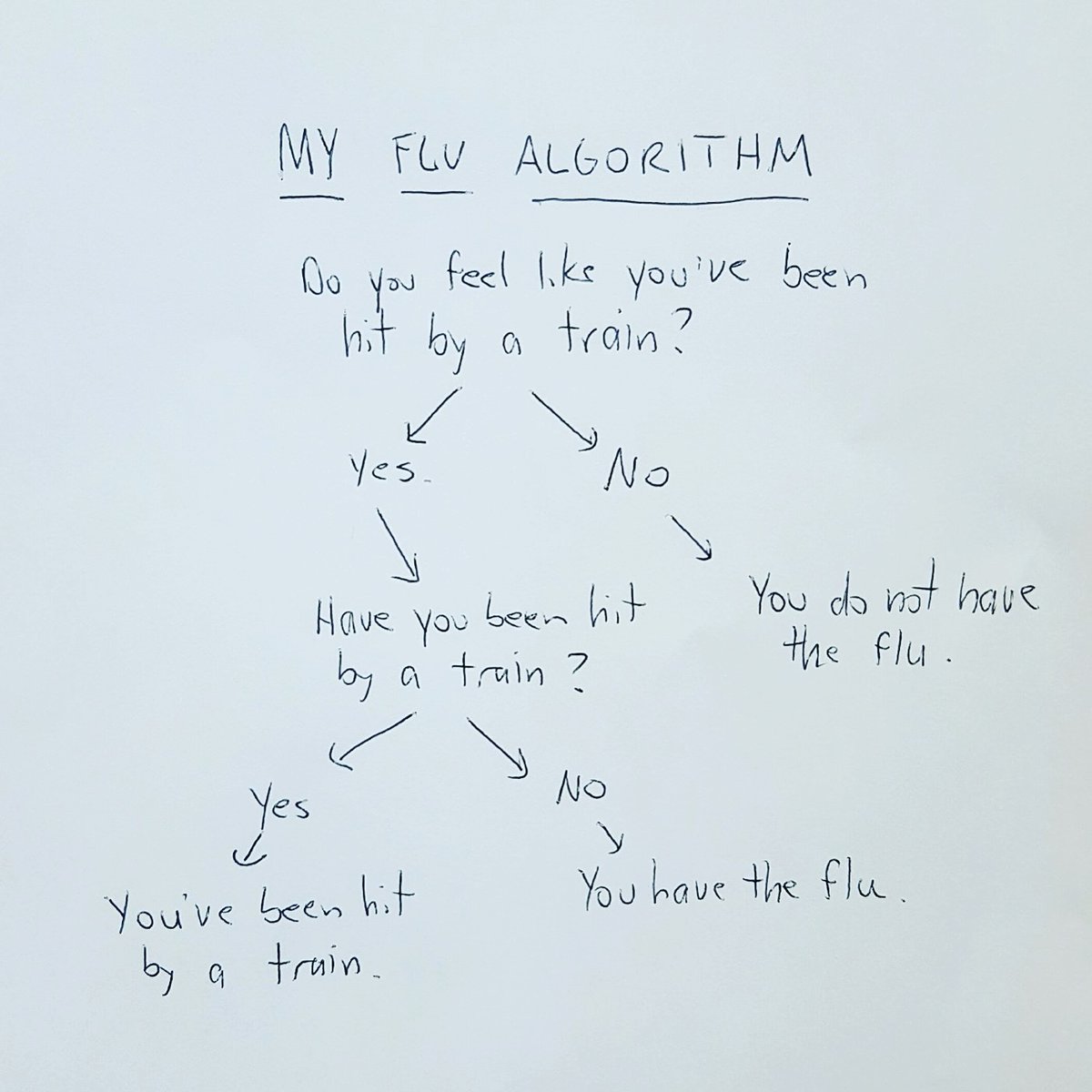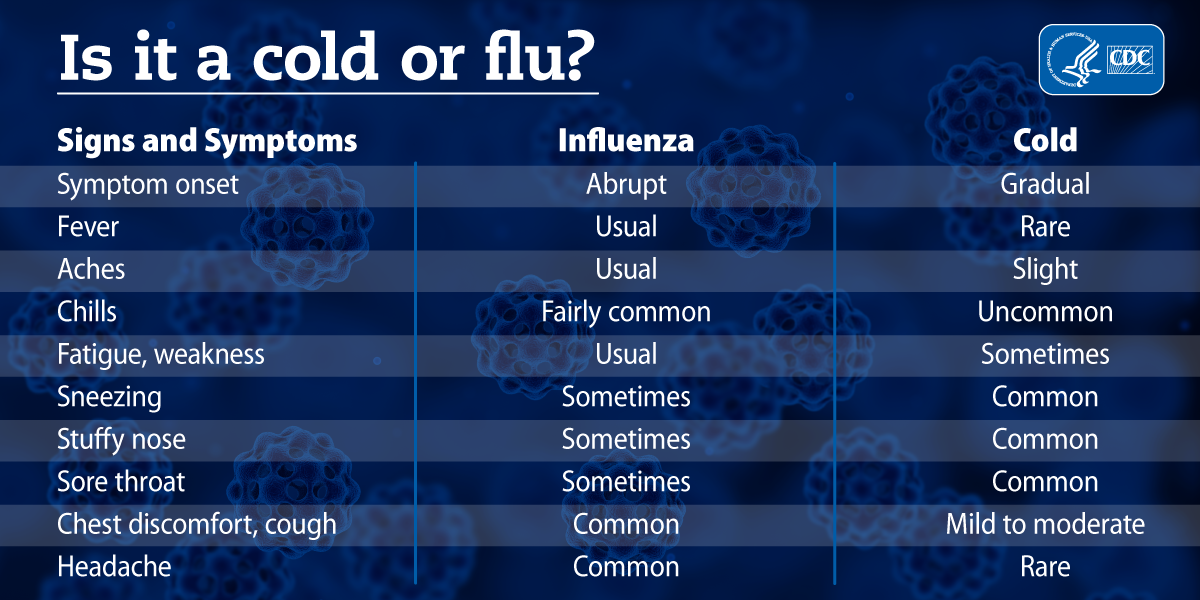 Uh oh! Looks like Melanee Euless, Fresno Branch's Office Manager, had fallen victim to this awful flu! Below are pictures of her office in quarantine! Try and stay healthy, everyone! 
---
Leadership Continues into 2018!
Our leadership training is continuing strong into the new year! We can't wait to see how all of the Collins team continues to grow and progress with this awesome endeavor. Below is a photo of Metro Branch Local Union 595 and Fresno Branch electricians together with Amanda King for their foreman leadership training.
---
Community Service
Rotary Read-In
The Collins team had a blast participating in this year's Rotary Read-In at Monroe Elementary School!
KAT Country's St. Jude's Fundraiser
On February 17th, the Collins Electrical Telephone Bank team answered phones for KAT Country 103's radiothon to benefit the children of St. Jude Children's Research Hospital. The team was able to bring in $4,000! And overall, the fundraiser was able to raise $145,712 to help fight childhood cancer! Amazing job, team!

---
♢♢♢ Gene's Gems ♢♢♢
Word of the Week: Leadership
---
Collins Selfies
Even though we work hard, we play hard too. Every week, we'll show off our most important resource: the Collins Electrical staff.
This week, we introduce to you…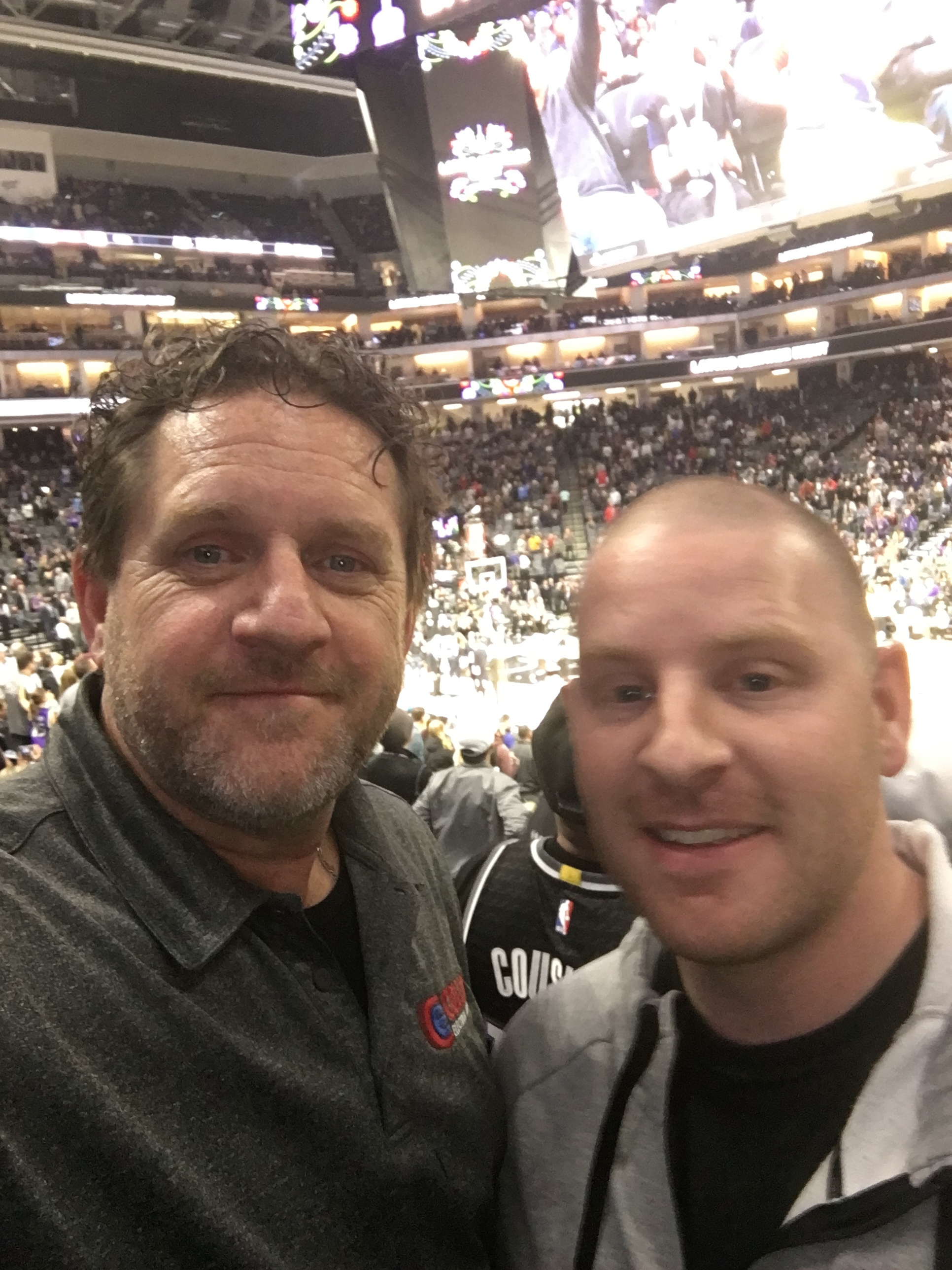 Jabin McDonald and Kevin Farnum from our Sacramento branch! Here's the pair snapping a selfie at a Kings vs Nets game. Lookin good, guys!
Check out all the Collins' Selfies by searching for the hashtag #collinsselfie on Facebook.
Do you have a #collinsselfie to share? Post them to our page using the hashtag #collinsselfie or email Elaine at EAlcones@collinselectric.com.
Make sure to incorporate the Collins Electrical logo in a creative and fun way!