In this issue:
Happy Halloween!
First Job Site Visit
Branch Pursuits
November Work Anniversaries
What's New in the Field?
Gene's Gems
Employee Testimonial
It's Collins' Selfies

---
And the winners of the costume contest are…..
Best Duo or Group: The Addams Family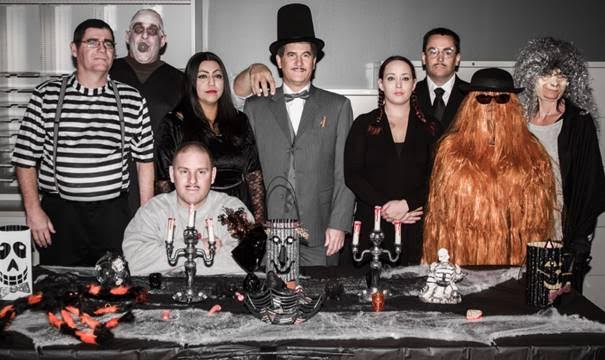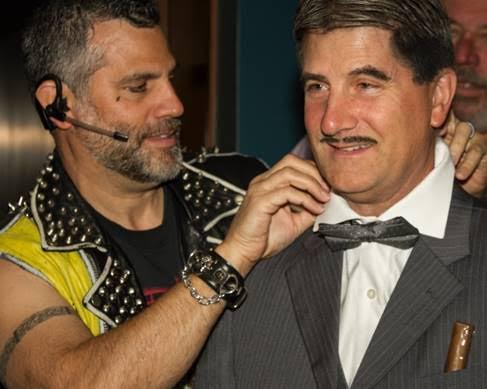 Most Creative: PacMan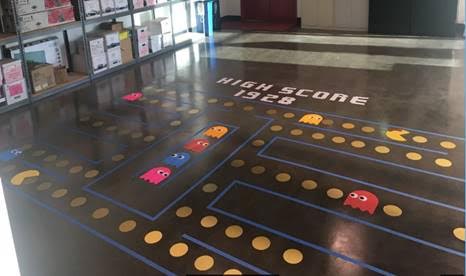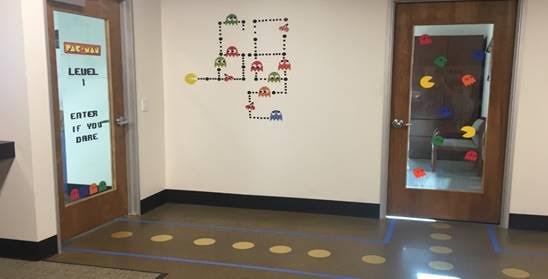 Overall Favorite: Cheech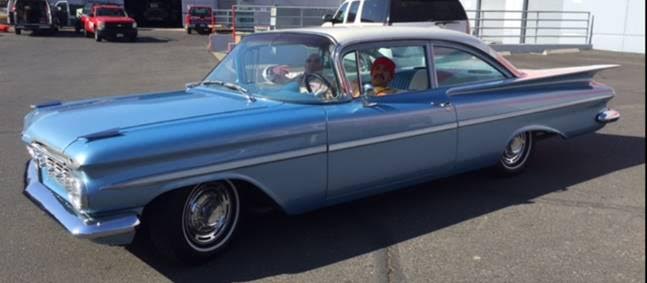 Winner of the Office Decorating Contest is: The Dublin Branch
Check out this cool video of their spooky office:

Gene Gene, Collins Electrical, Inc.'s CEO, commented on the contest:
"Congratulations to the Dublin branch for coming in FIRST place in the Halloween decorating contest. I also want to applaud everyone in the other branch's for getting into the Holiday spirit. It's heartwarming to see everyone involved."
Congratulations to all the winners!
Happy Halloween from your friends at Collins!
There were so many great submissions and videos that we couldn't include them in this weeks Sparky's Notes so check out our Facebook page. We'll be posting your videos and pictures throughout the week.
---
First Job Site Visit
After 19 years with Collins, our Chief Financial Officer, Gail Wardell, made her first job site visit! On October 17th, Gail visited Project Cougar in Fresno and got a first-hand look at what goes down in the field. As the CFO, Gail  manages the company's accounting functions, financial strategy, and banking and bonding relationships, as well as overseeing the Human Resources and IT operations. It was a fun change of pace to throw on a hard hat and safety vest, and we think she fit right in! Hope you had a great time, Gail!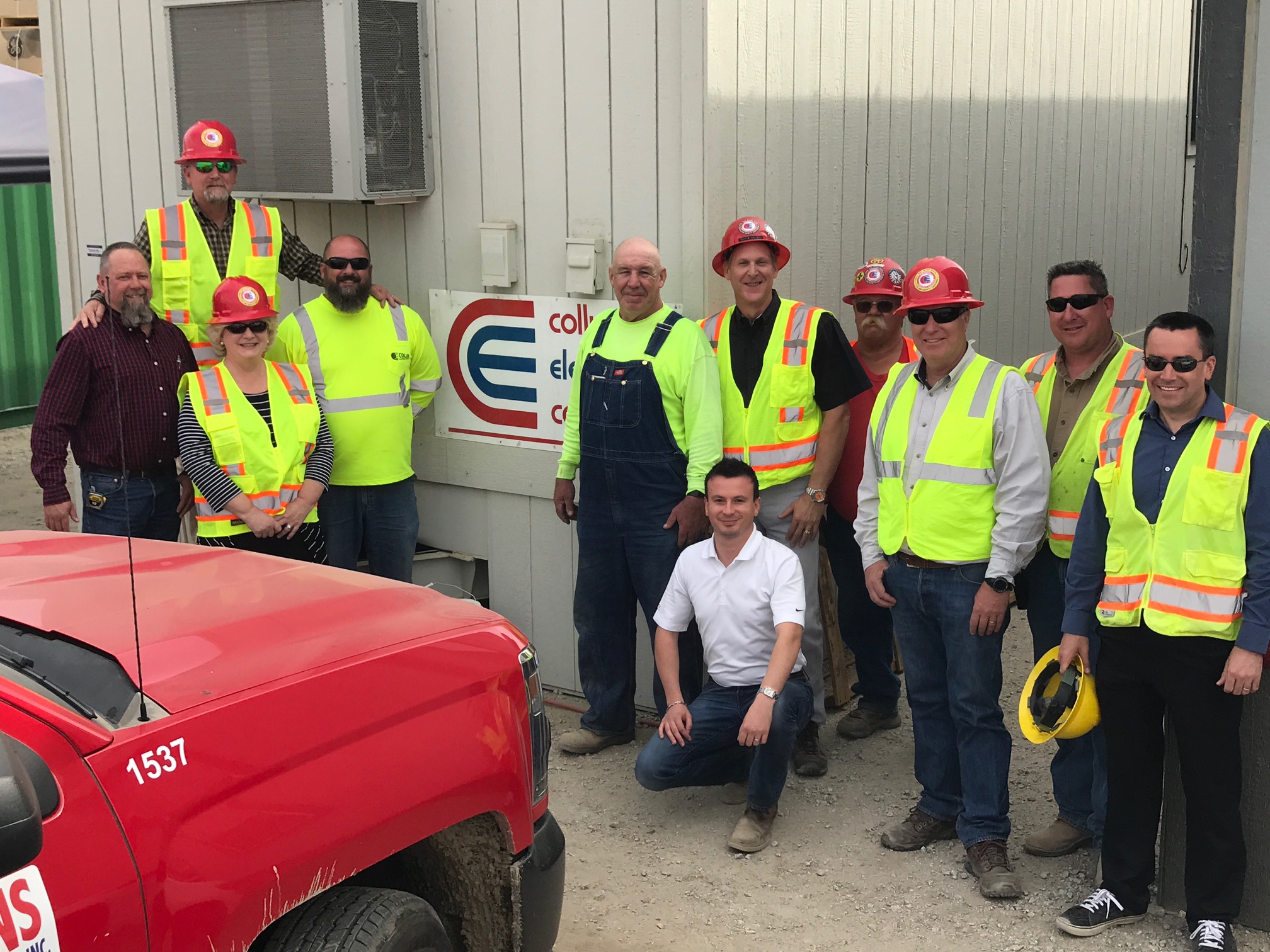 ---
Branch Pursuits
ATTN: KICKING OFF WEEKLY BRANCH PURSUITS COLUMN!
Each week, a different branch and its projects will be highlighted. The first Branch Pursuits column will be featuring none other than our Metro Branch!
METRO BRANCH HIGHLIGHTS
It's no secret what the Metro branch has been up to lately… UC Merced 2020.
Here are some Metro Branch projects bidding, that we hope to win and add to the jobs already in queue:
Bid Date
Branch
Project Name
Location
Estimator
Assigned

11/01/17

MET

Tracy Hills Pump Station

Tracy

Jorge

11/02/17

MET

Open Window Project

Stockton

Dave

11/09/17

MET

SJ General Hospital-Pharmacy

Stockton

Jorge

11/21/17

MET

Fish Conservation & Culture Rebid #2

Byron

Rick

11/23/17

MET

CSU Stanislaus-Library

Turlock

Corp

11/28/17

MET

Costco E-Commerce Campus Upgrades

Tracy

Adam
We recently bid the Los Banos WWTP New Headworks project and we were listed with the apparent low general contractor GSE. We anticipate the City of Los Banos to award the project and start the project before the end of the year.
---

November is a month of gratitude and giving thanks, and there is nothing we're more thankful for than our wonderful Collins family. Thank you for all that you do!
---
 What's New in the Field?
"The Pre Fab Shop at Metro is as busy as ever. Because of the work load, they're working 10 hours a day Monday through Friday and 8 hours on Saturday. Just recently, on Monday 10/30/17, a total of (19) employees were working in the Pre Fab Shop. Some of the projects include:
Project Cougar in Fresno: prefabbing branch circuit lighting runs and pre-wired transformers including wall and beam supports.
The 20/20 Project in Merced: precut MC feeder home runs and wall rough in box assemblies with conduit stub ups for data and branch circuit MC whips.
Sherwood Park & Edgewood Solar Projects: building support racks and pre wired  Inverters, spooling string wire runs, and lighting conduit pre fab.
CCSD in Sacramento: pre fab of wall rough box assemblies
UC Merced Downtown Project: cutting and painting exit light stems
And anything else as it comes in.
Please keep ordering Pre Fab as we love it when our Pre Fab Shop is busy!"
-Chris Riley, General Superintendent
Check out the Facebook post with more photos of our pre fab team here!
---
♢♢♢ Gene's Gems ♢♢♢
Corporate Word of the Week: Gratitude
noun: the quality of being thankful; readiness to show appreciation for and to return kindness.
This week, challenge yourself to the 7 days of gratitude below, and show those in your life your appreciation.
*photo courtesy of popsugar.com
---
Employee Testimonial on Leadership with Amanda King
John Bangert is a project manager from our Dublin Branch and has been with Collins for two years now. Check out what he has to say on leadership in his testimonial below!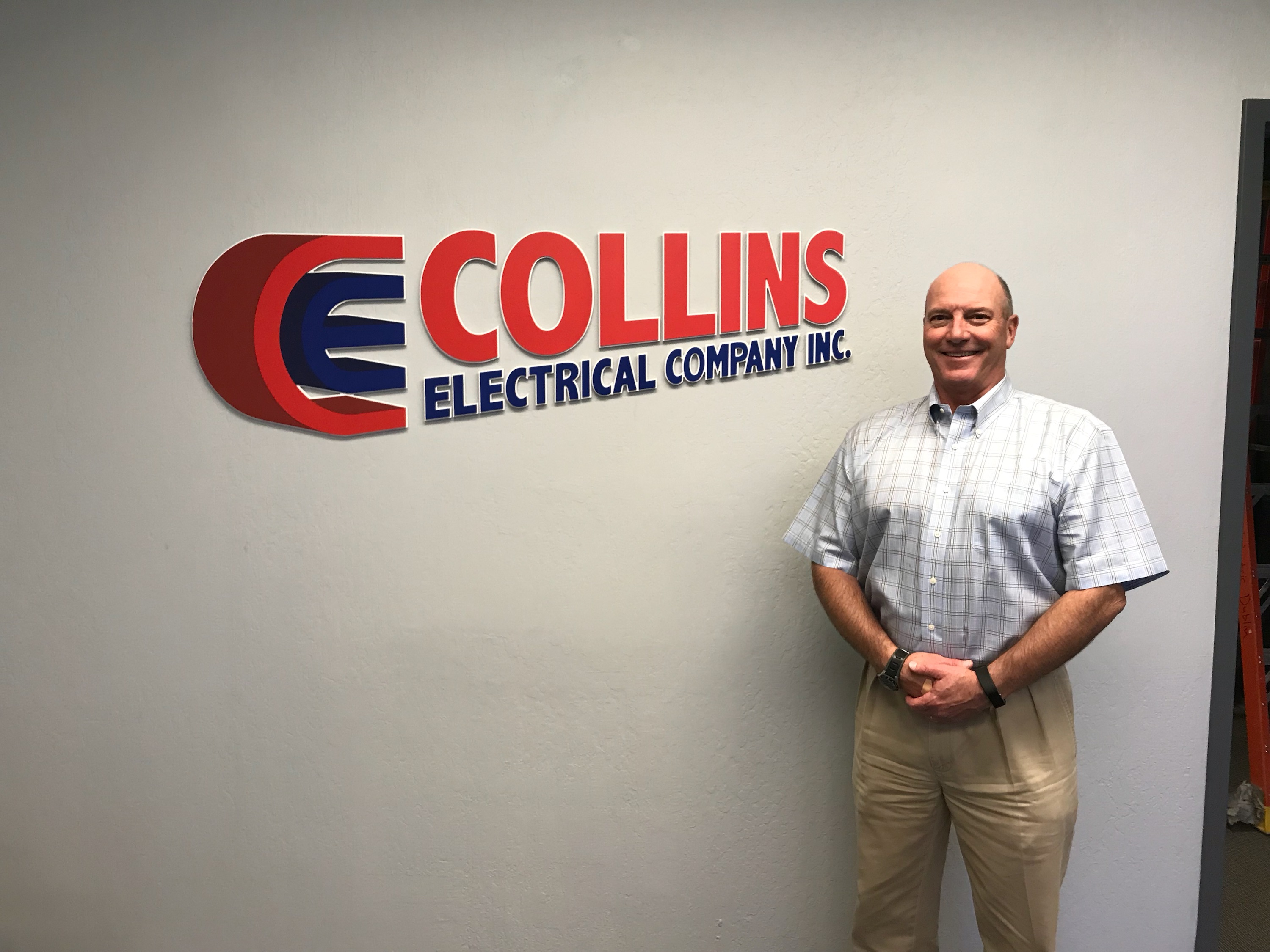 I believe leadership is comprised of many attributes such as commitment, communication, confidence, delegation, honesty, and positive attitude to name a few. However, I think honesty is the most important of all.

By holding yourself to a high ethical level whether in business or in personal life, this virtue will promote a level of trust with your team and with everyone you come into contact with.  In today's society, it appears that only the cheaters seem to get ahead in life, however time and time again, it's shown the cheats in life usually are held to account for their past deeds.

I believe that being honest is the best path to take and it's not only good for business, but is good for the soul as well. 

-John Bangert
Collins Selfies
Even though we work hard, we play hard too. Every week, we'll show off our most important resource: the Collins Electrical staff.
This week, we introduce to you…
Scott and Jorge, enjoying a treat from our potluck!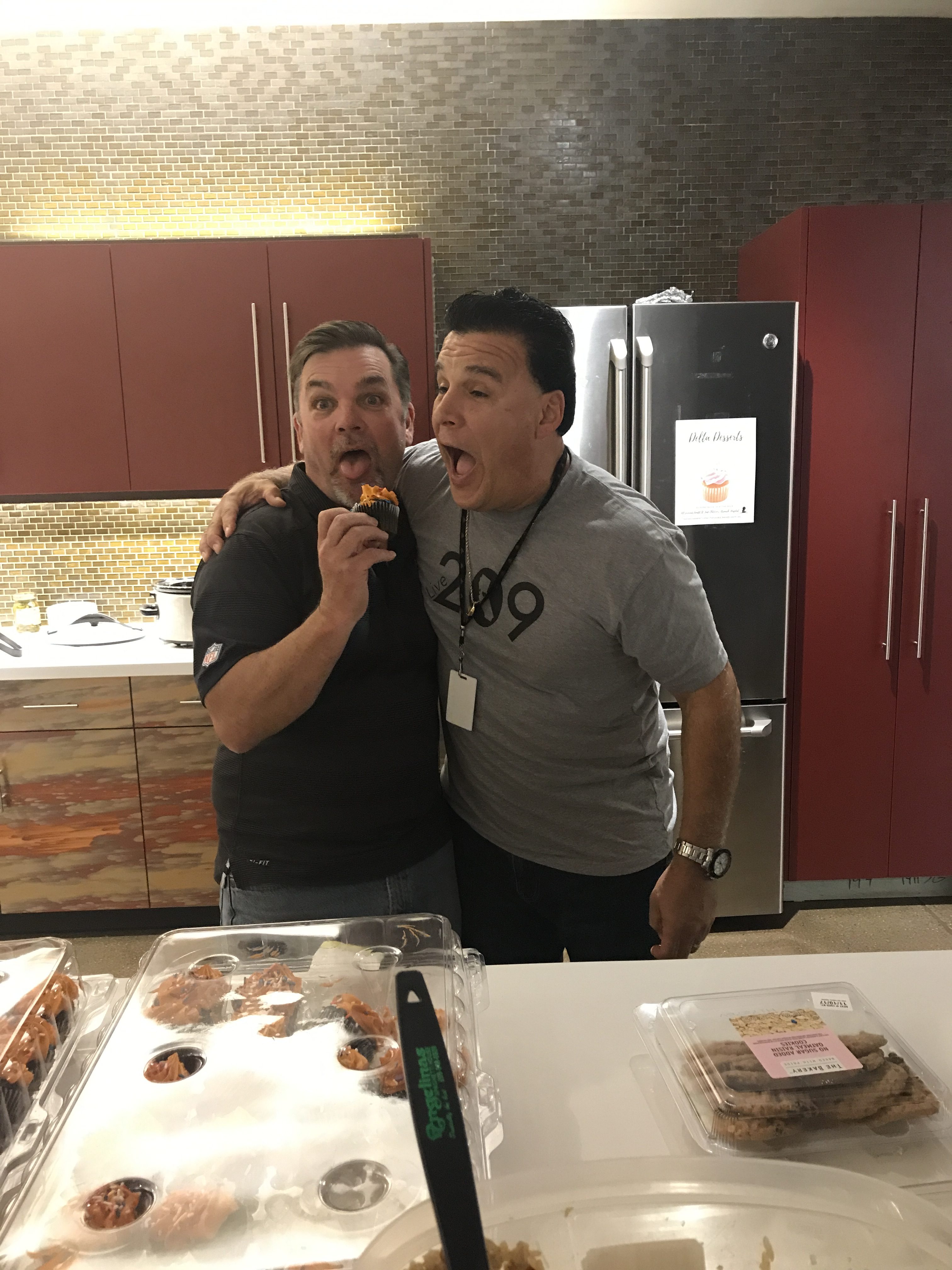 Check out all the Collins' Selfies by searching for the hashtag #collinsselfie on Facebook.
Do you have a #collinsselfie to share? Post them to our page using the hashtag #collinsselfie or email Elaine at EAlcones@collinselectric.com.
Make sure to incorporate the Collins Electrical logo in a creative and fun way!