About Collins Electrical Company, Inc.
Collins Electrical Company, Inc. (CECI) is one of the top electrical construction and engineering firms in Northern California. With offices in West Sacramento, Stockton, Dublin, Modesto, Fresno and Marina, we maintain specialized focus on all commercial, industrial, and institutional markets. As an IBEW Union contractor, CECI upholds a long-term reputation for unmatched quality and excellence in design, construction and project management.
In more recent years, we have dedicated ourselves to becoming a premiere specialty contractor known for thorough proposals, pricing accuracy and excellence in fast-track, design-build delivery methods.
Our 24/7 service and maintenance department is in place to handle tenant improvements around the clock and manage emergency service responses for all types of commercial and industrial applications.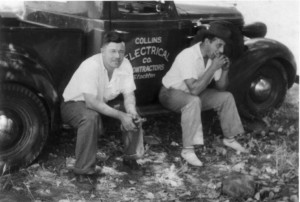 To learn more about our projects please review our Portfolio for a detailed summary of projects we have performed in the different market segments and geographic locations.
Our business philosophy:
"Communication is crucial, from the conception of any project through its completion. While working together with owners, general contractors, architects, consultants, and other subcontractors, we will play a key role in producing a superior finished product at a fair market value."
O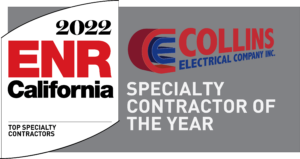 ver the past several years, Collins Electrical Company, Inc. has ranked among the nation's top specialty contractors, according to Engineering News-Record (ENR). In 2022, Collins Electrical Company, Inc. was named ENR's 2022 Top Specialty Contractor in California.