Employee Benefits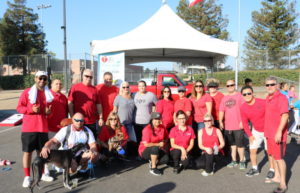 Here at Collins Electrical Company, Inc. we are committed to making our company a great place to work. We want to ensure our employees are healthy, have a good work-life balance and have the support to further their education and ensure their long-term financial stability.
We are certain that CECI's benefits will meet or exceed your needs.
Health + Wellness
Medical, Dental and Vision Coverage: Regular, full time employees and their qualifying dependents become eligible for benefits on the first day of the month following a 30 day waiting period. We pay 100% of the premiums for our employee's medical, dental and vision coverage. A portion of the premiums are paid by the employee for dependent coverage, although, the company pays a significant portion of the premiums for these benefits as well.
Group Life and Accidental Death and Dismemberment (AD&D) Insurance: Regular, full time employees become eligible for Group Life and AD&D Insurance on the first day of the month following a 30 day waiting period. The company currently pays the entire cost of coverage for these benefits.
Business Travel Accident Insurance: Regular, full time employees become eligible for Business Travel Accident Insurance on the first day of the month following a 30 day waiting period. This employer-paid benefit covers accidents resulting in death or serious injury of an employee who is traveling on company business.
Supplemental Insurance Plans: In addition to the Group Life and AD&D coverage we provide, employees may opt to buy additional supplemental insurance for themselves and their families through the company. Examples of some of the plans offered are: Cancer Care, Short Term Disability, Term Life, Specified Health Event, and Dental. Employees become eligible for this benefit on the first day of the month following a 30 day waiting period.
Resource Advisor: This program allows our employees and their dependents access 24/7 to a Resource Advisor helpline who can help regarding emotional, legal and financial support.
Paid Time Off
Holidays: We recognize that holidays are to be spent celebrating with your family and friends. CECI provides 10 company-paid holidays each year, including: New Year's Day, President's Day, Memorial Day, Independence Day, Labor Day, Thanksgiving Day, and Day after Thanksgiving, Christmas Day and New Year's Eve.
Paid Time Off: We understand the importance of work/life integration. CECI's paid time-off (PTO) program allows employees to earn and use paid time off days for vacation, personal and family illness, family obligations and other personal commitments. Setting aside time away from work to refresh and recharge is a vital part of a healthy work-life balance and we recognize the time away from work is essential to our employees' health and productivity.
Volunteer Time Off: We understand the importance of volunteering. The intention of this program is to create community engagement opportunities for company employees that are meaningful, purposeful and helps those in need. At the same time, CECI recognizes that participating in these activities will also enrich and inspire the lives of our employees. "Community" is not defined as just local community but may encompass a global perspective.
Finance + Education
Retirement Plan: We offer a 401(k) profit sharing plan (traditional pre-tax and Roth post-tax deferral options are available) with a company match to help assist our employees in reaching their goals for long-term financial security in retirement.
Section 125 Cafeteria Plan: CECI has established an IRC Sec. 125 Cafeteria Plan whereby the employee's cost for optional dependent coverage costs for medical, dental and vision coverage is paid with "pre-tax" dollars. Under this plan employees can also set up a flexible spending account (FSAs) to set aside pre-tax money from each paycheck to cover certain non-reimbursable healthcare and dependent care expenses.
Tuition Reimbursement: All employees who have completed 2 years of service are eligible to participate in the company's Tuition Reimbursement Plan. We will reimburse employees up to $5,250 per calendar year for tuition and course-related expenses incurred after the successful completion of an approved course of study.
Internships: CECI offers paid internship programs for exceptional university students and recent graduates to gain experience working in our industry. Interns/Co-Ops performs practical work assignments in a variety of positions, applying and developing their skills under the guidance of our experienced professionals.
Veterans' Opportunities: As a federal contractor, we fully support military veterans returning to the civilian workforce. CECI is proud to seek and hire qualified veterans to work within our company.
Other Perks: Our employees can also take advantage of discounts on the purchases of computers and technology, amusement park tickets, hotels, car rentals, shows, professional sporting events, and more.