Collins Electrical Press Release
Accounting Department News
March is National Nutrition Month
March Work Anniversaries
---
Collins Electrical Announces Plan to Develop Grid Neutral Headquarters
Collins Electrical Company, Inc. (CECI) – one of the top electrical construction and engineering firms in Northern California, today announced that it will install over 820 Solar Photovoltaic (PV) panels over carports at its corporate headquarters in Stockton, California. Once installed, CECI will boast a Grid Neutral facility, meaning that the site will produce more electricity than it consumes.
"For many years, Collins Electrical has been engaged in the business of renewable energy throughout the State of California. In fact, renewables are our fastest growing segment and represent 15-17% of our revenues," noted Gene Gini, President and CEO. "Becoming energy independent through large scale Photovoltaics not only saves costs, but also reduces the impact we have on our natural environment. For those reasons, we believe that we should be engaging in the philosophy of using renewables in our own workplace and we are moving forward in that direction."
The installation is projected to produce over 420,000 kWh of electricity and save over $95,000 in electric utility costs per year. Over the 25 year life cycle of the solar photovoltaic system, Collins will offset over 10 Million pounds of CO2 emissions.
Collins Electrical Company, Inc. is one of California's leading large scale photovoltaics contractors with installations of over 68 megawatts of utility scale and distributed generation solar throughout the state.
To view the full press release, click the picture below: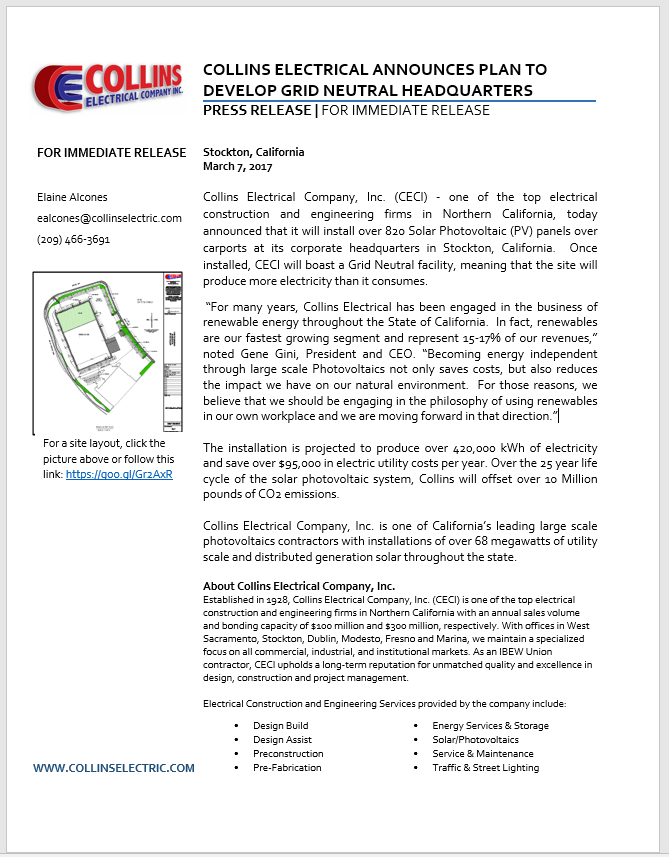 ---
Accounting Department News!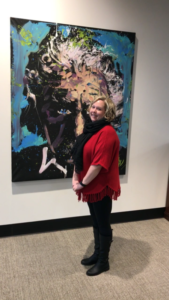 We are excited to announce that the accounting department is growing – we are adding to our contracts administration personnel! Dawn Kalua is now part of the Einstein team, where her 18+ years of extensive, gathered knowledge will continue to be applied. Welcome to the team Dawn!
---
Did you know…March is National Nutrition Month?

Break Room Challenge:
Team up with coworkers to schedule a healthy department potluck in March For the Break Room Challenge!
Capture a picture of how you are putting your best fork forward.
E-mail pictures to ealcones@collinselectric.com
National Nutrition Month is a nutrition education and information campaign created annually in March by the Academy of Nutrition and Dietetics. The campaign focuses attention on the importance of making informed food choices and developing sound eating and physical activity habits.
The theme for 2017 is "Put Your Best Fork Forward"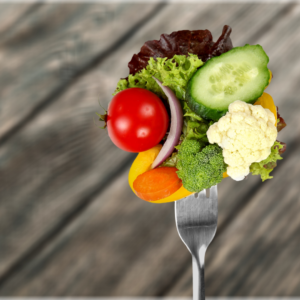 ,which acts as a reminder that each bite counts. Making just small shifts in our food choices, can add up over time. The 2015-2020 Dietary Guidelines for Americans suggest starting with small changes in order to make healthier lasting changes you can enjoy. This year's theme for National Nutrition Month inspires us to start with small changes in our eating habits – one forkful at a time. So whether you are planning meals to prepare at home or making selections when eating out, Put Your Best Fork Forward to help find your healthy eating style.
Building a healthy plate is easy when you make half your plate fruits and vegetables. It's also a great way to add color, flavor and texture plus vitamins, minerals and fiber. All this is packed in fruits and vegetables that are low in calories and fat. Make 2 cups of fruit and 2 ½ cups of vegetables your daily goal. Try the following tips to enjoy more fruits and vegetables every day.
Here's 20 ways to enjoy more fruits and vegetables:
Variety abounds when using vegetables as pizza topping. Try broccoli, spinach, green peppers, tomatoes, mushrooms and zucchini.
Mix up a breakfast smoothie made with low-fat milk, frozen strawberries and a banana.
Make a veggie wrap with roasted vegetables and low-fat cheese rolled in a whole-wheat tortilla.
Try crunchy vegetables instead of chips with your favorite low-fat salad dressing for dipping.
 Grill colorful vegetable kabobs packed with tomatoes, green and red peppers, mushrooms and onions.
Add color to salads with baby carrots, grape tomatoes, spinach leaves or mandarin oranges.*
Keep cut vegetables handy for mid-afternoon snacks, side dishes, lunch box additions or a quick nibble while waiting for dinner. Ready-to-eat favorites: red, green or yellow peppers, broccoli or cauliflower florets, carrots, celery sticks, cucumbers, snap peas or whole radishes.
Place colorful fruit where everyone can easily grab something for a snack-on-the-run. Keep a bowl of fresh, just ripe whole fruit in the center of your kitchen or dining table.
Get saucy with fruit. Puree apples, berries, peaches or pears in a blender for a thick, sweet sauce on grilled or broiled seafood or poultry, or on pancakes, French toast or waffles.
Stuff an omelet with vegetables. Turn any omelet into a hearty meal with broccoli, squash, carrots, peppers, tomatoes or onions with low-fat sharp cheddar cheese.
"Sandwich" in fruits and vegetables. Add pizzazz to sandwiches with sliced pineapple, apple, peppers, cucumber and tomato as fillings.
Wake up to fruit. Make a habit of adding fruit to your morning oatmeal, ready-to-eat cereal, yogurt or toaster waffle.
Top a baked potato with beans and salsa or broccoli and low-fat cheese.
Microwave a cup of vegetable soup as a snack or with a sandwich for lunch.
Add grated, shredded or chopped vegetables such as zucchini, spinach and carrots to lasagna, meat loaf, mashed potatoes, pasta sauce and rice dishes.
Make fruit your dessert: Slice a banana lengthwise and top with a scoop of low-fat frozen yogurt. Sprinkle with a tablespoon of chopped nuts.
Stock your freezer with frozen vegetables to steam or stir-fry for a quick side dish.
Make your main dish a salad of dark, leafy greens and other colorful vegetables. Add chickpeas or edamame (fresh soybeans). Top with low-fat dressing.*
Fruit on the grill: Make kabobs with pineapple, peaches and banana. Grill on low heat until fruit is hot and slightly golden.
Dip: Whole wheat pita wedges in hummus, baked tortilla chips in salsa, strawberries or apple slices in low-fat yogurt, or graham crackers in applesauce
top
---
March Work Anniversaries
Congratulations to our fellow employees on their anniversary with the team! We greatly appreciate and value your hard work and success; and for this, we stand by our saying that we have "Simply the Best People" here at Collins Electrical Company, Inc..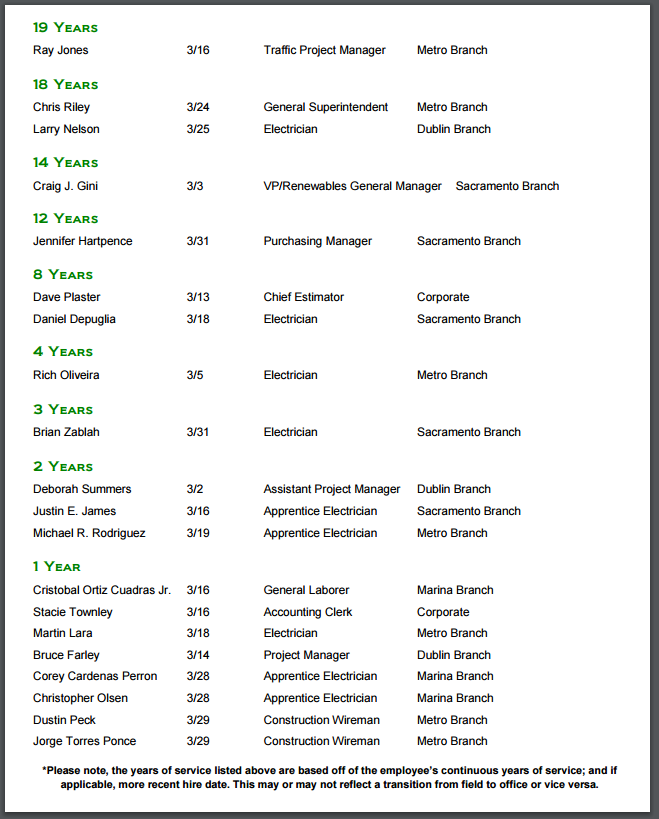 "Thank you for all you do!"