Northern California Chapter, NECA Presents Project Excellence Awards
Designed to recognize excellence in electrical / technology installations and the Bay Area electrical contractors responsible for their outstanding achievements, NECA's Project Excellence Awards program has been embraced by project owners, general contractors, architects, engineers, NECA electrical contractors, and other project team members who have had the honor of receiving an award for their submitted project.
In October 2020, electrical contractors and their project team members received Project Excellence Awards. Among those honored was Collins Electrical Company, Inc. for the Collins Electrical Stockton Photovoltaic project.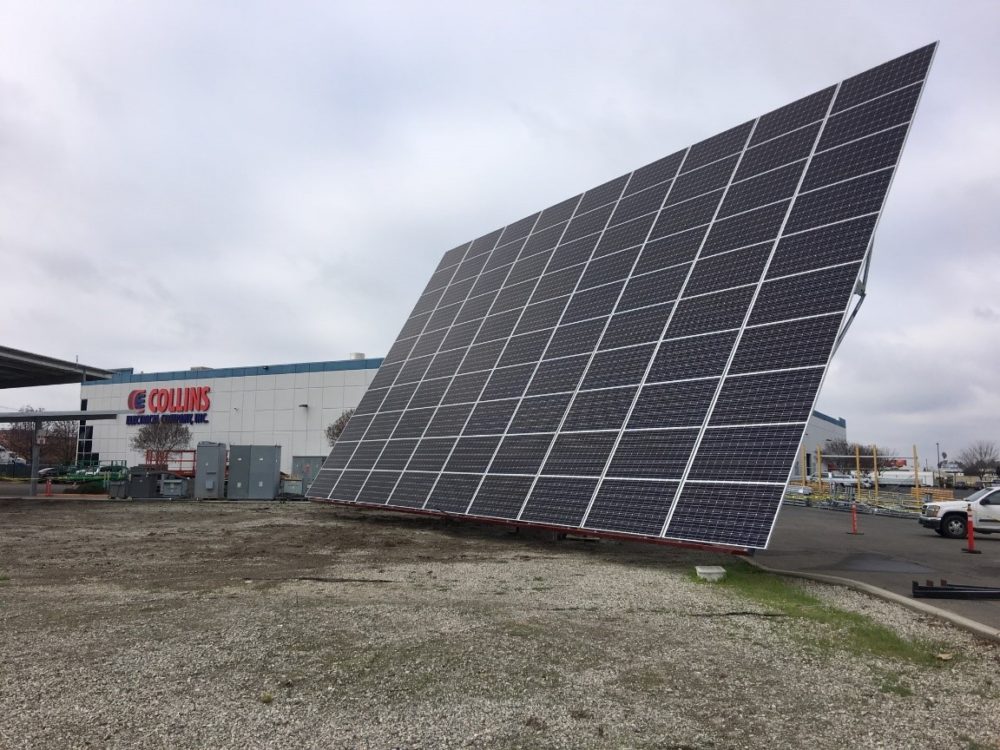 This project included the installation of solar canopies and a Mechatron dual axis tracker. These installations provided positives and negatives to the property's daily operations. Whereas the solar canopies provided some shelter for vehicles and outdoor prefabrication opportunities, the Mechatron required a large unusable footprint, but had fantastic aesthetics with 90 solar panels working in unison to precisely track the sun. The Mechatron also provided approximately 38% greater production than the static fixed tilt carports. Collins Electrical saved $124,000 in the first year, and at the current pace, will experience a 3.4 year return on investment. Today, the project has allowed Collins Electrical's office the designation of "grid neutral" and they have received the "Policies, Practices and Procedures (P3) Stewardship Award" of the year through the Greater Stockton Chamber of Commerce.
Other partners recognized for their contributions to the project included: Hardin-Davidson Engineering Group, Inc. (electrical engineer) and Hardcore Construction, Inc. & Mechatron Solar (structural design). "NECA's Project Excellence Awards program allows our electrical contractors and the project team members to be recognized for excellence in construction. NECA contractors not only perform specialized electrical work, but also follow sustainable practices to ensure the highest level of energy efficiency in new construction and retrofitted projects. This prestigious recognition gives them an opportunity to market their achievements," said Greg Armstrong, Executive Director of the Northern California Chapter NECA.
The Northern California Chapter, NECA represents the interests of signatory electrical contractors in nine bay area counties, including Alameda, Calaveras, Mariposa, Merced, Napa, San Joaquin, Solano, Stanislaus and Tuolumne Counties. NECA is a vital resource that brings programs and services to its members, which allows them to stay competitive and informed. NECA contractors directly strengthen their industry, influence governmental regulations and enjoy access to exclusive business services. To find out more, visit our website at www.norcalneca.org, or call 925.828-6322.
Click here to view the flipbook!