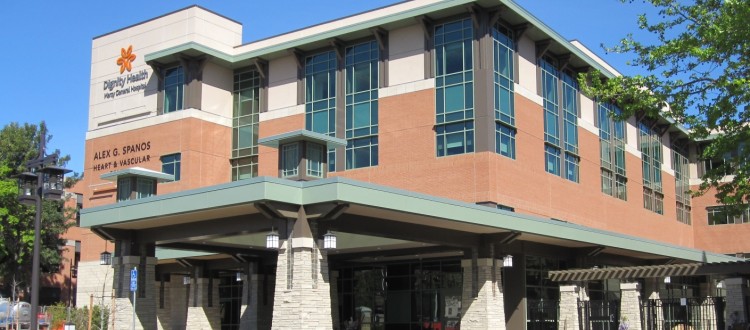 Owner
Catholic Healthcare West Dignity Health
Client
DPR Construction, Inc.
Location
4001 J Street, Sacramento, CA 95819
Scope Of Work
121,130 Square Feet
Schedule
4.1 Year Project
Architect
HDR Architecture, Inc.
Project Detail
This extension of Kaiser Roseville is a new Women's & Children's Center, which consists of a four-story 190,004 square foot brace-frame steel structure with cement plaster window wall system. The scope also included the construction of non-load bearing partitions, ceilings, casework finishes and related structural, mechanical and electrical work. This is one of the first projects that Collins Electrical Company had the opportunity to use IFS Panels, which are made up of a 480 volt panel, a 480/208/120 volt transformer and three (3) 3-phase 208/120 volt panels, all in one enclosure.
This project incorporated the installation of twenty-seven (27) of these 600 amp IFS panels. The first floor consists of a neo-natal intensive care unit (48 beds), ambulance drop-off, satellite pharmacy, conference rooms, nurse staffing, bio-med repair, pathology department and building support services. The second floor consists of the main entry, a gift shop, labor/ delivery/ recovery department (24 beds), three (3) operating rooms and a pedestrian walkway to the existing hospital building. The third floor consists of a prenatal nursing unit (60 beds) and newborn nursery. The fourth floor consists of a pediatric intensive care unit (10 beds) and pediatrics department (32 beds).