In this issue:
Old Sacramento Public Market LED Lighting
Real Voices: Wiring Women & Female Executives contribute to Leading the Electrical Construction Field
Work Anniversaries for Month of April
Sacramento Easter Egg Scavenger Hunt
It's Collins' Selfies!
---
Old Sacramento Public Market LED Lighting
The Sacramento Branch Service team provided electrical work to the Old Sacramento Market Place to upgrade them to LED lighting and add new fixtures to reflect the era. The Collins team added an astronomical control panel allowing unlimited programming for future events. They also took special measures to minimize the visual of electrical esthetic components.
"Great job, Sacramento Service Team!"
---
Real Voices: Wiring Women & Female Executives Lead the Electrical Construction Field
According to the Bureau of Labor statistics, only 8.9 percent of construction workers are women. In other words, construction is an industry near the top of the "super male-dominated industries" spectrum. As a company who values diversity, Collins Electrical Company, Inc. is proud to have so many women in leadership roles and throughout the company. In March, in celebration of International Women's Month, we sat down with six of our women leaders and asked them about their unique perspective on the industry. Last week we shared the stories of Collins Electrical's Gail Wardell and Tammy Tanis. This week we profile Deborah Summers and Angela Bennet. Stay tuned in the coming weeks for the remaining profiles.
Deborah Summers, Assistant Project Manager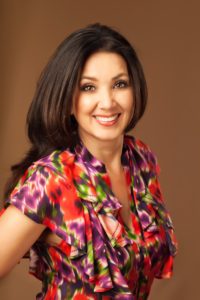 As an Assistant Project Manager Deborah manages project start up and close outs. Writing subcontract agreements and administering subcontractor's progress billings, change orders and all compliance's, A/R Progress billing to the customer and general contractor, review and compliance of all construction documentation, submitting and administrating RFI's, submitting and administrating submittals.
How did you get into this line of work?
I was introduced to the construction industry working for my father's electrical contracting company. I worked studiously with my father, in addition to attending college, gaining knowledge in all aspects of construction accounting and management. I quickly learned the importance of budgeting, job costing, coordination, communication and working as a team to make a successfully project. After 10 years, I left the family business to open my own electrical contracting company which I operated with a partner for almost 20 years. What inspires me most about the construction industry is being a part of the building process. It is exciting to see a project through from the ground up, and know that you helped create a place for the community to gather, learn, and work, while providing a welcoming, safe, and reliable atmosphere for all.
Did you encounter any gender role stereotypes early on in your career? Do you believe they still exist in this present day in the construction industry?
Women have made a great advancement in the construction industry. Over the years, barriers have fallen and women have proven to add value to the industry. With support from organizations and more women in construction and leadership roles, women are being recognized on the strengths they bring to the business.
What skills have helped you succeed? 
Success starts with a state of mind; having the ambition and willingness to learn. Working with talented people, and surrounding myself with positive individuals who offer help, support and encourage my desire to learn and be successful. I recently decided to continue my education in construction management, so I can have the formal education to go along with my experience.
Any advice for other women in the industry or women trying to get involved:
Get involved! Network and share with other women the benefits construction has to offer. The opportunity to grow, learn and advance in this field is limitless. One area that stands out is that the construction industry closes the pay gap between genders. Statistics show the average woman in the US earns 80% of what a man earns in the same position. The construction industry pays 95% in comparison. With this added incentive and being challenged personally and mentally, the construction industry keeps you motivated and inspired.
Angela Bennet – Prefab. CE
How did you get into this line of work?
My path to where I am was very unconventional. I graduated from beauty school, and will be pursuing my career as a cosmetologist in the long run. My involvement with the industry started after electrical school. Electrical school was interesting so I continued with it; 11 months, full-time. I was the only girl in my graduating class. Here, with Collins Electric I received my license. I believe it was fate that led me to this job. I also reasoned that this job would have the least wear and tear on the body: electrical tools are small and handling them is a skill with higher pay! I really enjoy the environment at Collins and I have great respect for my team.
Did you encounter any gender role stereotypes early on in your career? Do you believe they still exist in this present day in the construction industry?
A change would be adopting Bay Area's courtesy of providing portable restrooms, separate for women workers on the site. A portable restroom for women regardless of whether there are 10 women on site or two should be required. In the Central Valley the superintendents do not care to provide separate restroom accommodations for women with a lock because the number of women present on site did not meet the cut. This is about respect.
Today you run into old school foremen that look through you and talk to the guys standing next to you. The key is to not let it affect you. I smile and I go on about my day; I make it a point to ask questions and improve myself.
What skills have helped you succeed?
Observational skills are very important. One should be smart about approaching a situation by being aware of their surroundings. Personally, I am one to take initiative and make sure the task is handled; I am also very detail-orientated, which helps! I enjoy teaching and sharing what I have learned. Keep a positive outlook, I credit mine for helping me succeed.
Any advice for us for other women in the industry or women trying to get involved:
I had one other female colleague while in electrical school. She switched out of our program because she felt offended by the conversations the guys had around her. From this experience, I truly believe it is important to have thick skin; men talk like sailors in the construction industry.
Get a movement going where kids in the juvenile hall, kids stuck in the projects become aware of all the grants and opportunities available to them in the electrical construction industry. Help give young women a direction, share your knowledge!
---
Work Anniversaries for Month of April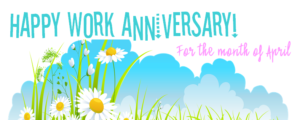 Congratulations to our fellow employees on their anniversary with the team! We greatly appreciate and value your hard work and success; and for this, we stand by our saying that we have "Simply the Best People" here at Collins Electrical Company, Inc.
"Thank you for all you do!"
---
Easter Egg Scavenger Hunt and April Birthday Luncheon!
Last Thursday, our Sacramento Team had an Easter egg scavenger hunt and April birthday luncheon.
Names were put in a box and 5 teams were formed to complete. They had to solve riddles to find out where the eggs were hidden in the office, warehouse and yard. Check out our video of the action!
---
It's Collins' Selfies!
Even though we work hard, we play hard too. Every week we'll show off a selfie of our most important resource: the Collins Electrical staff.
Check out all the Collins' Selfies by seaching for the hashtag #collinsselfie on Facebook.
Do you have a #collinsselfie to share? Post them to our page using the hashtag #collinsselfie or email Elaine at EAlcones@collinselectric.com
Make sure to incorporate the Collins Electrical Logo in a creative and fun way!