In this issue:
Sacramento New Hire
Employee Testimonial on Leadership Training with Amanda King
Gene's Gems
It's Collins' Selfies
---
Sacramento New Hire
We would like to welcome Corey Plaster to the Collins Electrical family!
As of July 17, 2017, he is our new Project Engineer at the Sacramento Branch. If you recognize him, it might be because his first job ever was as a Warehouse Warehouse Assistant at the Modesto Branch. Moreover, he was an intern for the Corporate Estimating department. Talk about a lifelong member of the CECI family!
Corey is an outdoors person; he likes to hunt, fish and hike. He is also a San Francisco 49ers and Giants fan. Outside of work, he enjoys long walks on the beach and drinking pina coladas in the rain.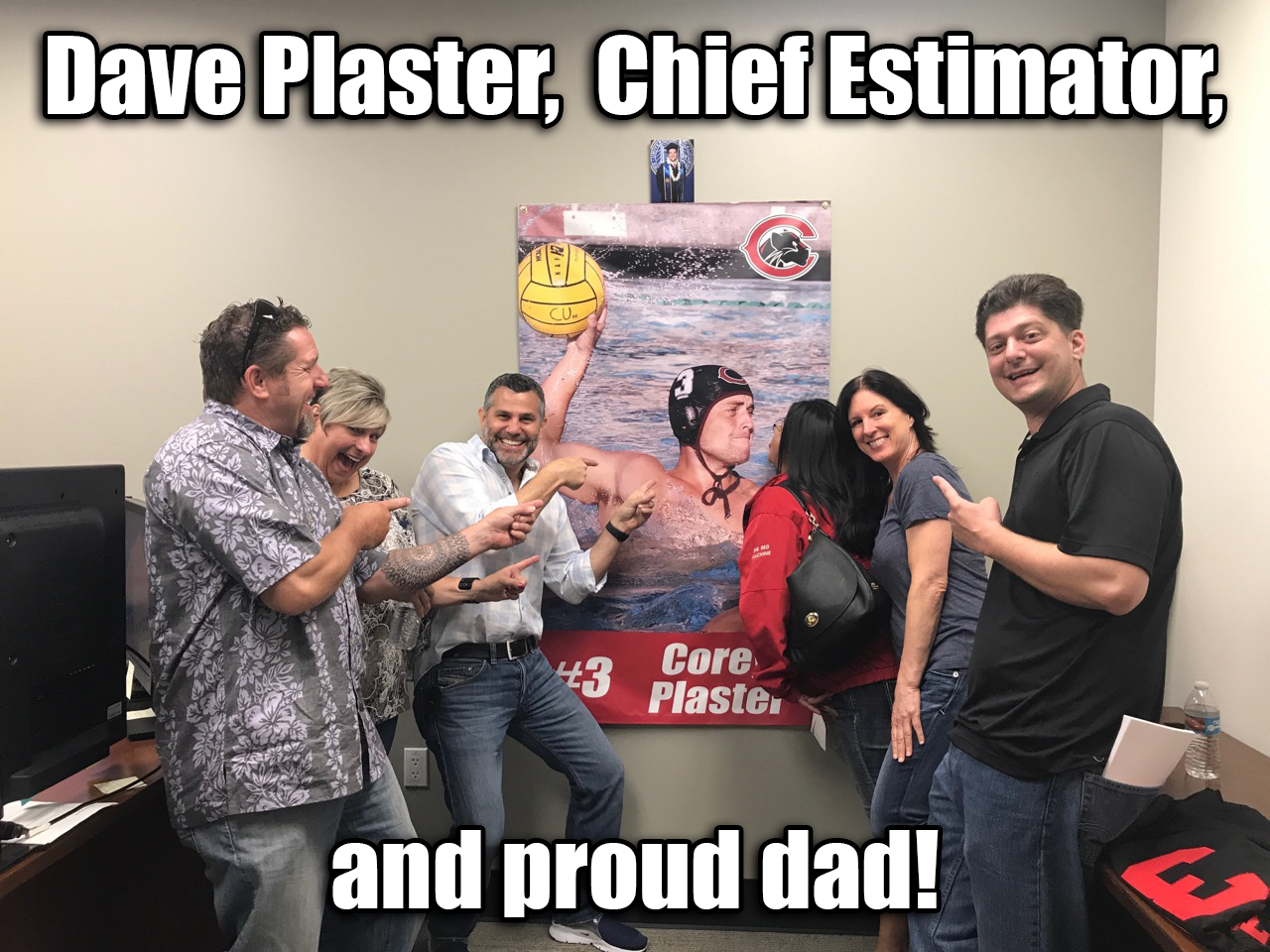 ---
Employee Testimonial on Leadership Training with Amanda King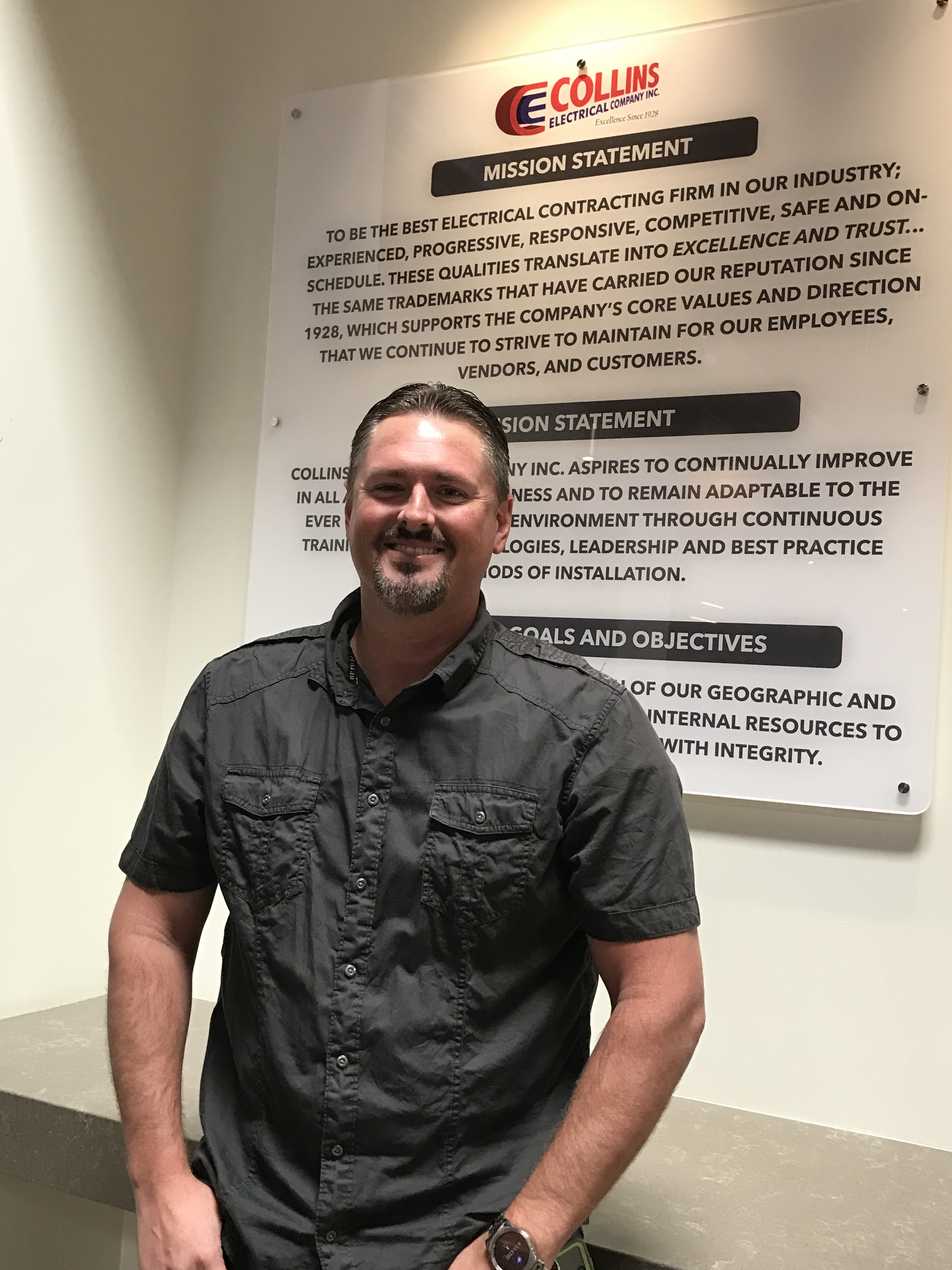 "Through this Leadership program, the company is transforming in a way of which I am proud. Amanda has and is continuing to steer us towards our goals as managers and as a Company. This program has helped me to better understand myself as a person and as a leader. We have achieved more than I first anticipated and we still have more to learn.  I am excited to see how it will continue to help me as a manager and the company as a whole. I feel the course is teaching us how to perform in a manner second to none."
Jay Nieman, Pre-Construction Manager
---
Gene's Gems
Corporate Value of the Week: Passionate
Passionate (adjective): showing or caused by strong feelings or a strong belief.
I cannot speak for everyone, but most of us have a lot of fun doing what we do. We have a lot of energy, and what drives a lot of us is PASSION! Sometimes that passion is evident – such as me writing this short article to share that I, along with many others, are passionate doing what we do. Often it is much more subtle, but with the same passion and enthusiasm, as we work with other contractors, find solutions to problems, and simply work together as a team for the best interest of, not only our company, but the projects we work on. I believe that the core motivation for most of us is the passion that is within us, which is why I think our leaders at CECI chose PASSION as a corporate value. So with that, I hope that when life challenges us, we always find what makes us happy, energized, motivated, and PASSIONATE!

Thank you,
Dublin Branch
---
Collins Selfies
Even though we work hard, we play hard too. Every week, we'll show off a selfie of our most important resource: the Collins Electrical staff.
Check out all the Collins' Selfies by searching for the hashtag #collinsselfie on Facebook.
Do you have a #collinsselfie to share? Post them to our page using the hashtag #collinsselfie or email Elaine at EAlcones@collinselectric.com.
Make sure to incorporate the Collins Electrical logo in a creative and fun way!