In this issue:
Employee Anniversaries
Prefab Corner
What have the branches been up to?
Collins Cares
Gene's Gems
It's Collins Selfies
---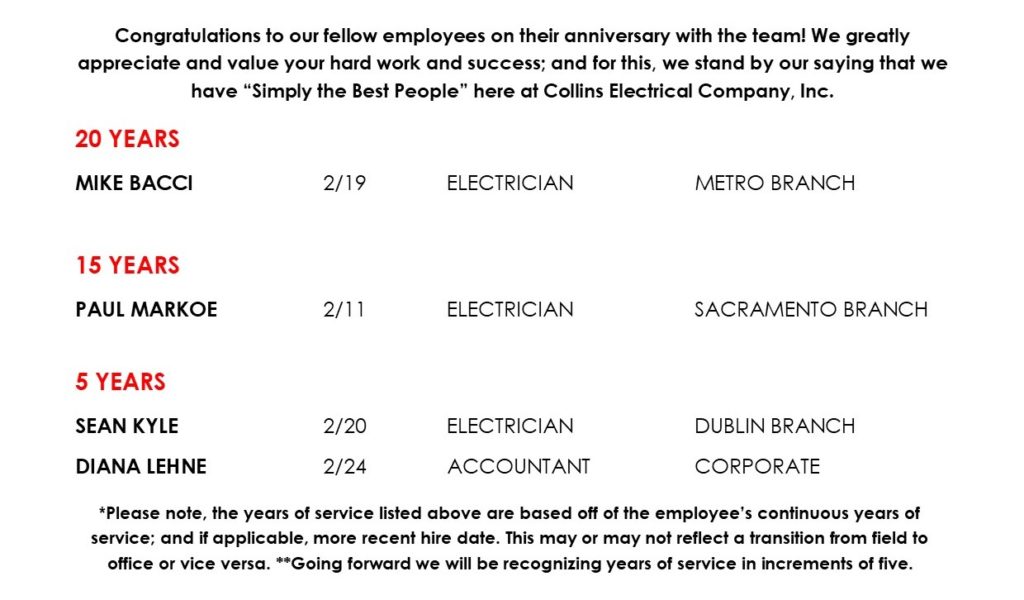 ---
PREFAB CORNER
Fab is in full effect at Collins! Prefab underground duct bank, prefab panel transformer skid and transformers all being worked on for Project Lefty! Keep up the good work TEAM!
This week leadership and several Collins employees involved in the prefabrication processes traveled to Dallas to attend the Advancing Prefabrication conference.
Advancing Prefabrication is North America's leading thought leadership conference dedicated to revolutionizing off-site and industrialized manufacturing approaches across the construction industry.
The third annual Advancing Prefabrication 2019 gathered leading owners, designers, contractors, trades and suppliers to benchmark best practices across single-trade, multi-trade and industrialized manufacturing.
WORK HARD…PLAY HARD!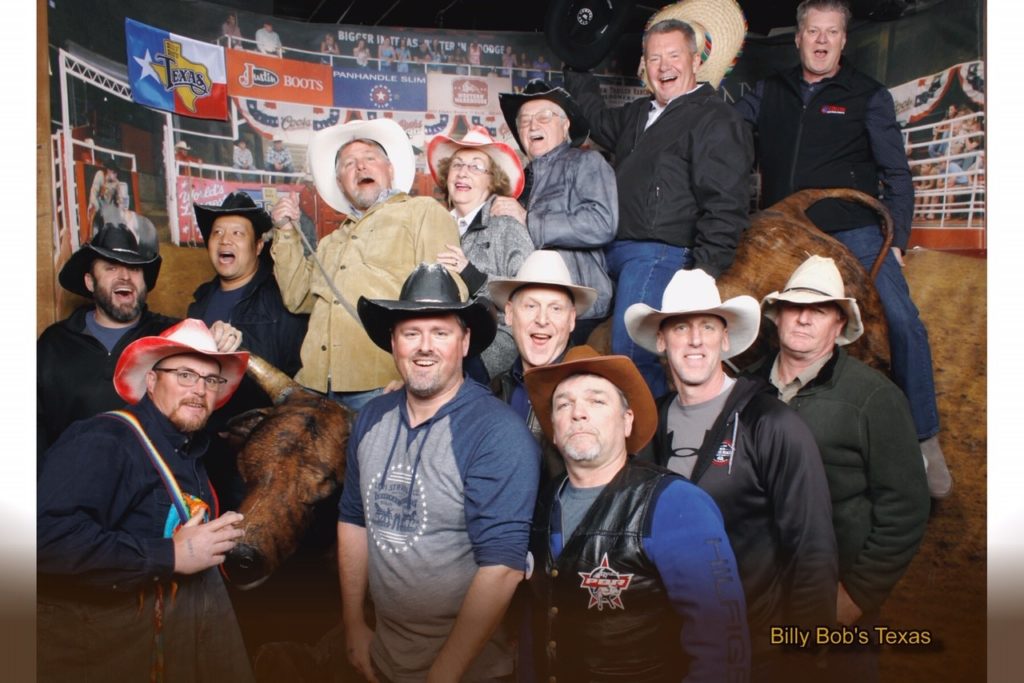 ---
WHAT HAVE THE BRANCHES BEEN UP TO?
MARINA BRANCH:
More progress at the Monterey County Jail
Foreman: Hector Camacho
---
COLLINS CARES
Last weekend Controller Leticia Parises (far left) and her family along with NECA Labor Relations Chapter Representative Peter Butler (far right) kicked off the new year right by making a pledge to health and wellness at the St. Joseph's Medical Center's Fun Run. The 5K race went through the beautiful University Park Campus in Stockton.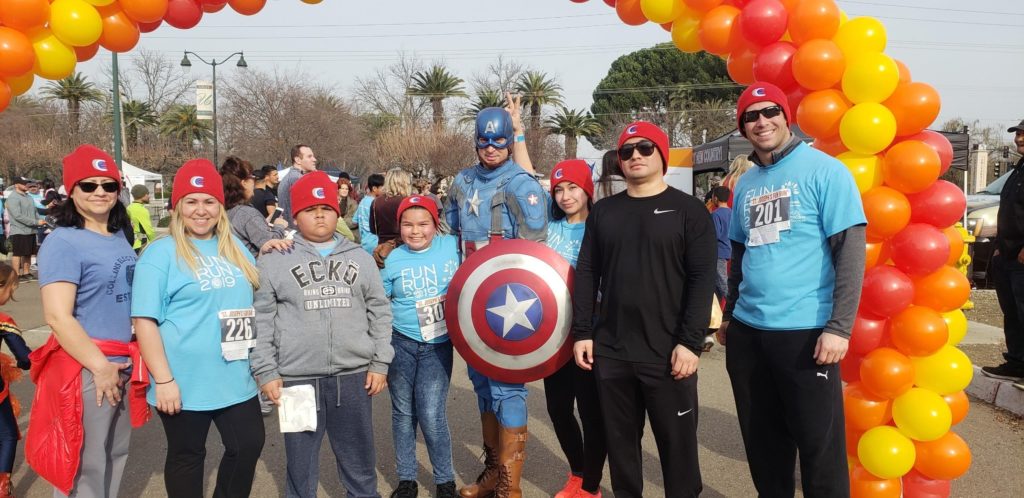 Leticia's daughter, Yvette, took home the 1st place medal in her age group! Granddaughter Eva is very proud of her mom and so are we, congrats Yvette!
Leadership Coach Amanda King, CEO Gene Gini and Vice President Dianne Gini attending this event along with Marina Branch Manager Eric Tonnesen (not pictured).
V.P. and Metro Branch Manager Brian Gini, Traffic Superintendent Matt Paine, & Apprentice Michael Rodriguez rolled up their sleeves and helped with the transporting of two metal signs last month as a volunteer project for the La Loma Neighborhood Association. In the future, they will add lighting for the signs. Great job guys!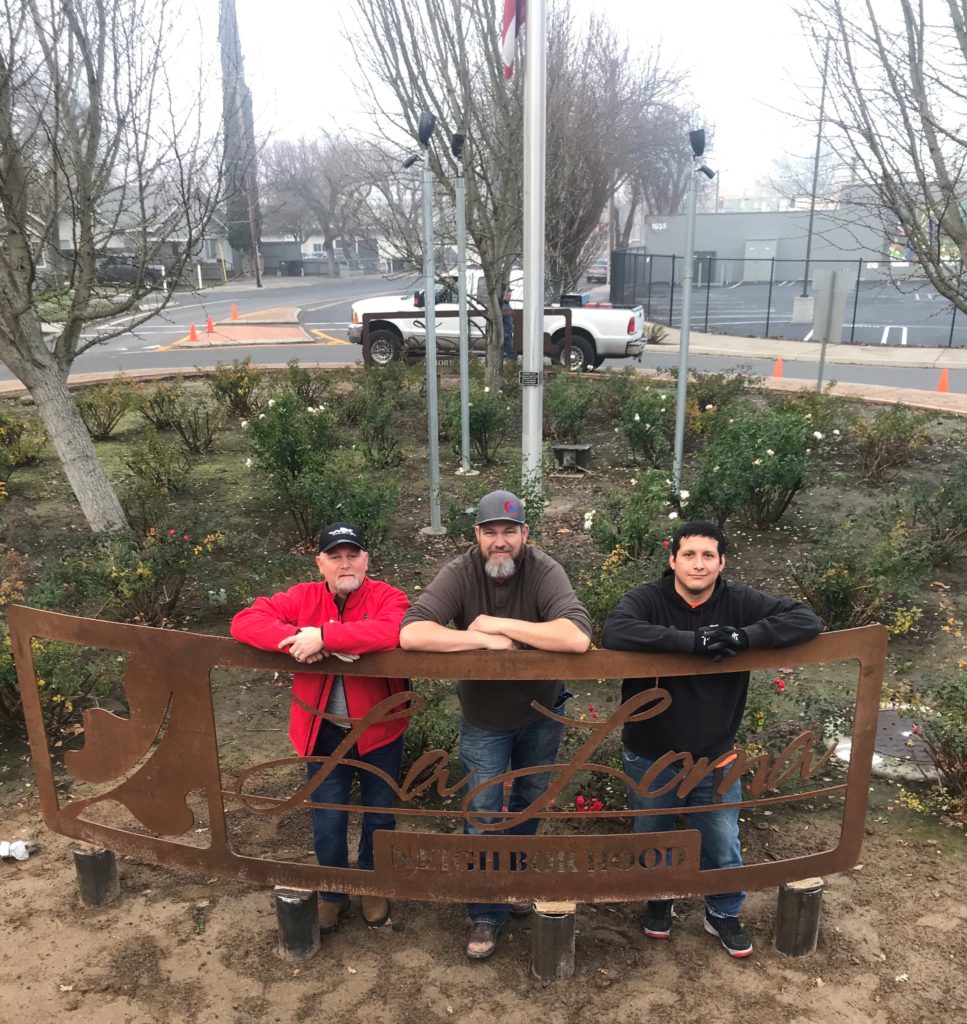 NATIONAL WEAR RED DAY!
Friday, February 1st in National Wear Red Day and we want to thank all the Collins employees for rocking their RED today to help us raise awareness about cardiovascular disease!
West Sacramento Branch
Project Lefty – Amazon- Bakersfield, CA
Fresno Branch – Office and Service Department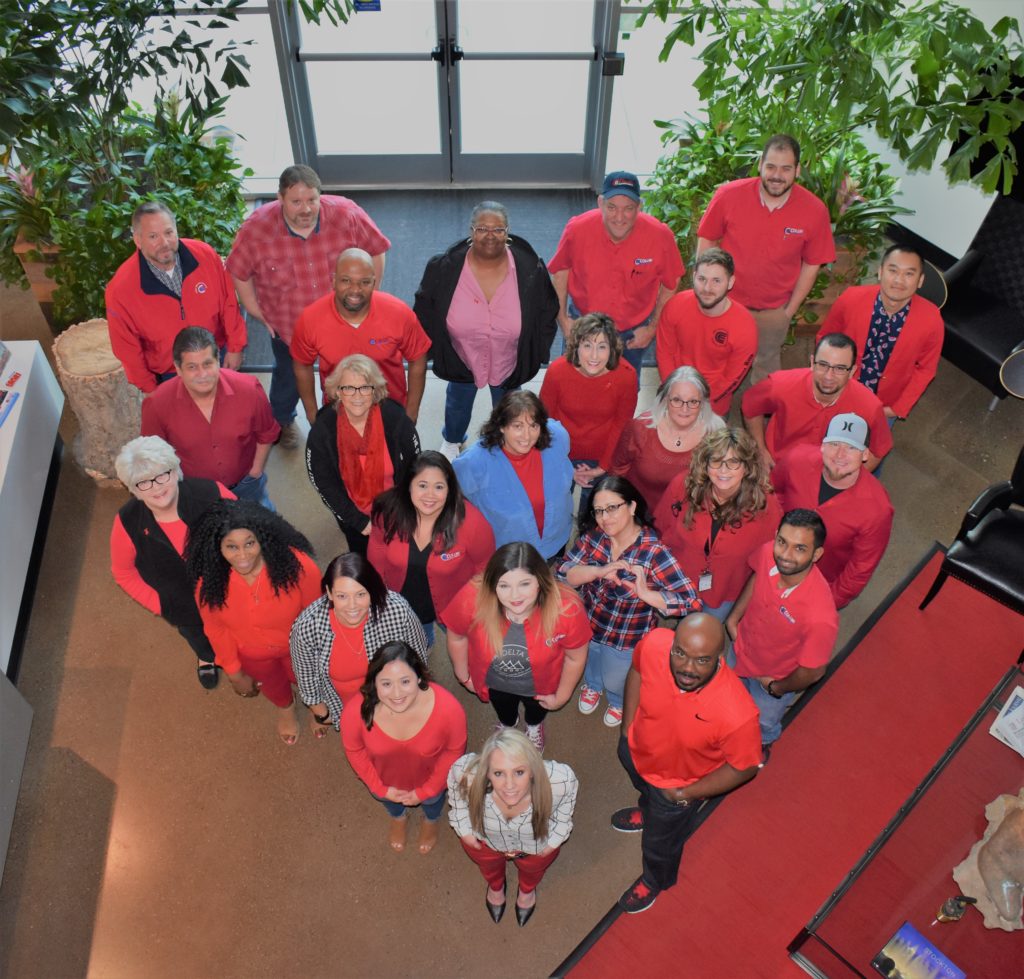 Corporate and Metro Branch
---
♢♢♢ GENE'S GEMS ♢♢♢
Core Value of the Week: INTEGRITY
---
COLLINS SELFIES
DON'T FORGET TO SEND IN YOUR SELFIES!
Check out all the Collins' Selfies by searching for the hashtag #collinsselfie on Facebook or Instagram.
Do you have a #collinsselfie to share? Post them to our Facebook page using the hashtag #collinsselfie
or email Melissa at MFlores@collinselectric.com
Make sure to incorporate the Collins Electrical logo in a creative and fun way!
FOLLOW US ON FACEBOOK @ COLLINS ELECTRICAL COMPANY, INC. & INSTAGRAM @ COLLINS.ELECTRICAL