In this issue:
New Hire at Corporate
Leadership Training and Development
Work Anniversaries
Gene's Gems
It's Collins Selfies

---
NEW HIRE AT CORPORATE!
Ted Burns is the newest employee to join the Collins Team. He started last month at the Corporate Branch as an Estimator. Ted has been an electrician for over 20 years and currently lives in Hughson with his two kids, Andrew (21) and Sydney (20). He also has two dogs Churro (a Chihuahua) and Kitty (a Pit bull; seen in the photo above). Ted enjoys golfing, watching the SF Giants play & boating which makes living in Hughson so convenient because it is so close to five lakes. His favorite vacation destination is an all inclusive resort in Mexico.
Can you guess what his first car/truck was?
Welcome to the Collins Family, Ted!
---
LEADERSHIP TRAINING & DEVELOPMENT
Last week, Corporate and Metro employees were mixed into four groups and spent an hour with Amanda King, Leadership consultant on "Creating a High Trust Organization: Communication and Behavioral Integrity"
After the morning training sessions, everyone came together for a leadership luncheon and guest speaker, Nabieha Miqbel hosted a fun and entertaining game of Family Feud.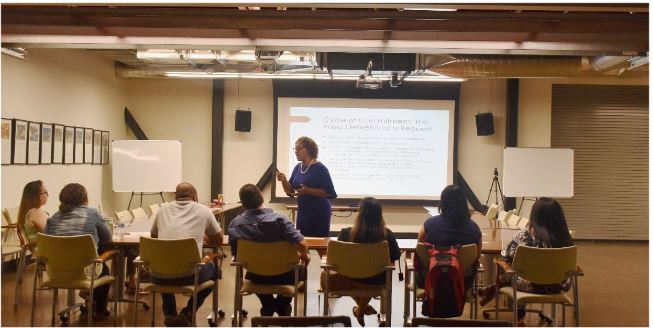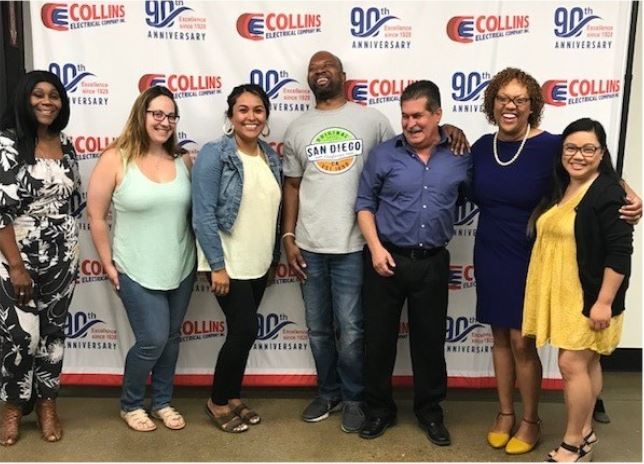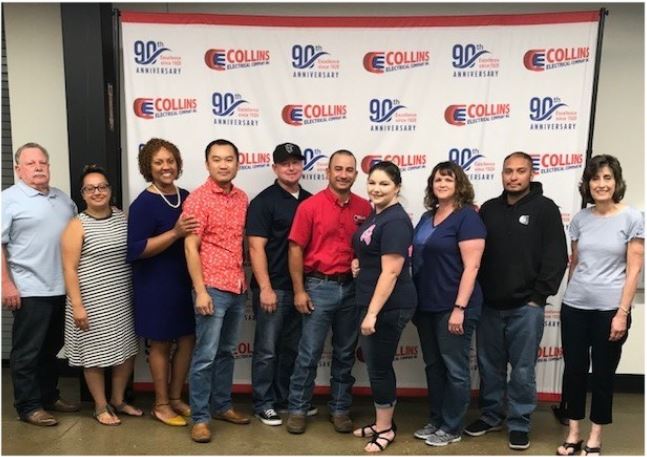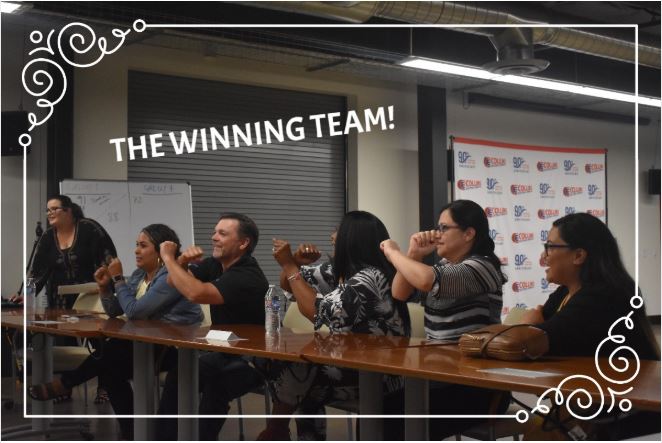 ---
---
♢♢♢ GENE'S GEMS ♢♢♢
Core Value of the Week: INTEGRITY
---
COLLINS SELFIES
Even though we work hard, we play hard too. Every week, we like to show off our most important resource: the Collins Electrical staff.
This week, we introduce to you…Bounyok Khounsavath, Journeyman and Jonathan Garcia, Apprentice who are currently working on the UC Merced 2020 Project.
DON'T FORGET TO SEND IN YOUR SELFIES!
Check out all the Collins' Selfies by searching for the hashtag #collinsselfie on Facebook.
Do you have a #collinsselfie to share? Post them to our Facebook page using the hashtag #collinsselfie
or email Melissa at MFlores@collinselectric.com
Make sure to incorporate the Collins Electrical logo in a creative and fun way!
FOLLOW US ON FACEBOOK @ COLLINS ELECTRICAL COMPANY, INC. & INSTAGRAM @ COLLINS.ELECTRICAL