In this issue:
What Have the Branches Been up to?
Inaugural Health and Wellness Hike 2018
Safety Scoreboard
Gene's Gems
It's Collins Selfies

---
WHAT HAVE THE BRANCHES BEEN UP TO?
MARINA BRANCH:
Just completed! – Presidio of Monterey, Hilltop Ballfield Lighting Replacement Project, Monterey, CA – Foreman: Juan Vargas
Juan and Journeyman, Juan Torres removed and recycled the existing ballfield light fixtures and hardware. They installed new LED light fixture assemblies, new homerun conductors, minor earthwork and necessary modification to the existing switchgear and connections for a complete and operational ballfield lighting.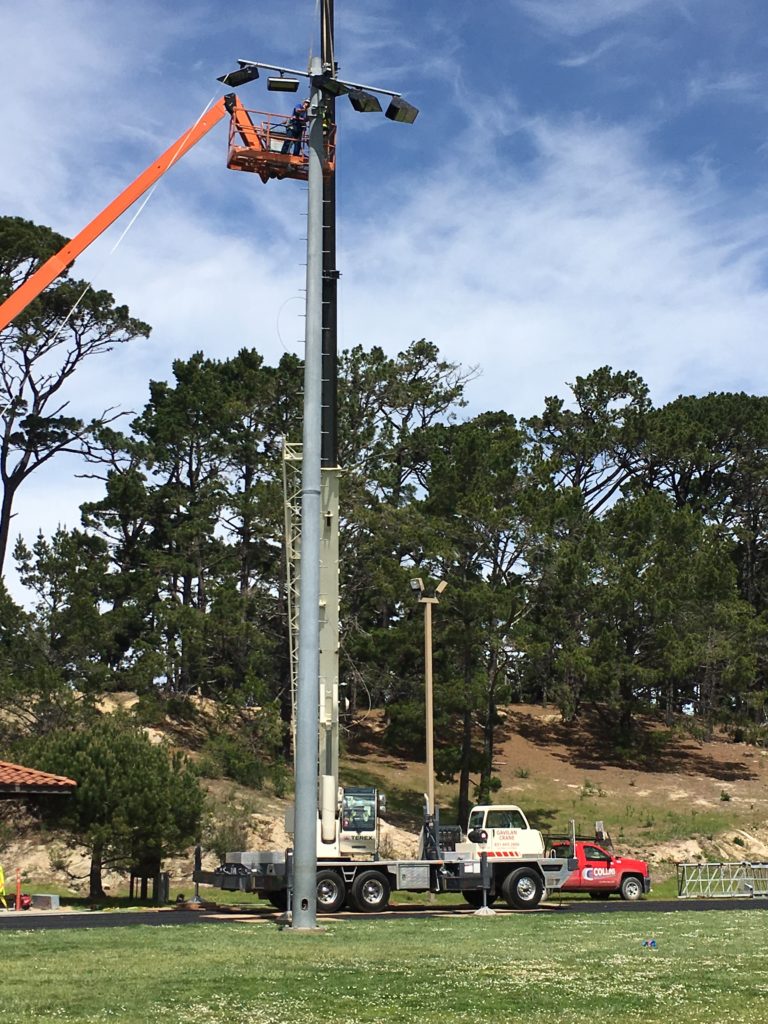 Completed in April 2018 Monterey Regional Waste Management Project – Foreman:Juan Vargas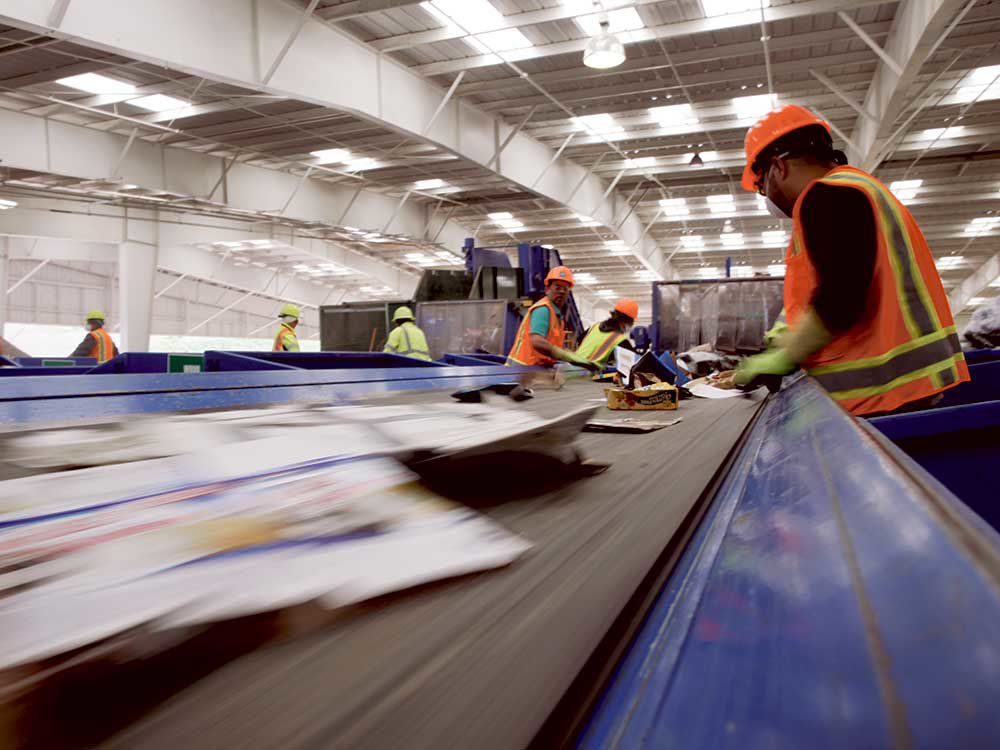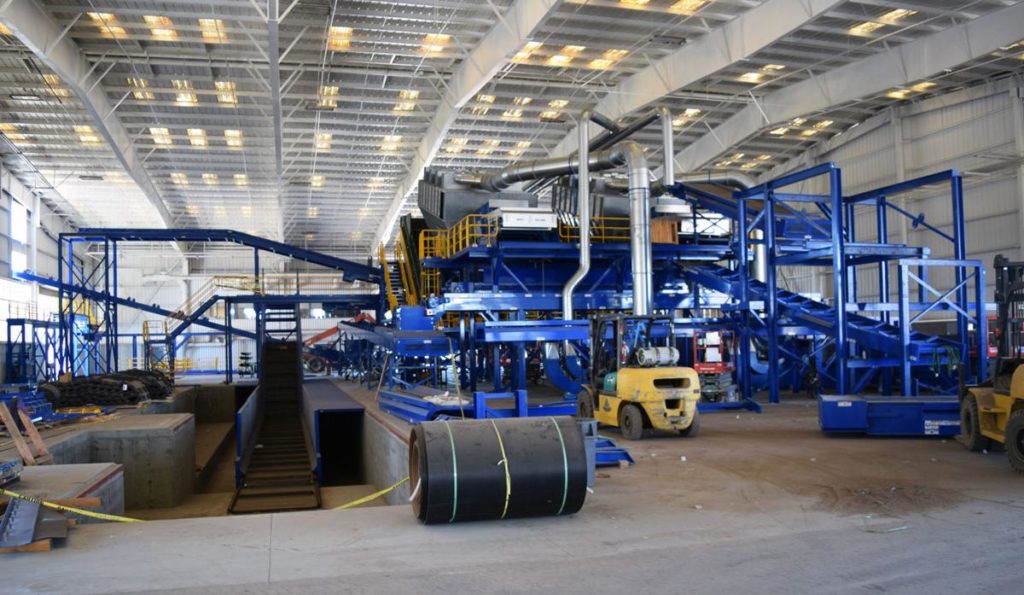 See below how the equipment and technology for the Materials Recovery Facility works. The new Materials Recovery Facility processes single-stream recyclables, construction & demolition debris (C&D) and mixed waste.
PREFAB SHOP AT THE METRO BRANCH:
Prefabrication employees carry out a lighting retrofit project for Stanislaus County Office of Education (downtown Modesto). The fixtures were removed from the job site and delivered to Stockton. They were cleaned and reassembled with new ballasts and LED's. Over 250 fixtures were re-manufactured under Harold Yeley's watchful eye. This is a great example of what the Prefabrication shop can do for CECI customers.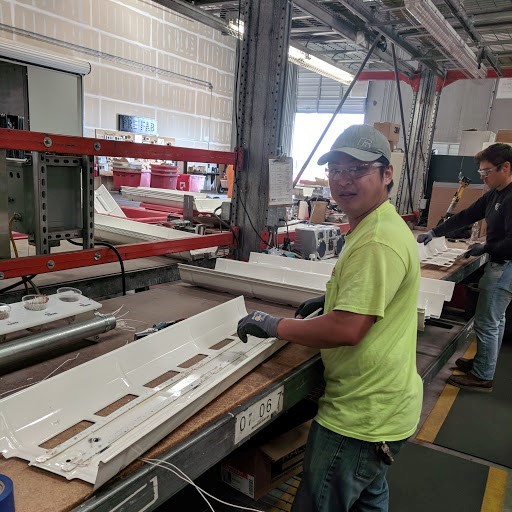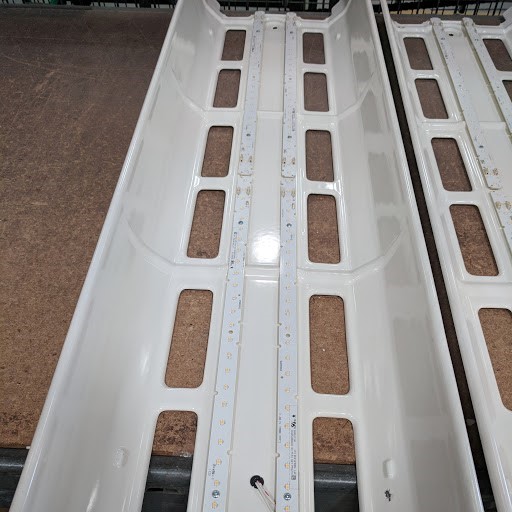 CORPORATE/METRO BRANCH:
New Exterior Building Linear Lighting
Special thanks to everyone who was involved in ordering, installing, & programming these display lights! We are already getting amazing feedback. Check out the light show below that we have in honor of Memorial Day weekend!
DUBLIN BRANCH:
Rick Henry, Dublin Branch Manager attended the LIGHTFAIR International Tradeshow 2018 earlier this month. LIGHTFAIR displays the latest in technology and innovation in the lighting industry. You can see all the latest technology in lighting, lighting control and the future in (PoE) Power over Ethernet technology. Rick grew up south of Chicago and while he was there he was able to spend some time with family.
94th Floor of the Sears Tower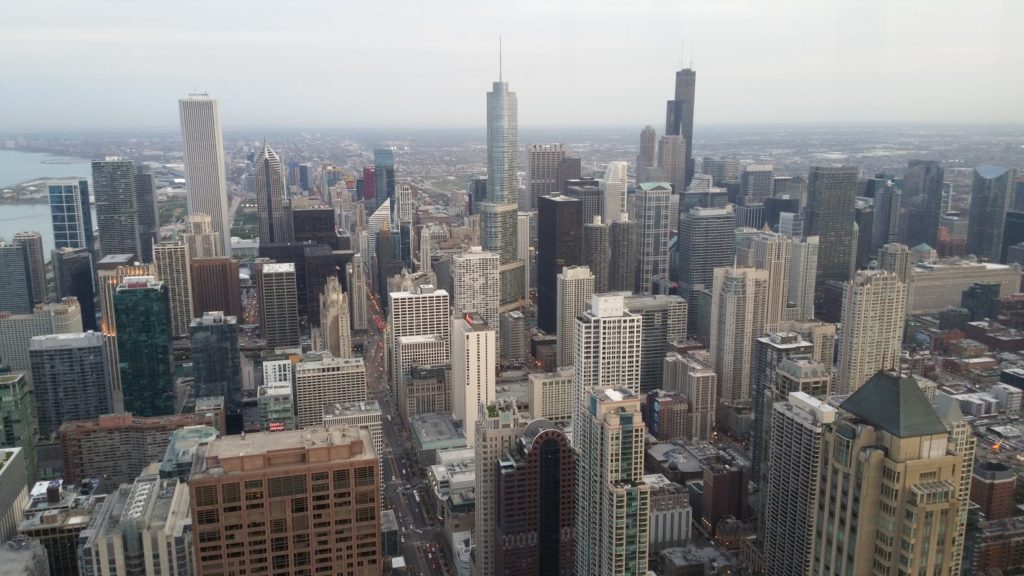 While at the show, Rick saw this cool new light fixture that he heard will be the centerpiece in the lobby of the new Warriors arena only on a grandeur scale.
---
INAUGURAL HEALTH AND WELLNESS HIKE 2018
Amanda King, Leadership Consultant invited employees from all of the branches on a Health & Wellness Hike at Brushy Peak in Livermore. The theme of the hike was, "The Things We Carry". This was a meaningful hike where the employees were encouraged to take inventory of the "backpacks" we carry in life, everyday. This was an opportunity for us to empty these heavy backpacks along the trail, leaving behind the things that don't serve us well and replacing them with the things we want and need more in our lives.
"Livermore, compliments of Brushy Peak provided some of the best medicine a body can get sunshine, air, exercise, water, rest and diet. and most of all, GREAT COMPANY to share it!" – Denny Kennedy, Project Manager, Sacramento Branch.
"The theme of the hike was "The Things We Carry." The theme is symbolic of the things we carry with us daily. Sometimes these things we carry can weigh us down. The hike was a means of self-reflection. Through self-reflection we can identify the things we carry that weigh us down and leave those things behind. Amanda's message and theme was beautiful and inspiring. Scott was a fantastic hike leader. I truly enjoyed hiking with my colleagues, it was a great experience!" – Nabieha Miqbel, Estimator, Corporate Branch
---
SAFETY SCOREBOARD
Per OSHA, the term incidence rates means the number of injuries and illnesses, or lost workdays, per 100 full-time workers. These are our APRIL 2018 stats. Keep up the good work TEAM!!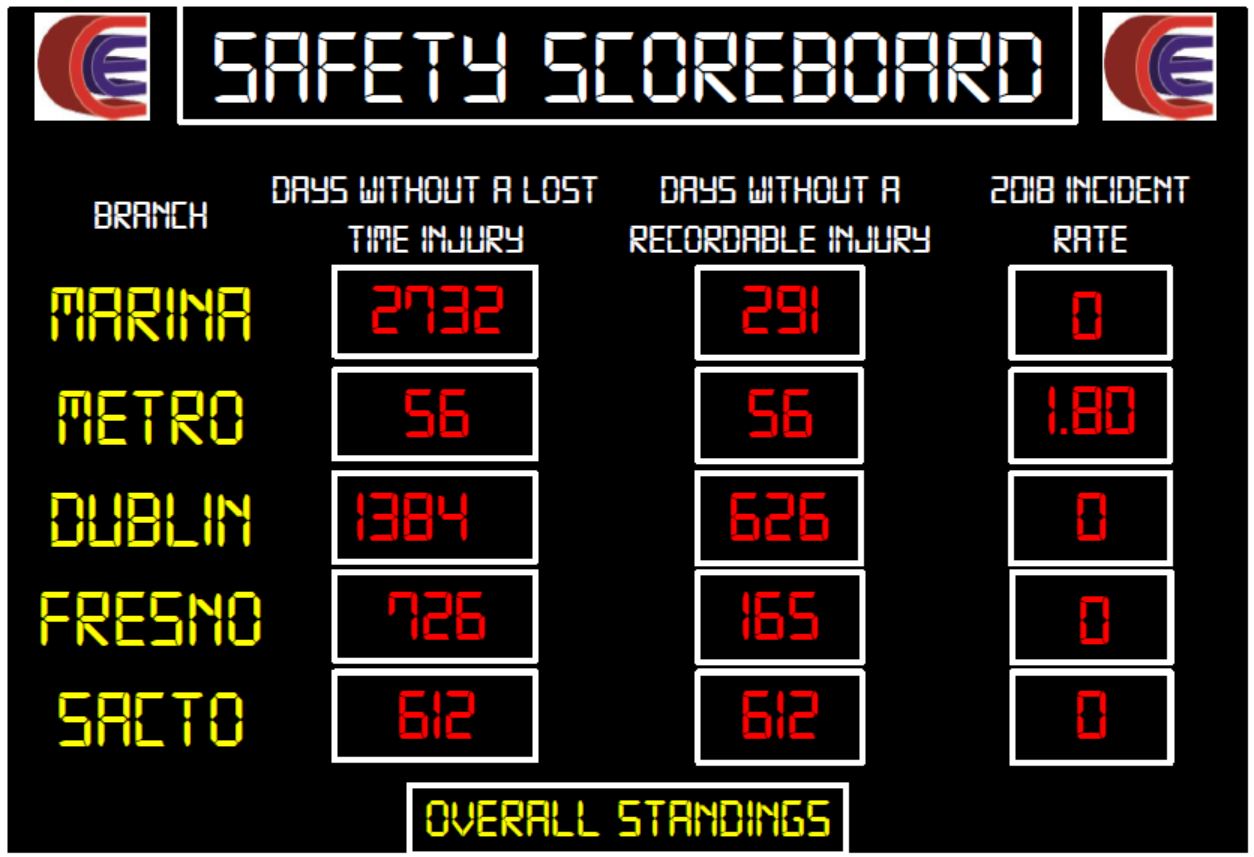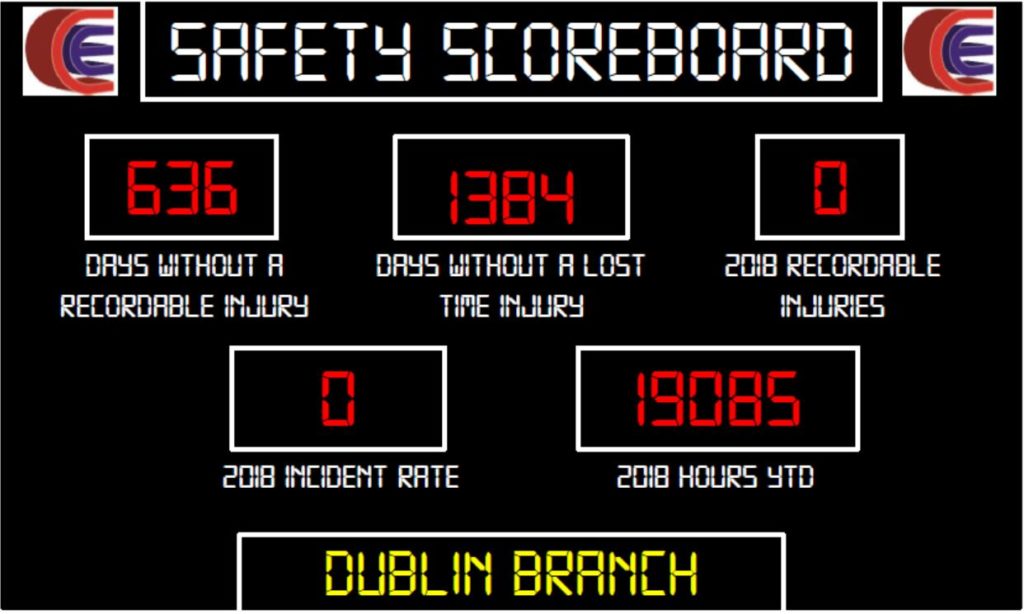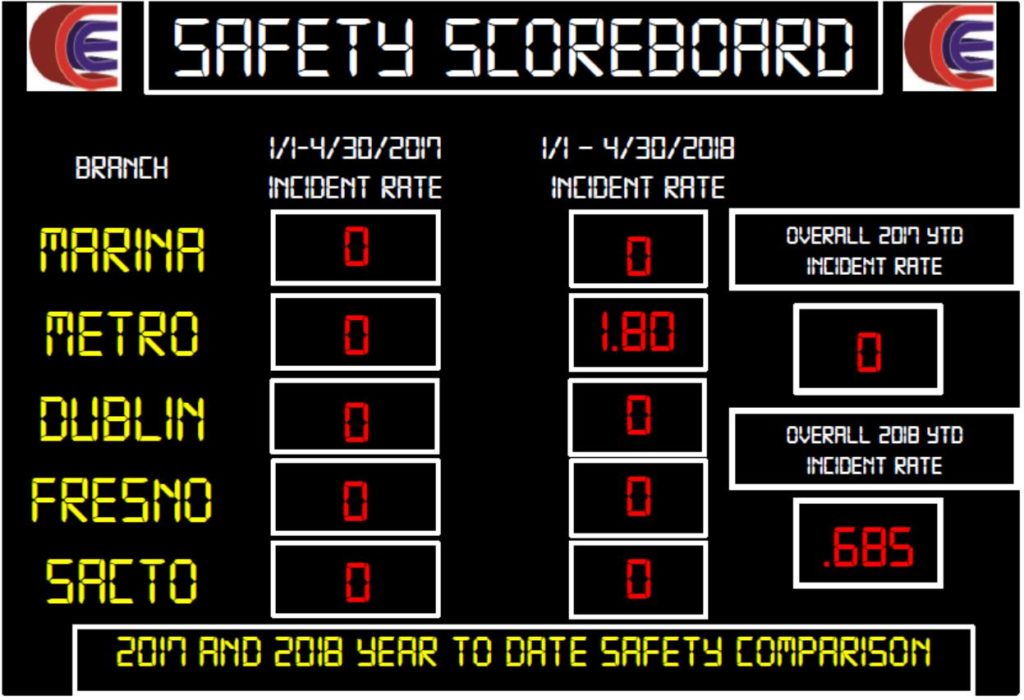 ---
♢♢♢ GENE'S GEMS ♢♢♢
Core Value of the Week:  LOYALTY
---
COLLINS SELFIES
Even though we work hard, we play hard too. Every week, we'll show off our most important resource: the Collins Electrical staff.
This week, we introduce to you…staff from Sacramento, Metro & the Corporate Branch.
Many thanks to Chef Johnny and the purchasing department for hosting this fun lunch last week.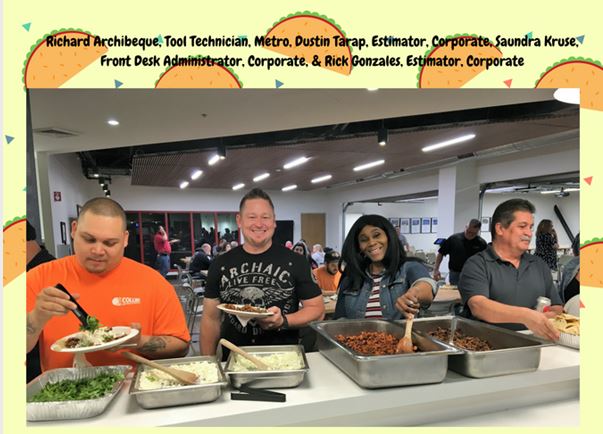 DON'T FORGET TO SEND IN YOUR SELFIES!
Check out all the Collins' Selfies by searching for the hashtag #collinsselfie on Facebook.
Do you have a #collinsselfie to share? Post them to our page using the hashtag #collinsselfie , text Melissa at 209.485.0150, or email Melissa at MFlores@collinselectric.com
Make sure to incorporate the Collins Electrical logo in a creative and fun way!
FOLLOW US ON FACEBOOK @ COLLINS ELECTRICAL COMPANY, INC. & INSTAGRAM @ COLLINS.ELECTRICAL