In this issue:
October Work Anniversaries
What have the Branches been up to Lately
And the Wednesday Night Drag (fun) Race Winner is…
What's new in the Field
Employee Testimonial
New Hires
Gene's Gems
It's Collins' Selfies

---
Congratulations to our fellow employees on their anniversary with the team! We greatly appreciate and value your hard work and success; and for this, we stand by our saying that we have "Simply the Best People" here at Collins Electrical Company, Inc.
---
What Have the Branches Been up to Lately?
NECA Project Excellence Awards: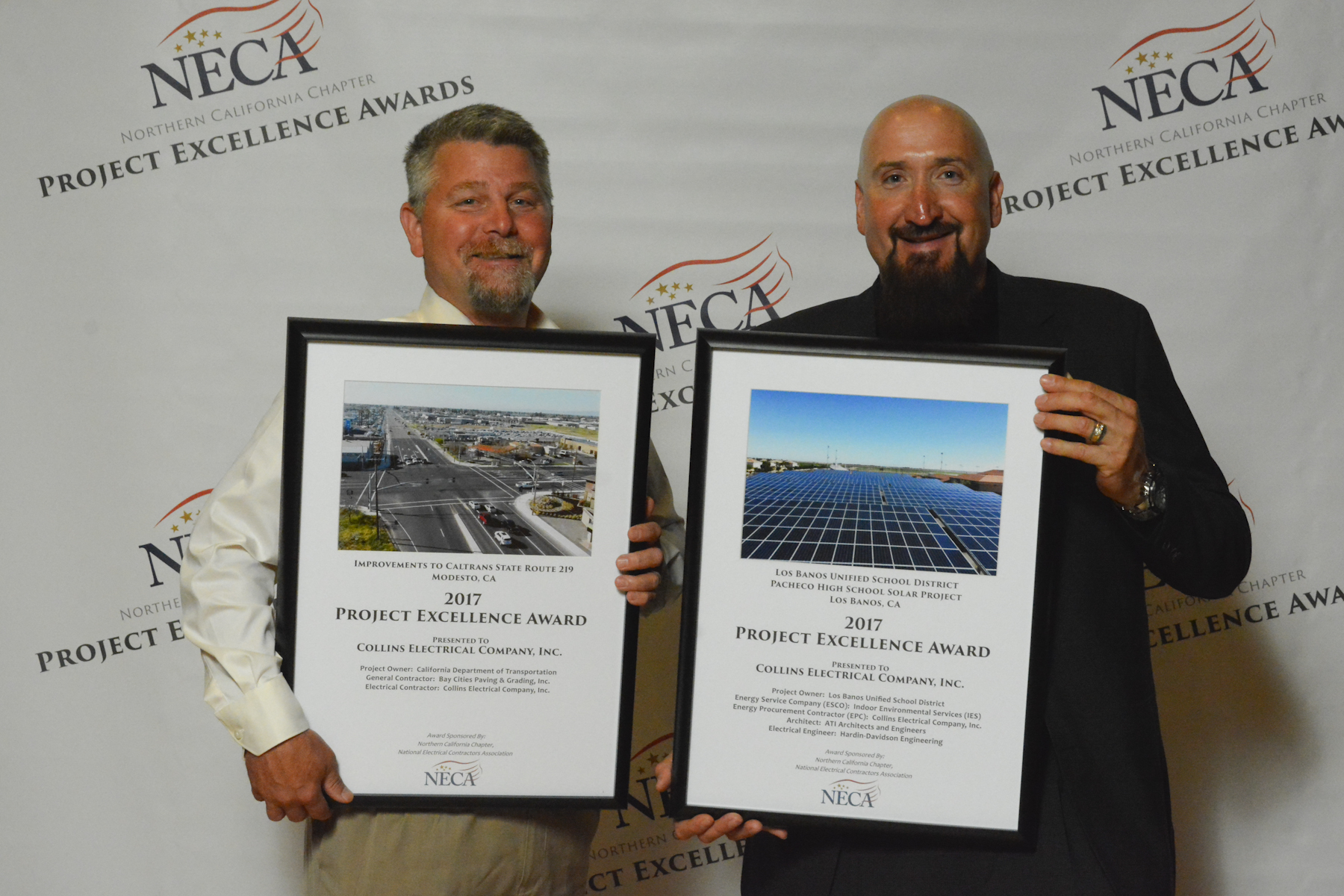 We are so incredibly proud to announce that on September 12, 2017 Collins was awarded not one, but two NECA Project Excellence Awards!
The Northern California NECA branch developed the Project Excellence Award Program, "to recognize excellence in electrical/technology installations from our contractor members responsible for their outstanding achievements. The award competition identifies examples of quality project management and acknowledges innovative projects to help motivate our contractors identify and optimize the use of their strengths." NECA members submit projects for the program, and from there, companies are chosen to be honored with the awards. We are so excited to have two projects recognized with this year's Excellence Awards!
The first project recognized was the Los Banos Unified School District Pacheco High School Solar Project in Los Banos, CA. For this project, Collins team members designed and installed a 458KW DC solar production carport canopy photovoltaic system for the Pacheco High School campus. With the new solar panels, it is expected that the school's energy usage will decrease by 40%!
The second project to be recognized was the work done to Caltrans State Route 219 in Modesto, CA. For this project, Collins made several electrical improvements to Route 210, including the installation of new traffic signals and safety lighting at two existing intersections, one new intersection, and one existing major intersection. Additionally, the Collins team installed area lighting for two school parking lots, furnished, assisted in the installation of overhead changeable message signs, and installed weather stations, traffic count stations, closed circuit TV systems.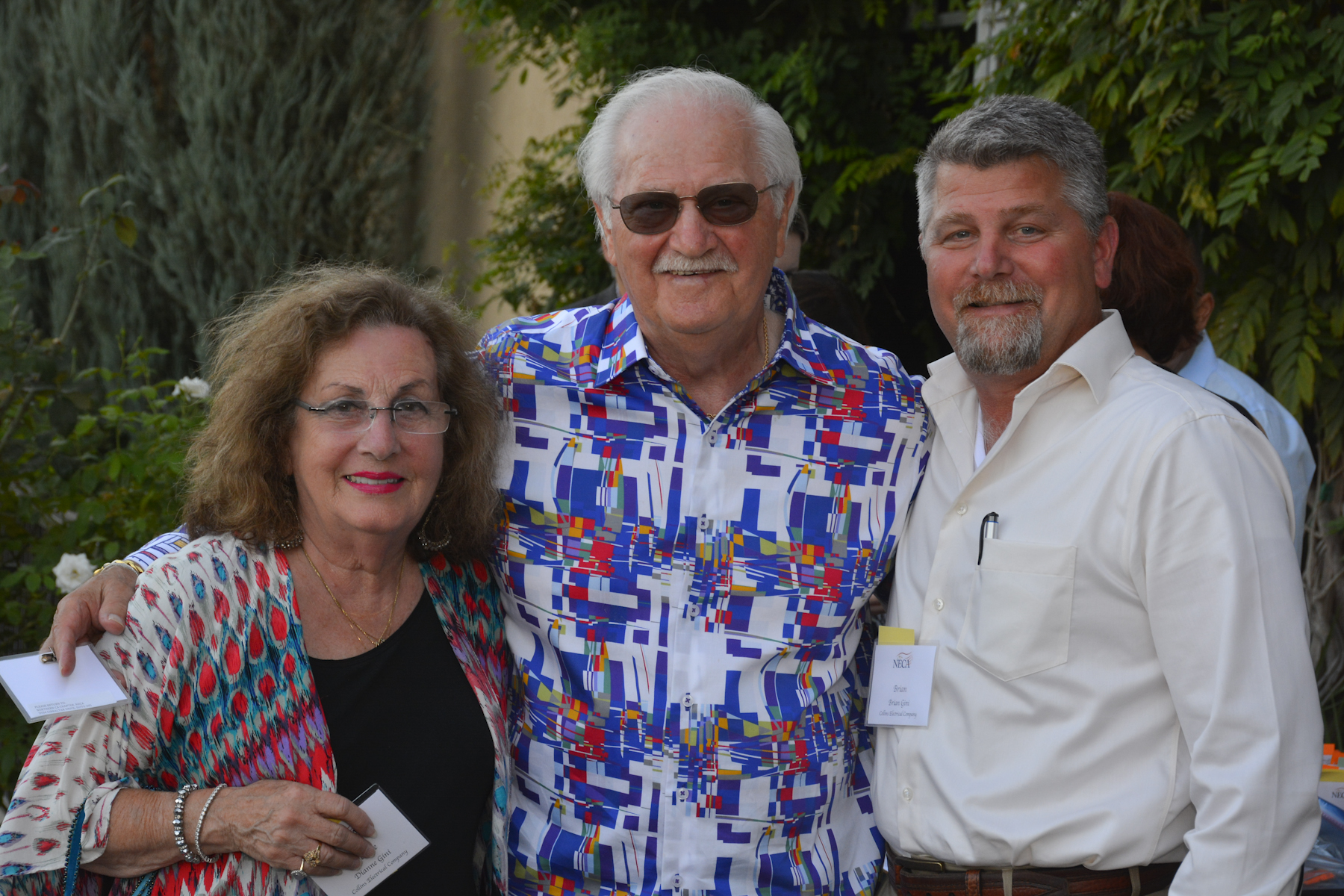 A huge congratulations to the Collins Electric team members. You truly are EXCELLENT.
---
The Krish Prasad and Wen Luu grudge match was held.. and the winner was…
Wen Luu! Congrats, Wen!
It was a super fun night, full of fast cars and friendly competition. Charles Jenkins from IT and Conrad Carlson from CAD/BIM also came through for support!
And what did the winner have to say about the match?
"In short, Krish got spanked! But really it was just fun to get out and feel the cars go fast!"
Uh oh….. We don't think Krish is going to take to that too kindly….
You better stay tuned, there just might be a…..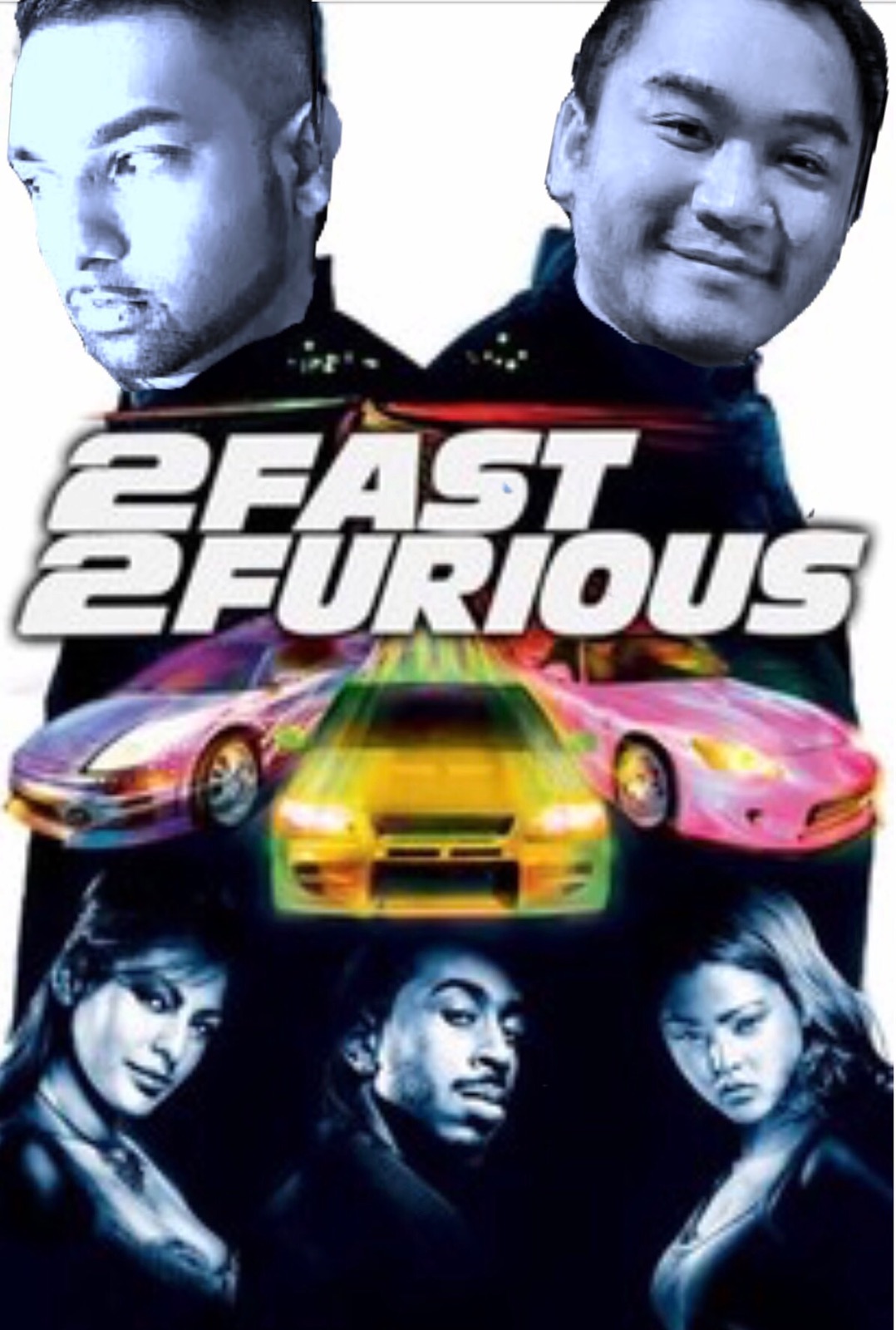 ---
What's New in the Field?
Fiberglass Conduit Installation
Is epoxy the new steel? Fiberglass Conduit might become the new ways of the industry, as it's claiming to be a stronger, lighter weight, non-corrosive alternative, with a better price tag! Brian Dow and his crew installed all of this fiberglass conduit on the Mineral King Bridge at the UC Merced 2020 project. Dow's only complaint? He got a little bit of epoxy on his work boots!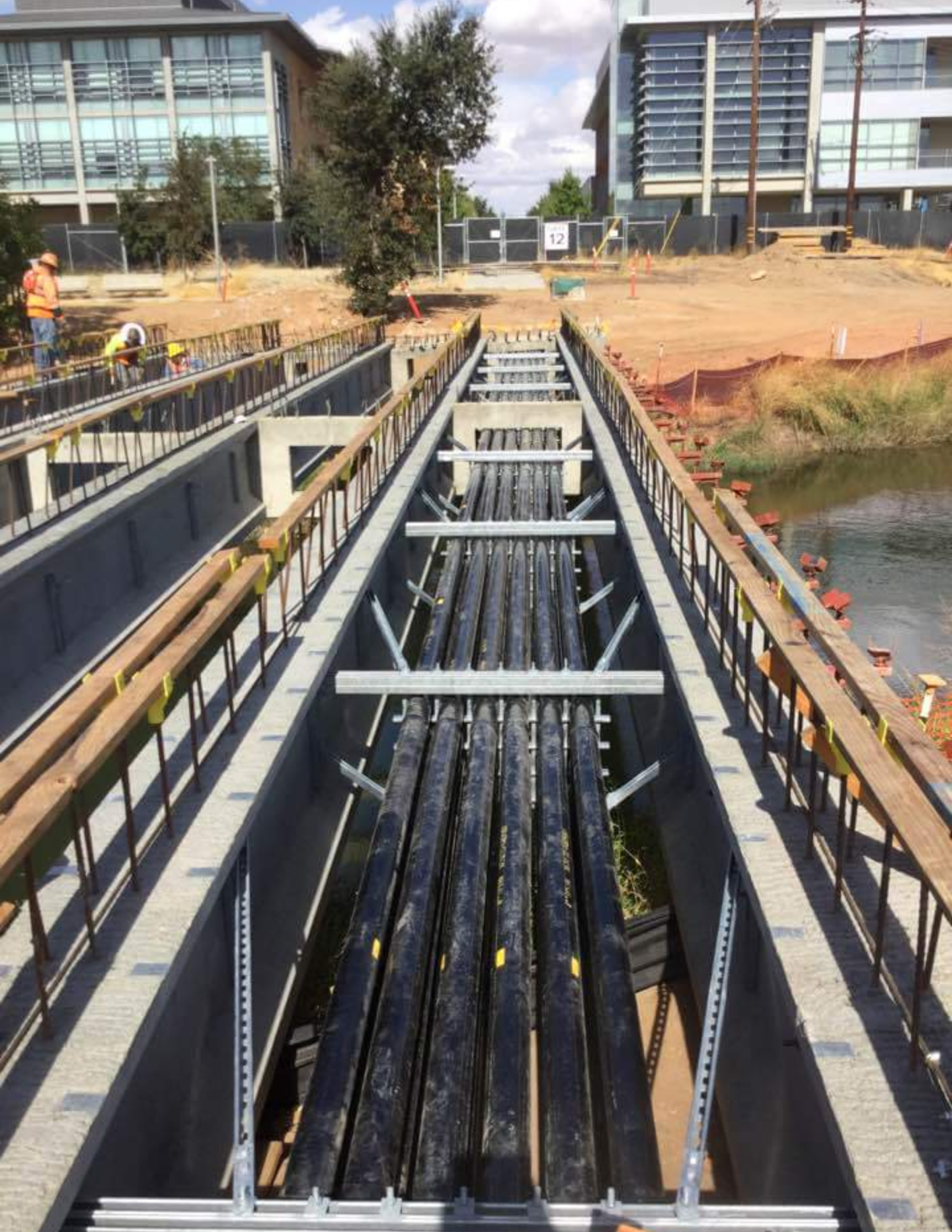 ---
Employee Testimonial on Leadership Training with Amanda King
Approaching a year with the Collins family in November, Joe Baez has learned so much while going through the leadership program, and he can't say enough good things about it! Here's what Joe took away from his time with Amanda King: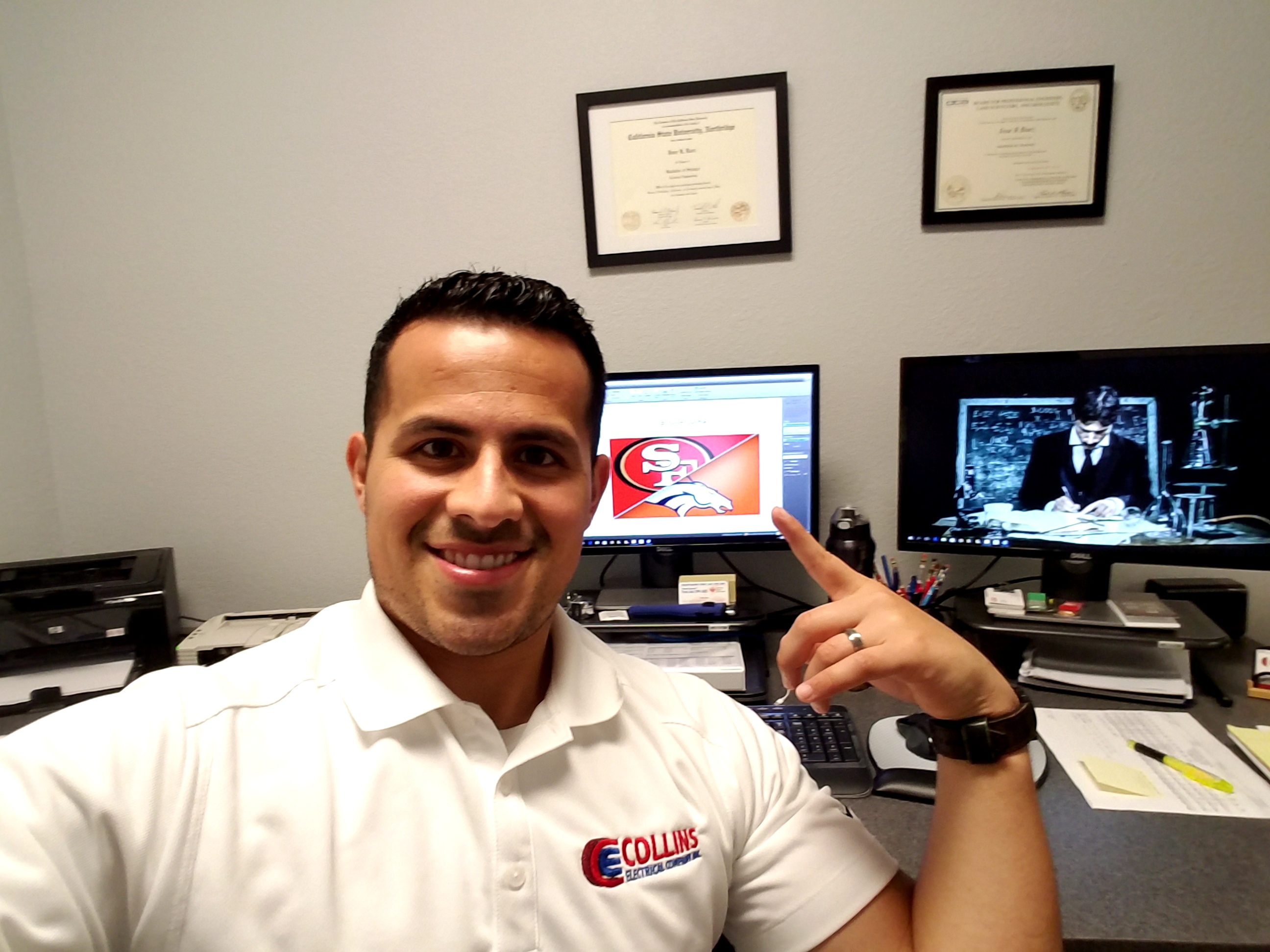 Amanda has taught our team in Dublin new ways to improve our leadership skills. There are many aspects in being a great leader that Amanda shared with our team including being a dynamic communicator, having emotional intelligence and being a problem solver. Dynamic communication is an important part for leaders, simply because they do not have a static audience – especially in the construction industry. The people and the conditions one deals with in this industry are constantly changing; therefore, being able to adapt and communicate to these different situations is crucial. Similarly, being able to identify and manage your own emotions in this industry is extremely important and from the year that I have been a part of this industry, I have noticed that many cannot keep their emotions in check. This creates many problems, so it is imperative that one has the ability to harness emotions and apply them to tasks like problem solving – another part of leadership.  The construction industry will hit you with problems left and right, up and down – every direction! As a leader, you must have the ability to think clearly about the best possible solution for each problem encountered. These are some of the many things Amanda has taught us, or reminded us, about what it takes and means to be a leader. I cannot speak for everyone at our Dublin branch, but these are qualities and habits I adopted and will improve on throughout my career.

-Joe Baez, Project Engineer from Dublin Branch
---
New Hires
Collins is excited to welcome two fabulous new additions to our corporate office, Seabre and Natlie!
SEABRE DILLARD
Seabre joins Collins as the new Accounting Manager! Seabre is a graduate of CSU Stanislaus with a Bachelor of Science, concentration in Accounting, degree. Seabre previously worked as an Accounting Manager for a heavy civil construction company. She is excited to become part of the Collins family and developing her Accounting manager position. Seabre enjoys salsa dancing, stand-up paddle boarding, and participating in mud runs! She says spicy potato soft tacos from Taco Bell are her weakness! (We're right there with you, Seabre.)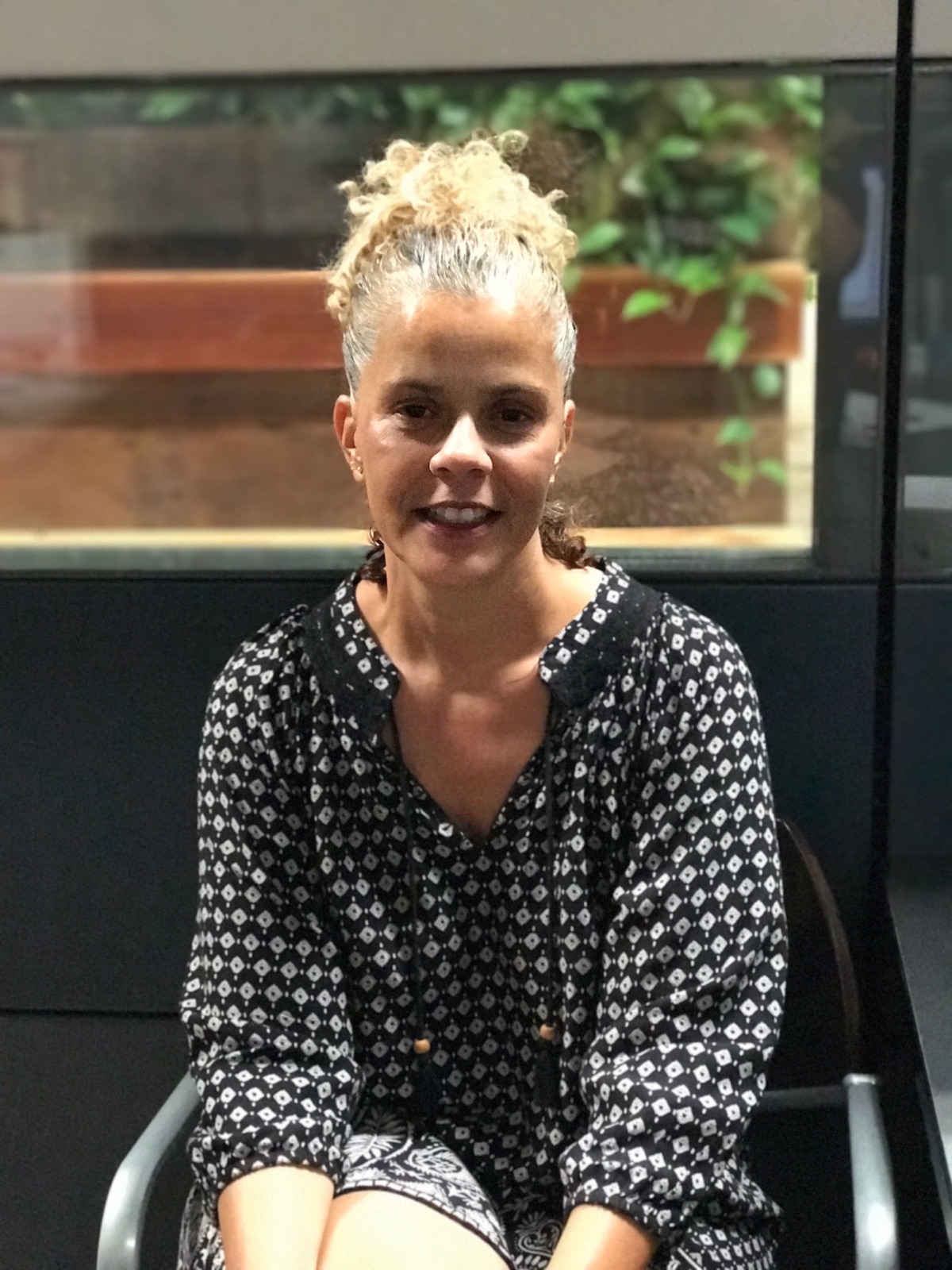 NATLIE APIS
Natlie joins the Collins team as the new Payroll Administrator! She has worked in the electrical field for over 20 years, and is looking forward to working with a great company, having good times with good people, and continuing to prosper! A random fact about Natlie: She's funny… like, super funny. Like, she should be on tour with Dave Chappell. In her spare time, at least.
Welcome aboard, ladies!
---
♢♢♢ Gene's Gems ♢♢♢
Corporate Value of the Week: Reliability
Passion (noun): the quality of being trustworthy or of performing consistently well.
At Collins, we want reliability to be one of our defining qualities.
---
Collins Selfies
Even though we work hard, we play hard too. Every week, we'll show off our most important resource: the Collins Electrical staff.
This week, we introduce to you…
The Sacramento Estimating Team! Lookin' GOOD, guys! Ow!!
This was a selfie that was turned in for a chance to be entered into the raffle drawing for Niners tickets. While they may not have won the tickets, they SURELY won most creative!
Check out all the Collins' Selfies by searching for the hashtag #collinsselfie on Facebook.
Do you have a #collinsselfie to share? Post them to our page using the hashtag #collinsselfie or email Elaine at EAlcones@collinselectric.com.
Make sure to incorporate the Collins Electrical logo in a creative and fun way!