In this issue:
What have the branches been up to?
Branch Pursuits
Who is Mr. Collins?
Collins Cares
Gene's Gems
It's Collins Selfies
---
WHAT HAVE THE BRANCHES BEEN UP TO?
DUBLIN BRANCH:
Pinole Valley High School – Check out the amazing progress in these before and after photos.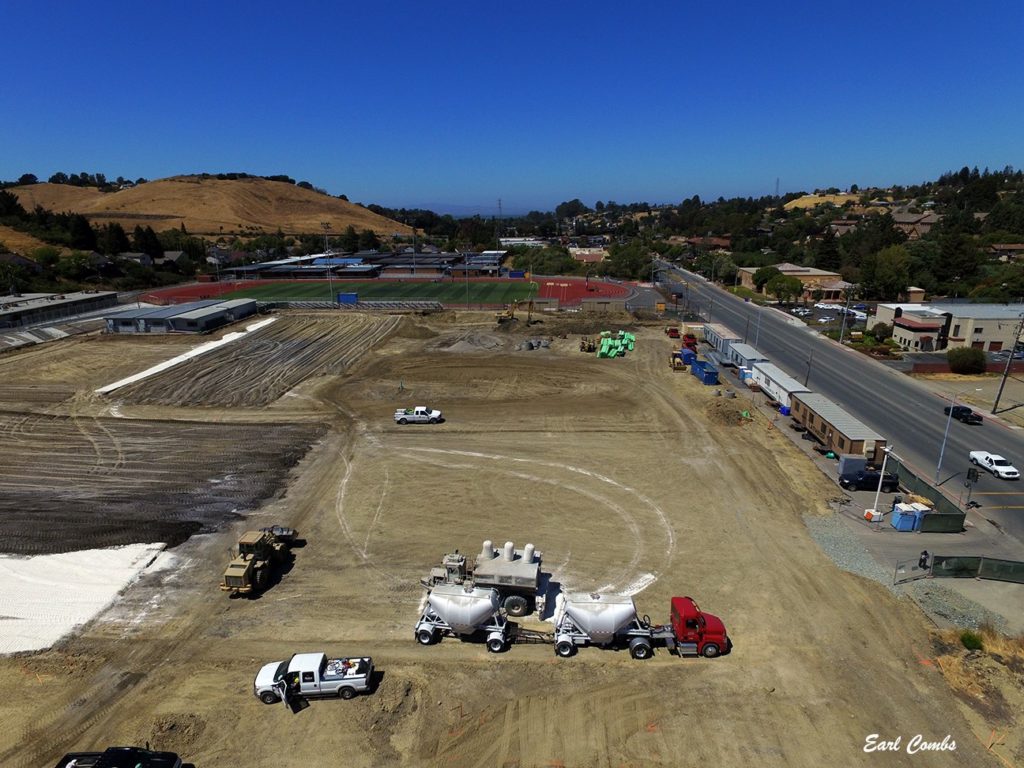 MARINA BRANCH:
Just completed:
Harbor High School athletic fields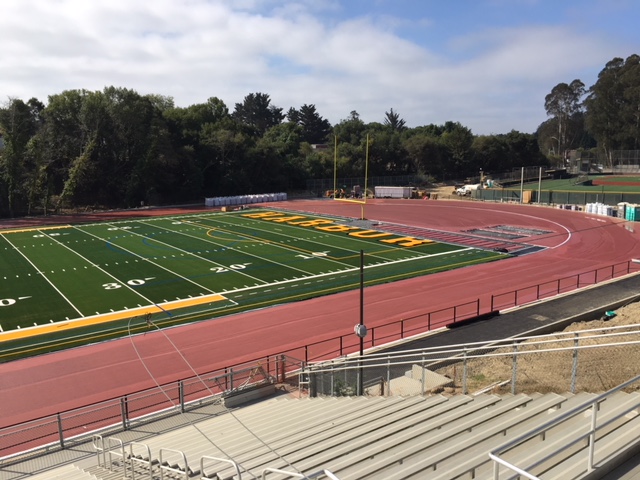 New project: El Gabilan Library
The pad is ready for the start of construction.
SACRAMENTO BRANCH:
Jobs in progress:
CSD Administration Building
Willits Solar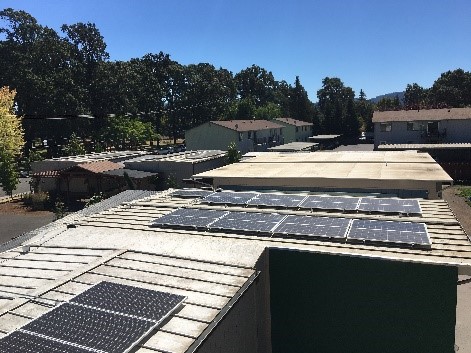 West Covina High School – Solar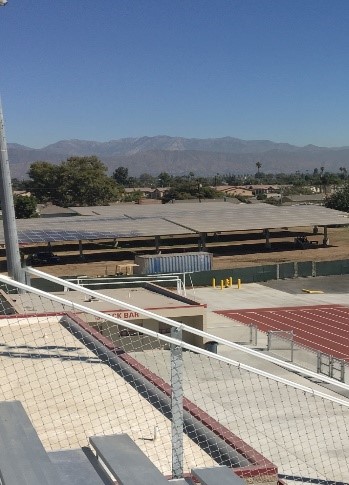 Hard Rock Fire Mountain Hotel and Casino
Cosumnes Community Services District
METRO BRANCH:
Special thanks to NECA for awarding us with the 2018 Project Excellence Award for the FedEx Distribution Center in Tracy, CA. We were honored and grateful to receive this award. This new 500,000 square foot distribution center was a fast track 10 month project that required us to incorporate out of the box thinking for prefabrication assemblies, installation methods and just-in-time deliveries. This project included the installation of a 4,000-amp main switchboard with 24 large branch feeders to material handling conveyor systems, as well as infrastructure for future green technologies, such as bloom fuel cell, wind turbines and solar. Congratulations TEAM!!
FRESNO BRANCH:
Congratulations to Fresno Project Coordinator, Leslie Byrd for receiving this thank you memo from one of our partners from Helix Electric.
Leslie,
It has been great working with you for the past 18 months. We are close to final completion and it's reassuring knowing there are project members like yourself closing this job out. I want to thank you for your perseverance during this tough phase of the project. Working together has showed me that you are an organized and accountable person – traits the construction industry demands. Knowing that this is not your only project you must be a little crazy as well. This project's design engineer and owner expect a lot from the contractors – and we have been successful. Give yourself a pat on the back.
Keep up the great work! I look forward to completing this project with you.
Joshua Diebert
Project Engineer
Helix Electric Inc.
Fresno SESWTF
KAUAI BRANCH??
Just kidding, nice try Daniel Pera (Journeyman, Metro Branch)!
We hope you enjoyed your vacation!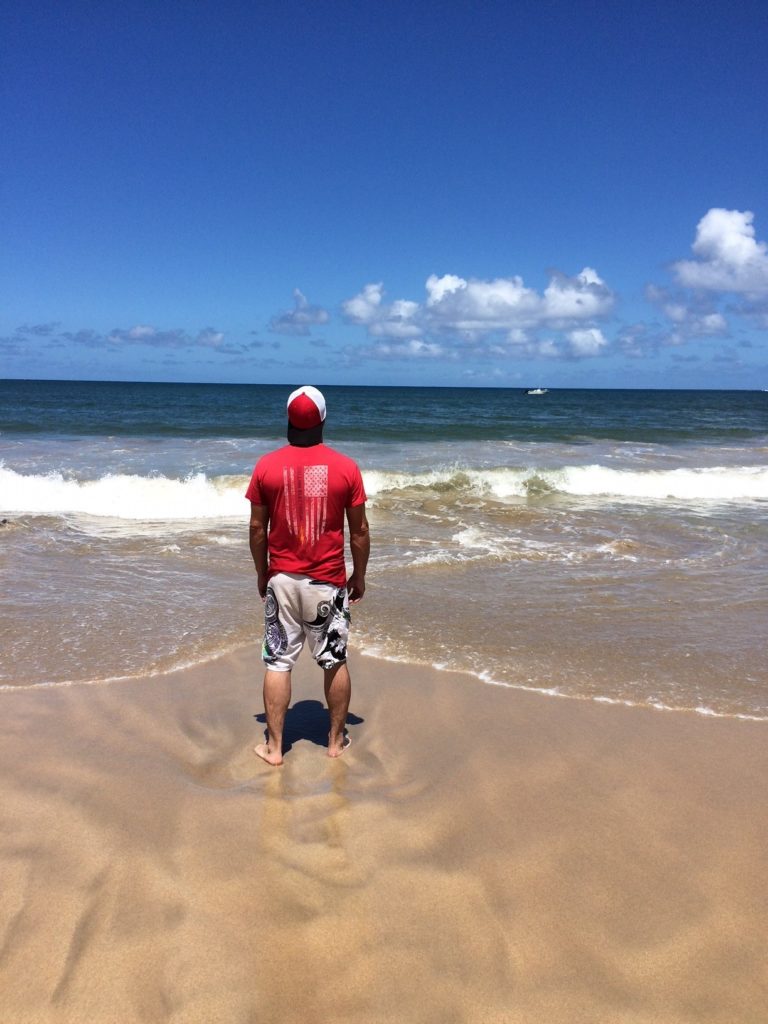 ---
BRANCH PURSUITS
---
WHO IS MR. COLLINS?
A recent genealogy report was conducted by CECI earlier this year that revealed some interesting information. We will be sharing new information about him each week. The picture above is the only family photo the Collins family has of William J. Collins. This family photo shows William (circled) with his parents and six siblings. In 1910, the U.S. Census reported William as a 26 year old, electrician living in San Francisco who worked for wages which indicates he did not own a business at this time.
To be continued…
---
COLLINS CARES!
We are only one week away for the 5K American Heart Association Heart Walk at the University of the Pacific – DeRosa University Center Lawn Area.
September 29, 2018
Check in – 8:00 a.m., Run starts at 9:30 a.m.
. As a reminder if you sign up as a walker, you will receive this year's Heart Walk T-shirt for free.
Our employee campaign has raised $2,275 of our $7,500 goal! Let's all give it one last big push to reach that goal.
Many thanks to our community partners who donated to our business campaign and raised $22,500 for AHA.
Pictured above L-R, Metro Service Manager Justin Barrington, Business Development Manager Eric Horton, Marketing Manager Melissa Flores, Metro Special Projects Manager Chris Zaro  and Metro Sr. Project Manager Wen Luu.
DBIA WESTERN PACIFIC REGION GOLF TOURNAMENT
Metro Sr. Project Manager Wen Luu,  Metro Project Manager Jake Rovig,  Sacramento Renewables Superintendent Joe Ory, and Sacramento Renewables General Manager and V.P. Craig Gini

BLACK OAK CASINO WESTSIDE PAVILION CONCERT SERIES – BOBBY BROWN AND BEL BIV DEVOE
Seabre Dillard, Corporate Accounting Manager and Saundra Kruse, Corporate Front Desk Administrator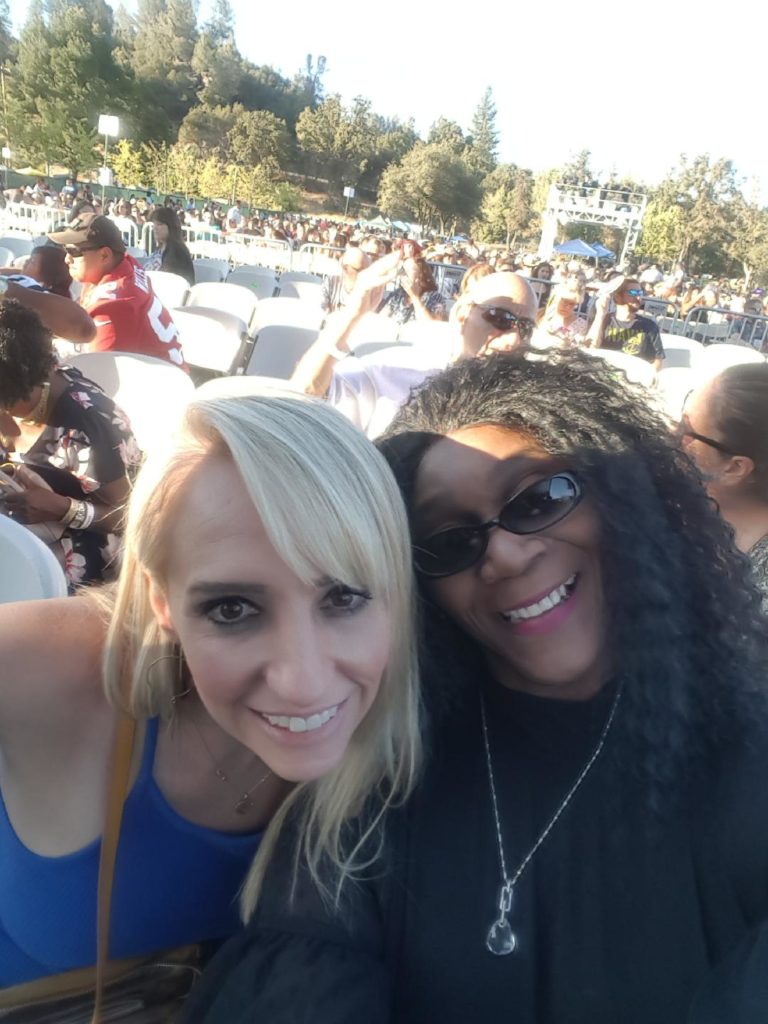 ♢♢♢ GENE'S GEMS ♢♢♢
Core Value of the Week: FAMILY
At Collins, Family is our first core value and one of our owners and employees favorite. We have several family duos who work for the company. Below is one of our father/son duos.
Dublin Foremen, Ryan Kyle & Sean Kyle working on the FDA project in Alameda.
---
COLLINS SELFIES
Even though we work hard, we play hard too. Every week, we like to show off our most important resource: the Collins Electrical TEAM.
This week, we introduce to you…this cute little Sparky! Logan Luu, son of Sr. Project Manager, Wen Luu.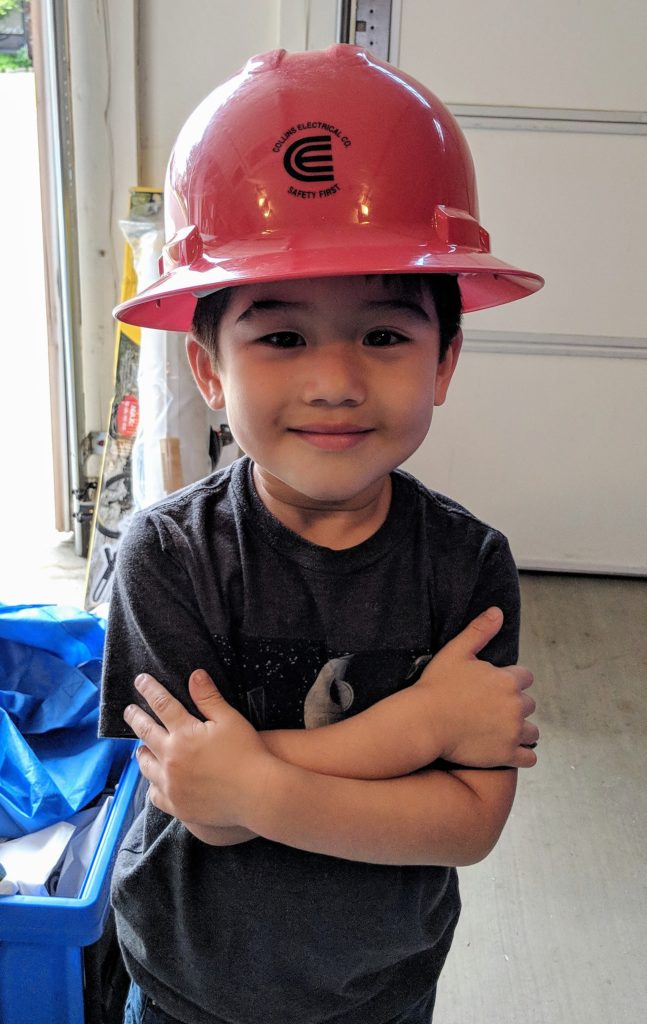 & HR Manager, Susan Rodriguez with husband Luis and their two sons Exavier and Benny. We hope your sons enjoyed their first NFL game.
DON'T FORGET TO SEND IN YOUR SELFIES!
Check out all the Collins' Selfies by searching for the hashtag #collinsselfie on Facebook or Instagram.
Do you have a #collinsselfie to share? Post them to our Facebook page using the hashtag #collinsselfie
or email Melissa at MFlores@collinselectric.com
Make sure to incorporate the Collins Electrical logo in a creative and fun way!
FOLLOW US ON FACEBOOK @ COLLINS ELECTRICAL COMPANY, INC. & INSTAGRAM @ COLLINS.ELECTRICAL