In this issue:
Heart Walk
Collins Gives Back
Connect With Us!
Solar Eclipse!
Wellness
What Have the Branches Been up to Lately?
Employee Testimonials: Dan Pera
Gene's Gems
It's Collins' Selfies

---
Heart Walk 2017

The Heart Walk will be held on September 30, 2017. The UoP Expo opens at 8AM and the walk begins at 9:30AM. We will have a booth with lots of healthy snacks and fun activities for a chance to win some awesome prizes! Bring your friends, family, and even your dog! There's still time to participate or donate to help us reach our of $5,000 and help fight heart disease! 
Contact Vanessa Navarro or Susan Rodriguez for registration.
---
Collins Gives Back
Here at Collins, we strive to stay connected with our community and continually aid in its improvement. Last Tuesday, Ryan Sarna of Nor-Cal NECA and our own Brian Gini met with Jake of Modesto Gospel Mission to donate $5,000 toward the Mission's cause of caring for the underprivileged in Modesto.
Each year, Nor-Cal NECA holds a golf tournament at Ruby Hills in Pleasanton and the proceeds are donated to hand picked non-profits in each of Nor-Cal NECA's regions. As for why Modesto Gospel Mission was chosen for this year's donation, Brian recollects a touching experience he had with the Mission a few years back.
"One rainy February 2012 evening I was backing out of my driveway and almost ran over a middle aged lady who was drenched and soaked to the bone. She was shivering and could hardly talk because of the cold and I had no idea how to help her. I got her into my car, out of the rain, and drove her to the Modesto Gospel Mission in Modesto. When I rang the doorbell at the Women and Children's section, I explained the story to the female attendant and she went back inside and came out with two other ladies who had a warm blanket and umbrella and brought this lady inside. I asked how they would take care of her and they said they would get her showered, fresh clothes, a warm meal and she can stay for a few days in a clean bed.
I was very impressed and relieved to know there are groups available to help the down trodden and had asked NECA to direct contributions to this facility. The men's section has (on average) 100 men sleeping and eating each night and the women's and children's section has approximately 40. There is daycare and after-school tutoring for the children as well, and all funding is private without any governmental resources. Their annual operating budget for 2016 was $2.2 million. Ryan and I were very happy to deliver this check."
---
Connect With Us!
Collins is now on Instagram and Twitter!
Follow us to stay up to date and even possibly see yourself get featured!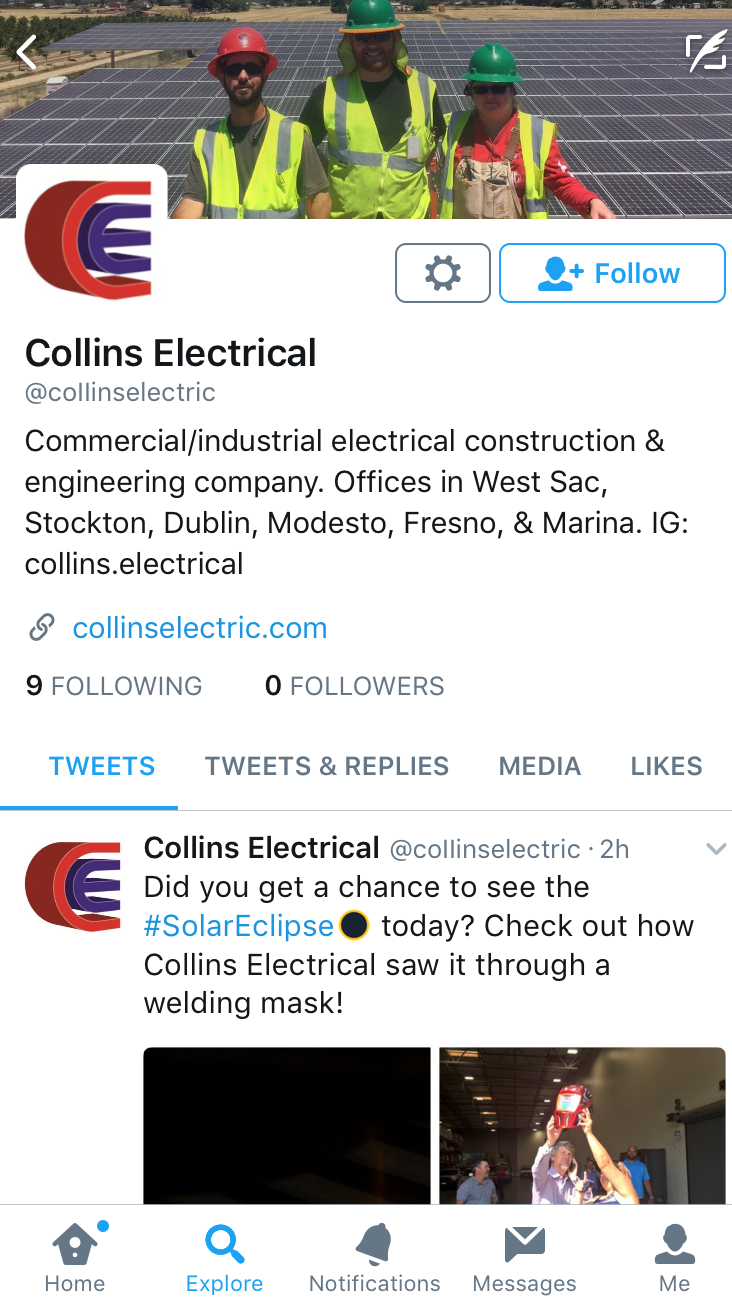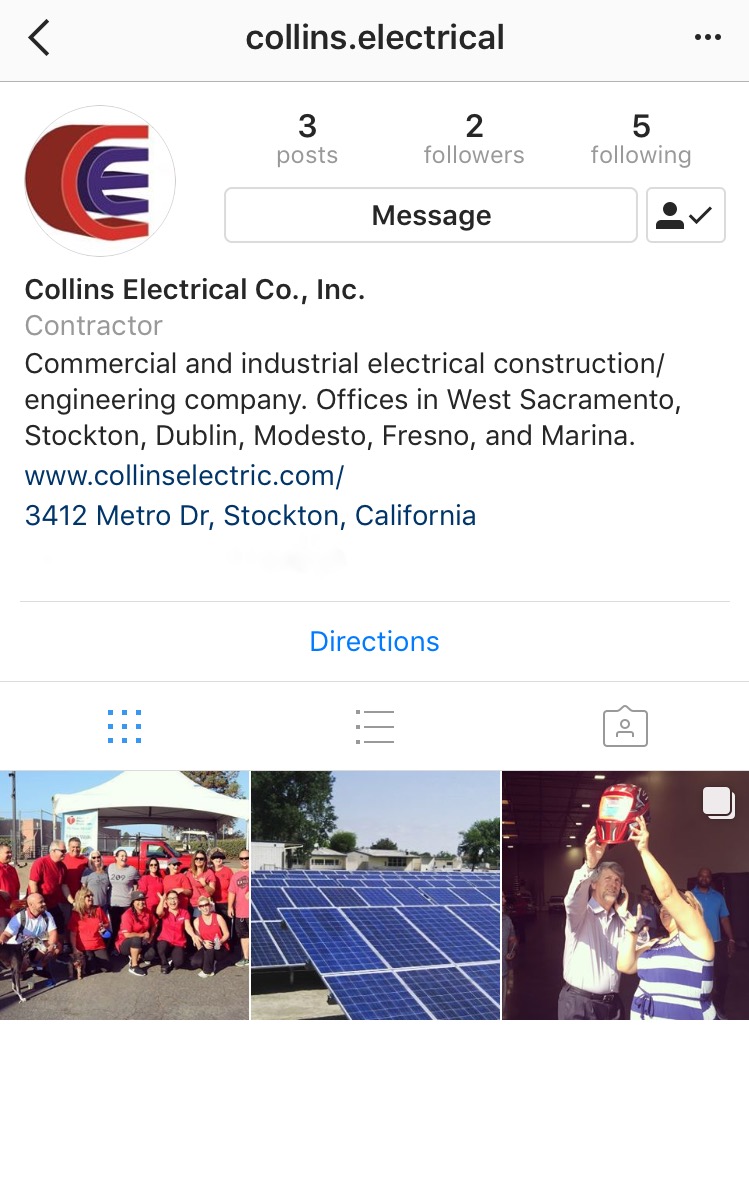 ---
Solar Eclipse!
In case you missed it: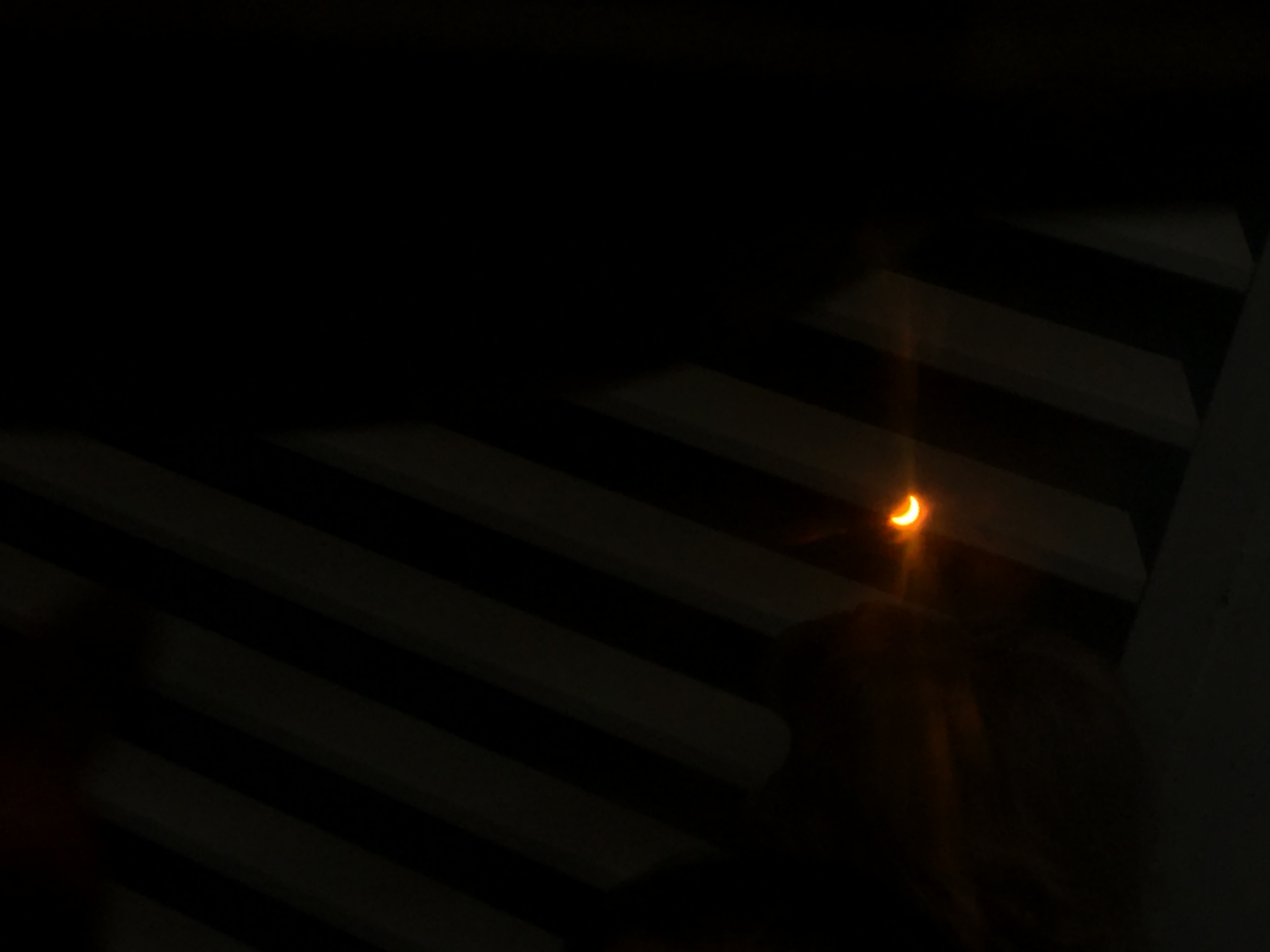 Kevin, Araceli, Craig, and Josh checking out the amazing solar eclipse through welding masks and protective goggles. 
---

Balancing work and wellness isn't always easy. Here are a few ways that you can improve your wellness at work:
Click HERE for recipes of healthy, easy-to-make lunches to bring to work!


---
What Have the Branches Been up to Lately?
Greetings from Dublin!
Last week, they attended a Giants vs. Cubs Game for a team building event!
Giants beat the Chicago Cubs 6-3.
Greetings from Fresno!
Pictured below, we have the "Three Amigas" or as Dave calls them, the "Trouble Makers": Haley Crouse, Leslie Byrd, Melanee Euless. Here, the "Three Amigas" and Nathaniel Samuelsen are assisting with dismantling and prepping 5 tier carts for project Cougar Commodity. 
---
Employee Testimonials
Dan Pera

"Leadership training class gives me a great chance to catch up with and relate to the other foremen in our branch. Our first fifteen minutes of class we go around the room and all say what job site we are working on and discuss how it's going, what the issues are and overall satisfaction with the general, trades and job in general. It is always refreshing to hear what others are going through or have gone through what I go through everyday on the job. The frustrations, the highlights and the satisfaction of completing a job well and the suggestions that come from other foremen on how to deal with and get through it in good fashion is helpful.

Our discussion is then led into a character building session by Amanda who allows us to be us where we are while in discussion, and be real about how we feel. It helps us to develop other ways besides anger or frustration to deal with issues.

During classes whether I know the material or not, or are aware of the concept or not, I always feel as though it is a good reminder or a new and practical way to help me grow and challenge myself to be a better leader and teacher for my crew.

Another thing, I think these classes highlight not only the ability and necessity of my growth and character as a human being, but also shows me how and why I should extend that same option to my crew, the other trades and generals on our sites. To look for and to allow them and myself to grow by using tools like stepping back and thinking before I respond, not letting anger dictate my response shows them I am working on being a bigger person, and that I push the standard up on the job just by being. People see these tools being used and respond to them well. So even when I am being talked down to or disapproved of, when I step back and relate to the person in an emotional, understanding way, we both come out of it either in or closer to a positive interaction and it changes the way the job flows all because of the positive influence instead of negative influence.

In short, the class highlights and brings out the honor and dignity we can extend to others by being the leaders that our company wants and believes we can be. I'm not saying it's not hard and I don't fail at it, I'm just saying that these classes keep me thinking about the concepts and keep me extending simple kindness to others as I approach my days and helps me to think it through before I leap and try to do unto others as I'd like it done to me. Ok, a little long winded, but that's what I get from Amanda's classes. Thanks Collins for letting me participate and for caring enough to try and give me tools. And thank you Amanda for taking the time to relate to us."

– Dan Pera, Metro Foreman

   
---
♢♢♢ Gene's Gems ♢♢♢
Corporate Value of the Week: Loyalty
Loyalty (noun): the quality of being loyal to someone or something; a strong feeling of support or allegiance.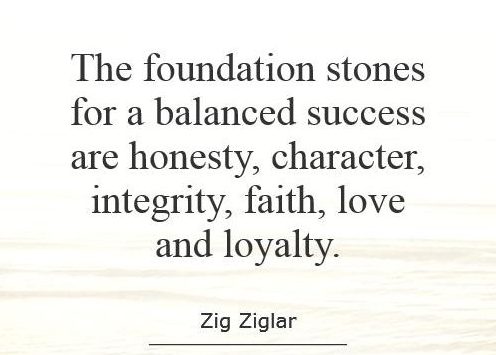 ---
Collins Selfies
Even though we work hard, we play hard too. Every week, we'll show off our most important resource: the Collins Electrical staff.
This week, we introduce to you…
        Angela Bennett and Jack Sanouvong, showing off their Collins gear!
Check out all the Collins' Selfies by searching for the hashtag #collinsselfie on Facebook.
Do you have a #collinsselfie to share? Post them to our page using the hashtag #collinsselfie or email Elaine at EAlcones@collinselectric.com.
Make sure to incorporate the Collins Electrical logo in a creative and fun way!