In this issue:
What have the branches been up to?
Gene's Gems
It's Collins Selfies

---
WHAT HAVE THE BRANCHES BEEN UP TO?
CORPORATE & METRO BRANCH:
It's been a busy week at the Corporate/Metro branch.
2018 American Heart Association Heart Walk Kick-Off Luncheon
Click here to donate or sign up as a walker
Metro Branch Meeting
Vice-President and Metro Branch Manager Brian Gini lead an informative meeting that included an update regarding Safety, Leadership Training, Employee Development Program, Future Projects, Current Projects & Marketing.
Congratulations to Senior Project Manager Tammy Tanis and Foreman Alan Barsi for 25 years and 20 years of continuous dedicated service, respectively.
Collins Family Night at the Modesto Nuts Baseball Game
FRESNO BRANCH:
Look in next week's Sparky's for a BIG announcement!!
---
♢♢♢ GENE'S GEMS ♢♢♢
Core Value of the Week: INTEGRITY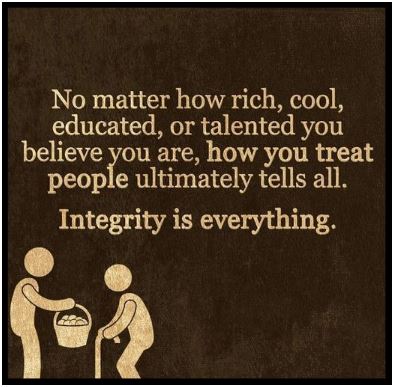 ---
COLLINS SELFIES
Even though we work hard, we play hard too. Every week, we like to show off our most important resource: the Collins Electrical TEAM.
This week, we introduce to you… Sacramento Branch employees, Estimating Manager Henry Ales III (the one taking the selfie), Superintendent Steve Larsen (in the hat) and Preconstruction Senior Project Manager Jabin McDonald. They had a great time this past weekend taking a motorcycle ride through the mountains.
DON'T FORGET TO SEND IN YOUR SELFIES!
Check out all the Collins' Selfies by searching for the hashtag #collinsselfie on Facebook or Instagram.
Do you have a #collinsselfie to share? Post them to our Facebook page using the hashtag #collinsselfie
or email Melissa at MFlores@collinselectric.com
Make sure to incorporate the Collins Electrical logo in a creative and fun way!
FOLLOW US ON FACEBOOK @ COLLINS ELECTRICAL COMPANY, INC. & INSTAGRAM @ COLLINS.ELECTRICAL