In this issue:
What have the branches been up to?
Baby Announcement
Safety Notice
Volunteer Opportunity
Gene's Gems
It's Collins Selfies

---
WHAT HAVE THE BRANCHES BEEN UP TO?
SACRAMENTO BRANCH:
Just completed: San Juan USD- Bella Vista High School
Jobs in progress:
CSD Administration Building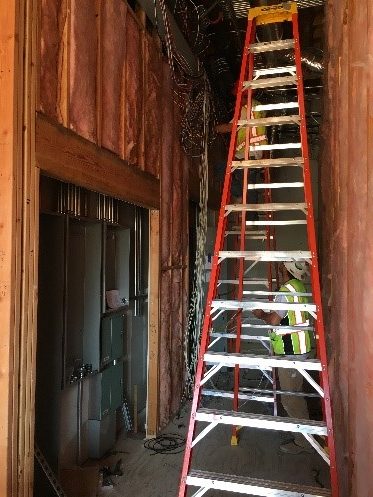 Children's Surgery Replacement
Mountain Oaks School – Solar
Hard Rock Fire Mountain Hotel and Casino
DUBLIN BRANCH:
In Progress: FDA Building, Alameda, CA
General Foreman, Sean Kyle and his crew have been working hard. The Foremen on this job provided a delicious and well-deserved lunch for their crew for doing such a great job.
METRO BRANCH:
Last month, Turner Safety provided training to 16 Collins employees from IBEW 684 and 595E. Each employee completed the training that day and received certification as a rigger.
---
BABY ANNOUCEMENT!

---
SAFETY NOTICE
Koehler-Bright Star Recalls Flashlights Due to Explosion Hazard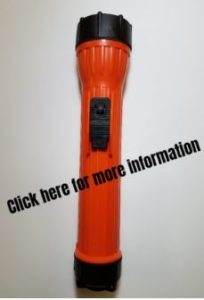 ---
VOLUNTEER OPPORTUNITY
For those of you who are passionate about fishing and helping children with special needs this non-profit is a perfect fit. There are two events coming up on September 8, 2018; one at Bethel Island and the other at New Melones Lake. They are looking for boaters and shore volunteers.
Click here for more information
---
♢♢♢ GENE'S GEMS ♢♢♢
Core Value of the Week: LOYALTY
---
COLLINS SELFIES
Even though we work hard, we play hard too. Every week, we like to show off our most important resource: the Collins Electrical TEAM.
This week, we introduce to you… Administrative Assistant, Elaine Alcones from our Metro Branch and Ticker from the American Heart Association.
Save the Date – September 29, 2018 for the American Heart Walk at the University of the Pacific.
Click the button below to sign up as a walker or to donate to the cause.
We will be sending out more information about the Heart Walk soon!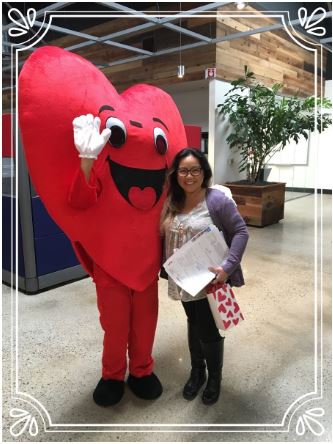 DON'T FORGET TO SEND IN YOUR SELFIES!
Check out all the Collins' Selfies by searching for the hashtag #collinsselfie on Facebook or Instagram.
Do you have a #collinsselfie to share? Post them to our Facebook page using the hashtag #collinsselfie
or email Melissa at MFlores@collinselectric.com
Make sure to incorporate the Collins Electrical logo in a creative and fun way!
FOLLOW US ON FACEBOOK @ COLLINS ELECTRICAL COMPANY, INC. & INSTAGRAM @ COLLINS.ELECTRICAL