In this issue:
What have the branches been up to?
Safety First
Safety Scoreboard
Gene's Gems
It's Collins Selfies
---
---
WHAT HAVE THE BRANCHES BEEN UP TO?
DUBLIN BRANCH:
Pinole Valley High School – Pinole, CA
General Foreman: Larry Nelson
Estimated completion:
Below are some recent progress photos from the Pinole Valley High School Campus. The 240,000 square foot campus will provide over 1,600 students and teachers a new state of the art high school. The design goal was 100% student engagement; the design employs spaces that will motivate students, encourage collaboration, and energize learning. In the heart of the main academic building there is a large three-story open forum with built-in seats, display niches, WIFI, projector screen, and sound and lighting systems to enhance activities such as students' clubs meetings, informal gatherings and studies, and science fair. The space also serves as shelter during inclement weather. Smaller open spaces with natural daylight are provided as an extension to the classrooms at each end of the building for small group work or project display.The design also features a 600-seat performance theater and a 2,000 seat gymnasium capable of after-hours joint-use that can be directly accessed by the community without impacting the school campus. Final cost of the campus is estimated to be $230 million!
You can view a fly-around video of the amazing campus below. After watching this video you will want to go back to high school or at least send your kids here.
MARINA BRANCH:
In progress: Monterey County Jail
Foreman: Hector Camacho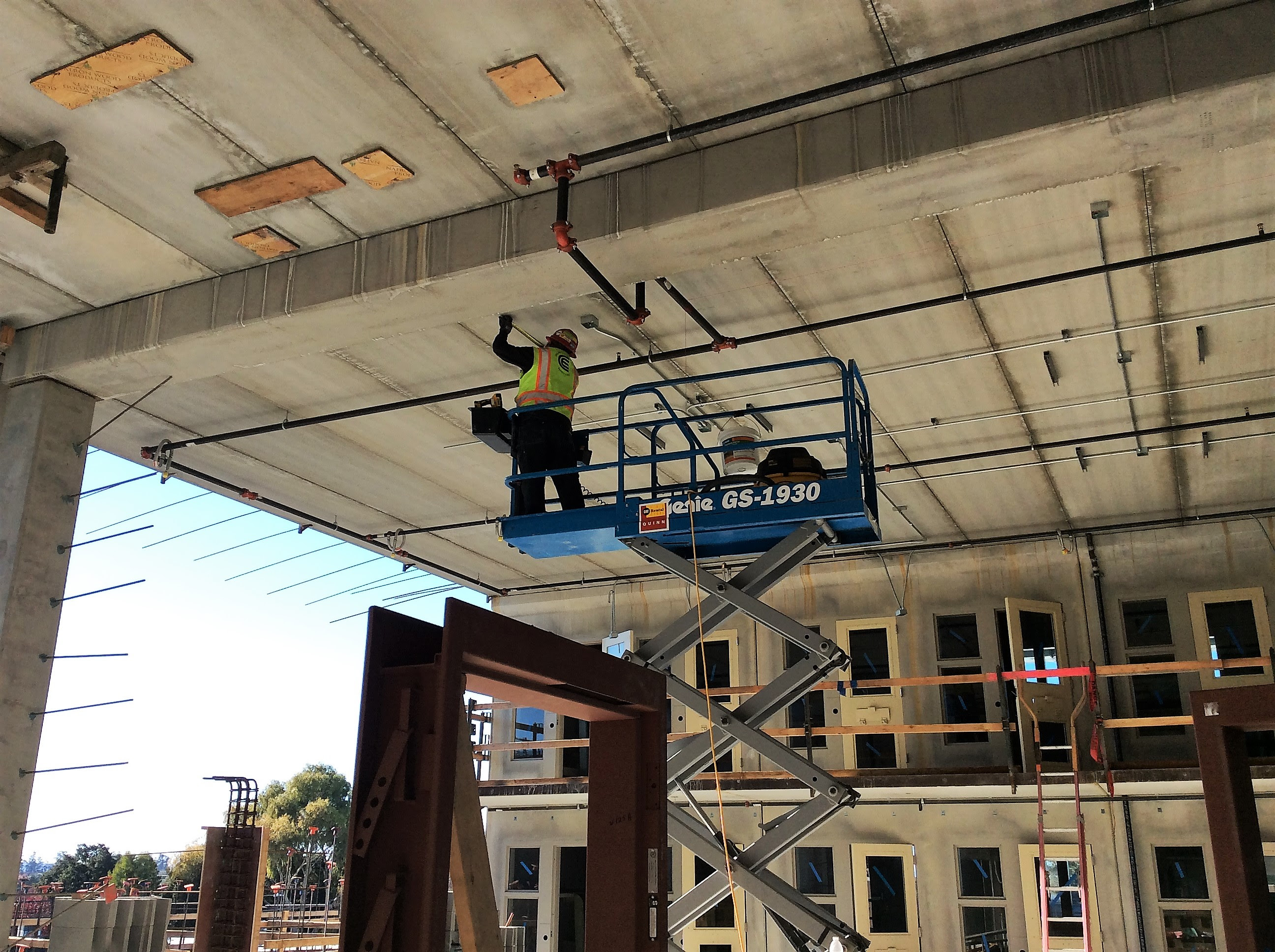 Salinas Police Department
Foreman: Juan Vargas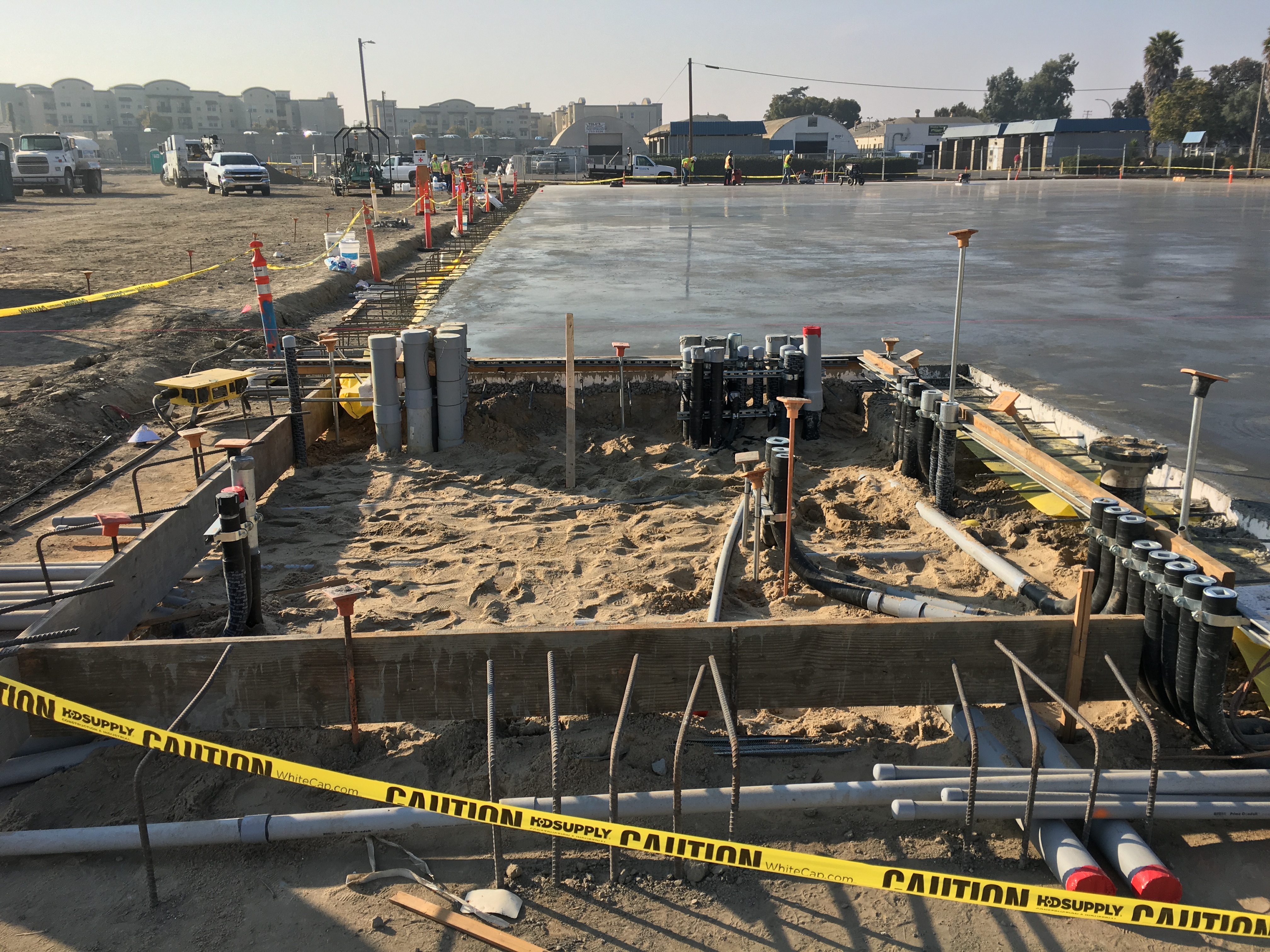 ---
SAFETY FIRST
Click the photo below to log into the CAP store and check out our new Safety Apparel section. Don't forget to spend your COLLINS CASH!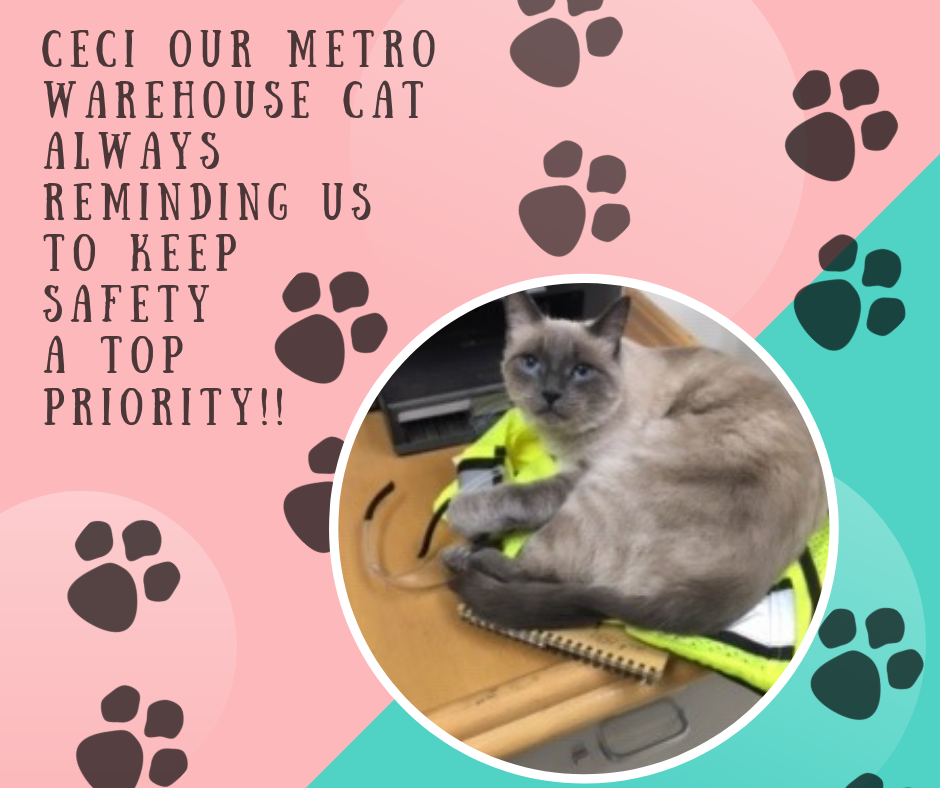 ---
SAFETY SCOREBOARD
Per OSHA, the term incident rates means the number of injuries and illnesses, or lost workdays, per 100 full-time workers. Here are our year to date stats for 2018.
Thank you to everyone's full cooperation and support in always working with "safety first" in mind and of course, endless thanks to our safety team for their dedication and hard work!
---
♢♢♢ GENE'S GEMS ♢♢♢
Core Value of the Week: PASSIONATE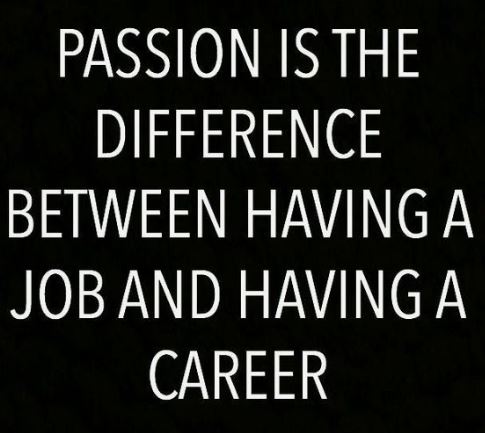 ---
COLLINS SELFIES
Even though we work hard, we play hard too.
Every week, we like to show off our most important resource: the Collins Electrical Company, Inc. TEAM.
This week, we introduce to you… General Foreman Larry Nelson and his daughter Bailey (9). Bailey was recently on winter break and wanted to take that time to bring daddy lunch and see his cool job site.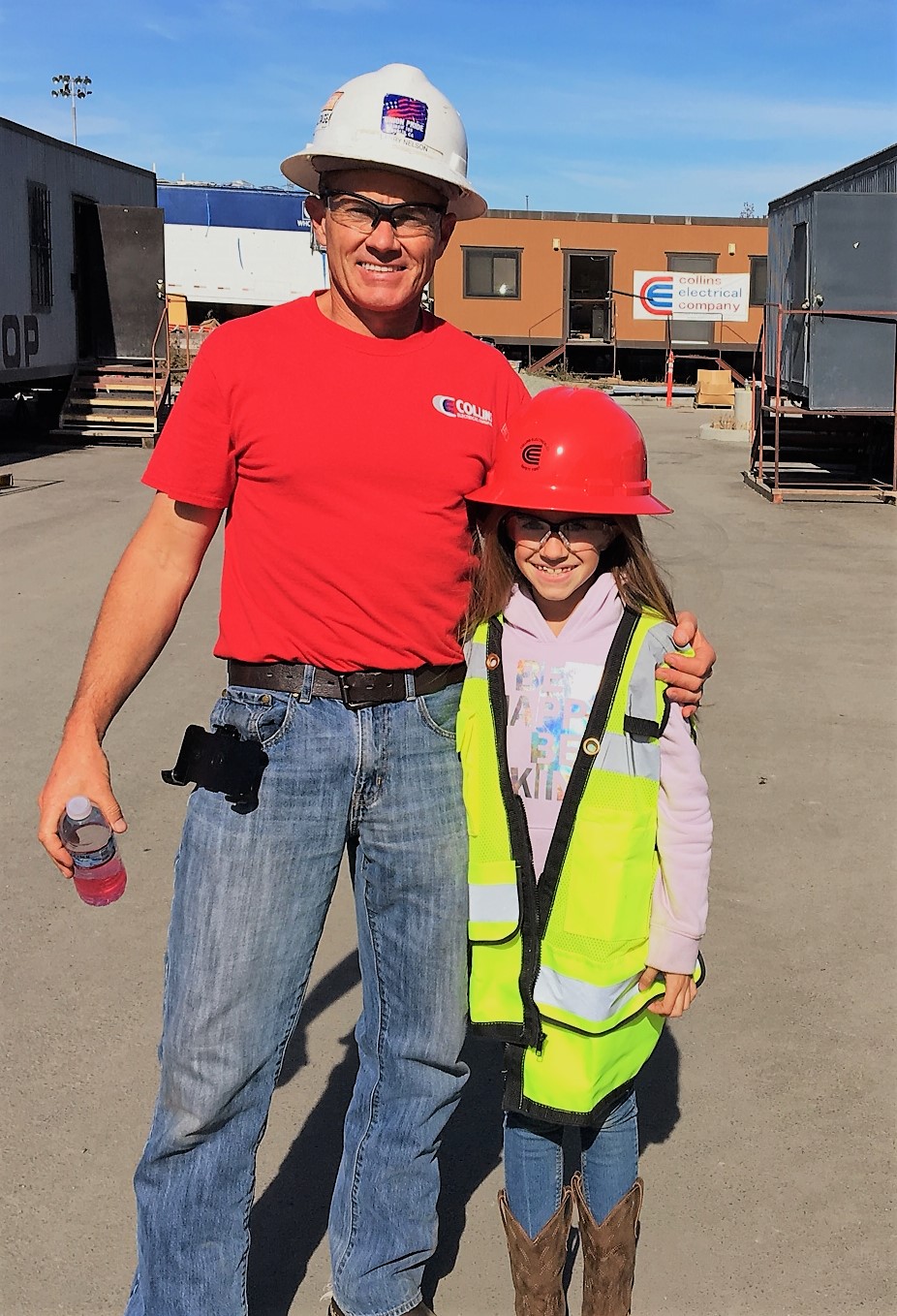 DON'T FORGET TO SEND IN YOUR SELFIES!
Check out all the Collins' Selfies by searching for the hashtag #collinsselfie on Facebook or Instagram.
Do you have a #collinsselfie to share? Post them to our Facebook page using the hashtag #collinsselfie
or email Melissa at MFlores@collinselectric.com
Make sure to incorporate the Collins Electrical logo in a creative and fun way!
FOLLOW US ON FACEBOOK @ COLLINS ELECTRICAL COMPANY, INC. & INSTAGRAM @ COLLINS.ELECTRICAL