In this issue:
New Hire at Corporate
What have the branches been up to?
Gene's Gems
It's Collins Selfies

---
NEW HIRE AT CORPORATE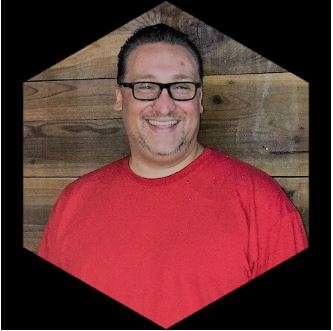 Paul Anastasi joined Corporate this month as the new Safety Coordinator. Paul brings over 20 years of management, customer service & team leading experience to Collins. He is a proud single dad to Anthony (21), Raymond (19) and Angelina (19). Originally from Southern California, Paul and his family now live in Tracy. Paul is a huge car buff and enjoys building tuner cars with his kids. His other hobbies include fishing & off-roading.
Paul's words to live by: "Doing what is right isn't always what is easy."
Welcome to the Collins Family, Paul!
---
WHAT HAVE THE BRANCHES BEEN UP TO?
CORPORATE/METRO BRANCH:
Annual NECA Member Event – Battle of the Bay- A's vs. Giant's
Several Collins employees and their families had a great time this past weekend at the annual Bay Bridge Series tailgate barbecue & baseball game between the Oakland A's & San Francisco Giants. A combination of two-hundred and fifty NECA members gathered for a tasty BBQ catered by Famous Dave's. Fans witnessed an exciting game this year, with the A's earning victory in the 11th inning to win 4-3. The sellout crowd (56,310) was the largest attendance in the A's Coliseum history.
COMPLETED PROJECT – HAGGIN MUSEUM
Foreman, Jeff Reider worked on this project for eleven months and most of the time alone but sometimes needed an extra hand. Some of the CECI employees who came out to help were: Brannon Monaco (JW),Julio Razo (CW),David Ellsworth (A), Ken Gosselin (JW) & Curtis Poorman (CW). We can't forget about Aaron Walsh (PM) & Chris Riley (GS) and all the others behind the scenes at CECI that made this project possible.
The project consisted of a complete overhaul of their lighting system. We replaced the old lights with new LED lights and a state of the art lighting control network that allows them to operate the lights from an iPad.
When all the lights were hung in place the lighting designer, Kelly Roberson, came out and Jeff was able to help her aim and focus the lights on the art work to a specific light level through the new dimmer panels that we had installed.
Great work Jeff!! If you have not been to the Haggin Museum lately please plan a trip to see this beautiful art in a new light!

DUBLIN BRANCH:
The first concrete slab pour at 1100 Clay Street in Oakland. This project is going to be a 16 story high-rise apartment complex.

---
♢♢♢ GENE'S GEMS ♢♢♢
Core Value of the Week: FAMILY
---
COLLINS SELFIES
Even though we work hard, we play hard too. Every week, we like to show off our most important resource: the Collins Electrical staff.
This week, we introduce to you…
Seabre Dillard, Accounting Manager Susan Rodriguez, HR Manager & Leticia Parises, Controller at last week's first ever IBEW Joint Management and Labor Industry Advancement Forum.
DON'T FORGET TO SEND IN YOUR SELFIES!
Check out all the Collins' Selfies by searching for the hashtag #collinsselfie on Facebook.
Do you have a #collinsselfie to share? Post them to our Facebook page using the hashtag #collinsselfie
or email Melissa at MFlores@collinselectric.com
Make sure to incorporate the Collins Electrical logo in a creative and fun way!
FOLLOW US ON FACEBOOK @ COLLINS ELECTRICAL COMPANY, INC. & INSTAGRAM @ COLLINS.ELECTRICAL