In this issue:
New Hires
Staff Promotions
What Have the Branches Been up to?
Branch Pursuits
Safety Scoreboard
Gene's Gems
Team Building
It's Collins Selfies

---
NEW HIRES!

Krystal Lizama joined the Sacramento Branch as their new Front Desk Administrator on March 19, 2018. Her work experience includes 12 plus years of customer service. One of her favorite jobs was working at a senior care facility. Krystal is the mother of three girls and one boy all under the age of 8. Her hobbies include going to the races, hot rods, working out and being outdoors by the ocean.
WELCOME ABOARD KRYSTAL!!
---
---
STAFF PROMOTIONS!

Dante Rosellini has accepted the position of Safety Administrator in our Corporate Safety Department effective 04/02/18. Dante will be responsible for providing clerical and administrative support to the Safety Director, Field Safety Coordinators and Field Foreman. Dante joined CECI in October of 2017 and prior to accepting this position, Dante served as the Front Desk Administrator for our Corporate office. Dante's proven track record of success in the clerical/administrative area has been vital in meeting the goals and objectives of the Corporate front desk.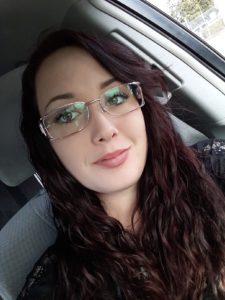 We are also pleased to announce the promotion of Crystal Lambeth to the position of Project Coordinator for our West Sacramento Project Management team effective 03/09/18. Crystal joined the company in June 2017 as the Receptionist for our West Sacramento office. Crystal's professionalism in performing administrative tasks and her duties as a front desk receptionist have been an asset to CECI. Crystal will continue to provide administrative and coordination support to the PM team in West Sacramento in her new role as Project Coordinator.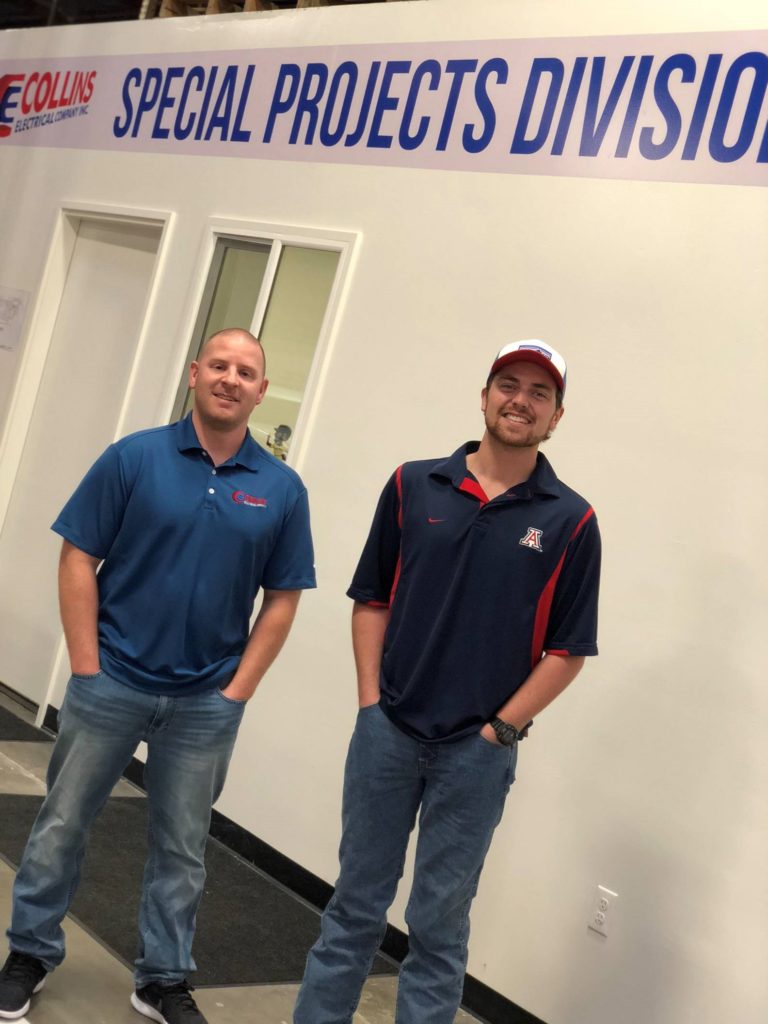 Our Sacramento team has also made a few staff changes to their departments.
Kevin Farnum joined the company in June 2015 and was hired as a Project Engineer. Kevin has been a great contributor to our Project Management team for our West Sacramento office and recently transitioned into our new Special Projects department. Kevin continues to work as a Project Engineer and reports to Mark Redhair.
Corey Plaster joined our West Sacramento team in July of 2017. Corey originally began his journey with the West Sacramento team in the Estimating department but has now transitioned to the Project Management team as a Project Engineer and reports to Glenn Yates.
Please help us congratulate those above in their new roles and/or welcome them to their new departments!
---
WHAT HAVE THE BRANCHES BEEN UP TO?
Sacramento Branch:
Here are some projects currently under construction
Old Sacramento Boardwalk
UCD Lecture Hall

UCDMC Children's Surgery Replacement
Corporate/Metro Branch:
Last month, the Corporate Accounting Department took a field trip to the UC Merced 2020 Project. Thank you to Mark Thompson (Project Executive), Aaron Walsh (Sr. Estimator Project Manager) Wen Luu (Sr. Project Manager), & Ana Cooper (Safety Coordinator) for giving them the grand tour.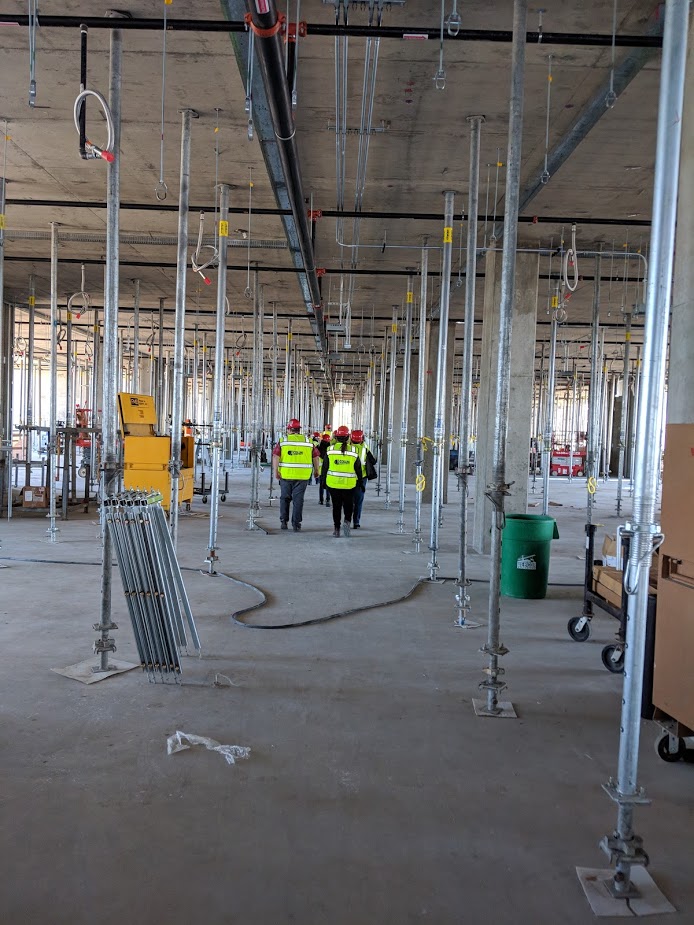 ---
BRANCH PURSUITS
Sacramento & Metro Branch Bid Schedule

Student Housing University Village – Merced, CA
University Village at the lake is a proposed mixed-use development located on a 17.25-acre site that fronts Yosemite Avenue and Lake Road. The project includes; a 225-unit student housing village that includes 15 three story residential buildings, and a 14,500 SF, one story clubhouse and a network of walking and biking trails, outdoor recreation space, and a community bus stop. An approximate 6,600 SF commercial retail space located along Yosemite Avenue, with pedestrian linkages to the residential development. The project master plan is based on sustainable and green principles.

Rendering of the proposed Student Housing University Village Project – Hochhauser Blatter Architecture & Planning
Gallo Glass Compressed Air Compressor Room – Modesto, CA
This project consists of a 11,112-gross square foot, no basement, single story building addition to the existing compressor/maintenance building at the Gallo Glass Plant located at 605 South Santa Cruz Avenue in Modesto. Seismic category "d", climate zone 12. The purpose of the building addition is to upgrade and expand the capacity of the existing compressor building. This project will house (6) new electrically powered compressors for a new high and low pressure compressed air system. The compressor room (6,015 SF) is an unconditioned, mechanically ventilated space. It is an unoccupied space accessed by authorized personnel only. Ventilation of this space is solely for the operating requirements of the compressors and not for any occupiable space. This project will provide additional unoccupied space (4,715 SF) for future tenant build-out. This project will not be increasing the actual occupant density to the existing plant population. Existing restroom and shower facilities are provided within the required 500-foot travel distance.
City of Modesto Headworks, Dryden Box & Influent Flume Improvements
This project will provide modifications to the existing headworks, cannery segregation pump station (Pumping Plant No. 3), yard structures, influent trunk lines, and odor control facilities. The screening, screenings handling, grit removal and grit pumping facilities in the headworks will be upgraded. The screening and pumping facilities in the Pumping Plant No. 3 will be upgraded. The project will provide electrical modifications for the head works and Pumping Plant No. 3 and provide improvements to the existing biofilter, biofilter blowers, air handling units and odor control duct work.
---
EXCITING ESTIMATING NEWS
We have recently been awarded the contracts for the Stanislaus County CSF Generator Replacement Project, Boiler Replacement Rework at Northern California Youth Correctional Center and the Natividad Medical Center Radiology Modernization Project. Congratulations to the Metro and Marina branches on their latest project acquisitions.
Great job Adam and Hans!!!
---
SAFETY SCOREBOARD
Per OSHA, the term incident rates means the number of injuries and illnesses, or lost workdays, per 100 full-time workers. These are our 1st quarter stats.
Thank you to everyone's full cooperation and support in always working with "safety first" in mind. And of course, endless thanks to our safety team for their dedication and hard work!

---
♢♢♢ GENE'S GEMS ♢♢♢
Core Value of the Week: SOCIAL-CONSCIOUSNESS
One of our Corporate Core Values is SOCIAL-CONSCIOUSNESS and to further cultivate this core value through our employees, CECI has decided to implement a new Volunteer Time Off (VTO) program. Beginning May 1st, 2018 this new program will let eligible employees take up to eight (8) paid volunteer hours per calendar year to give back to the community. Call or email HR for more information.
---
TEAM BUILDING!
Corporate/Metro "Team Building" Scavenger Hunt!
Last month the Corporate/Metro Branch held a video and photo based scavenger hunt. Staff members were tasked with recreating TV and movie scenes, taking crazy pictures, and performing various video stunts throughout the office.
Check out the highlights below:
---
COLLINS SELFIES
Even though we work hard, we play hard too. Every week, we'll show off our most important resource: the Collins Electrical staff.
This week, we introduce to you… ROBERT WALLS, Lead Safety Officer for Amazon 174001 & TIM TEARE, Lead General Foreman for Amazon 174001.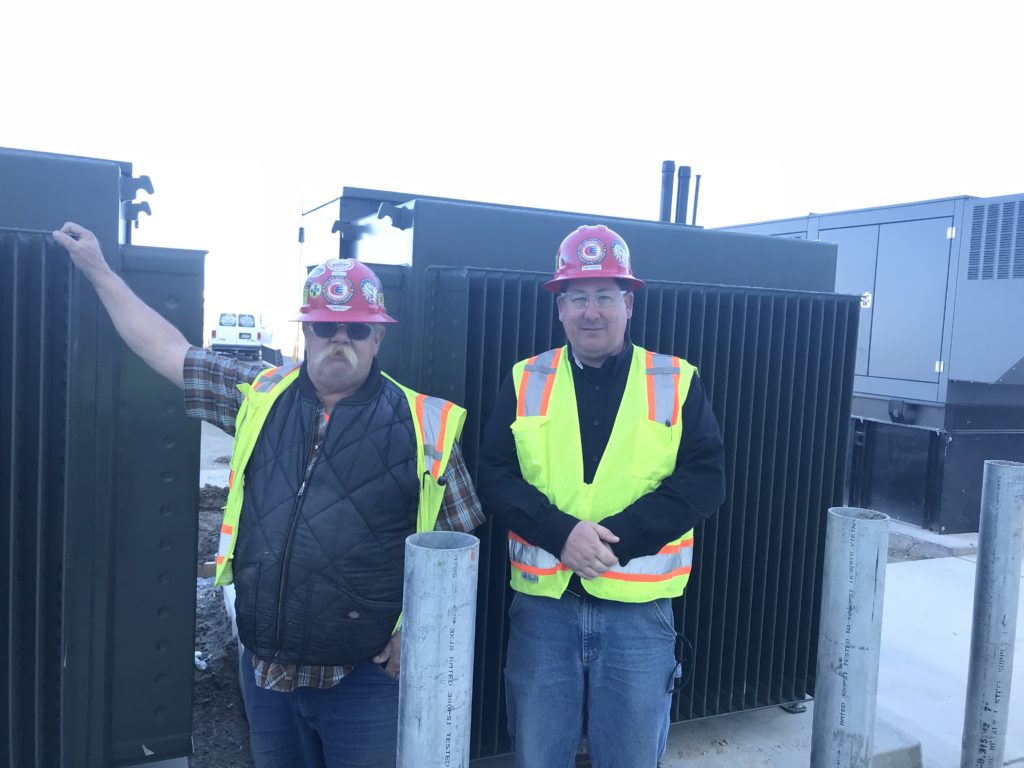 DON'T FORGET TO SEND IN YOUR SELFIES!
Check out all the Collins' Selfies by searching for the hashtag #collinsselfie on Facebook.
Do you have a #collinsselfie to share? Post them to our page using the hashtag #collinsselfie , text Melissa at 209.485.0150, or email Melissa at MFlores@collinselectric.com
Make sure to incorporate the Collins Electrical logo in a creative and fun way!
FOLLOW US ON FACEBOOK @ COLLINS ELECTRICAL COMPANY, INC. & INSTAGRAM @ COLLINS.ELECTRICAL