In this issue:
New Hires
What Have the Branches Been up to?
Sponsorships
Employee Anniversaries
Gene's Gems
90th Anniversary Celebration
It's Collins Selfies

---
NEW HIRES!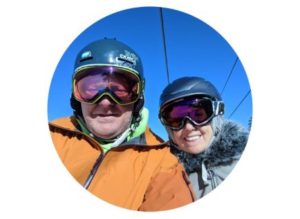 Eric Horton joined Corporate Office in Mid-April 2018 as the Prefabrication Business Development and Sales Manager. Eric brings almost 30 years of work experience to Collins. His experience with small and large corporations throughout California has prepared him well for this new role. Eric and his wife Beth, who works for Manteca Unified School District live in Stockton. They have one 18-year old daughter who attends school in upstate New York. Eric enjoys vacationing in Pinecrest, snow skiing and working in his yard.
Please help me in welcoming Eric to the Collins Team!
---
WHAT HAVE THE BRANCHES BEEN UP TO?
Metro Branch:
DHL Shipping Warehouse – Congratulations Mike Pera for a great rewiew from DHL. "The pipe work was a work of art and thank you for getting the work done in such a timely manner. We were impressed with the craftsmanship and speed of installation."
Keep up the great work Mike.
Sacramento Branch:
Santa Rosa Medical Office Building Solar Site Completed!

Fresno Branch:
Wednesday, April 25th was Administrative Professionals' Day. Branch Manger, Dave Helsel brought his team, Leslie Byrd (Project Coordinator) & Haley Crouse (Administrative Assistant) beautiful flowers as a thank you for all they do.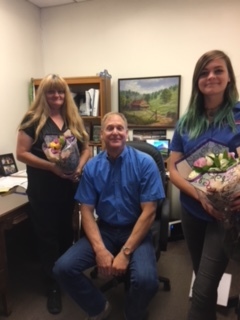 Joseph Scott Blum (Journeyman Electrician) working at the City of Fresno SE Surface Water Treatment Facility Project connecting the antenna to the electrical power. Charles Martinez, (Apprentice Electrician), also got to go up to the top of the antenna tower to install the antenna. This duo team is very safe and always ready to do any task requested by this project's General Foreman, Stefan Davis.
Dublin Branch:
The project at 1100 Clay Street – 16 story high end apartments in Downtown Oakland has started and is scheduled to be completed by April 2020.
We will be installing the electrical, fire/smoke systems, tele/data, generator set on the rooftop and seismic monitoring systems.
Below you will see the shoring piles going in at the site.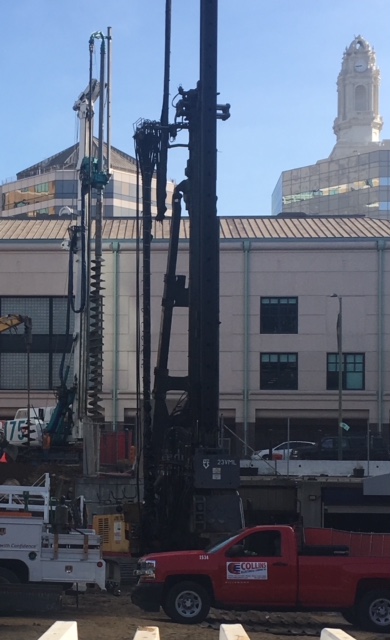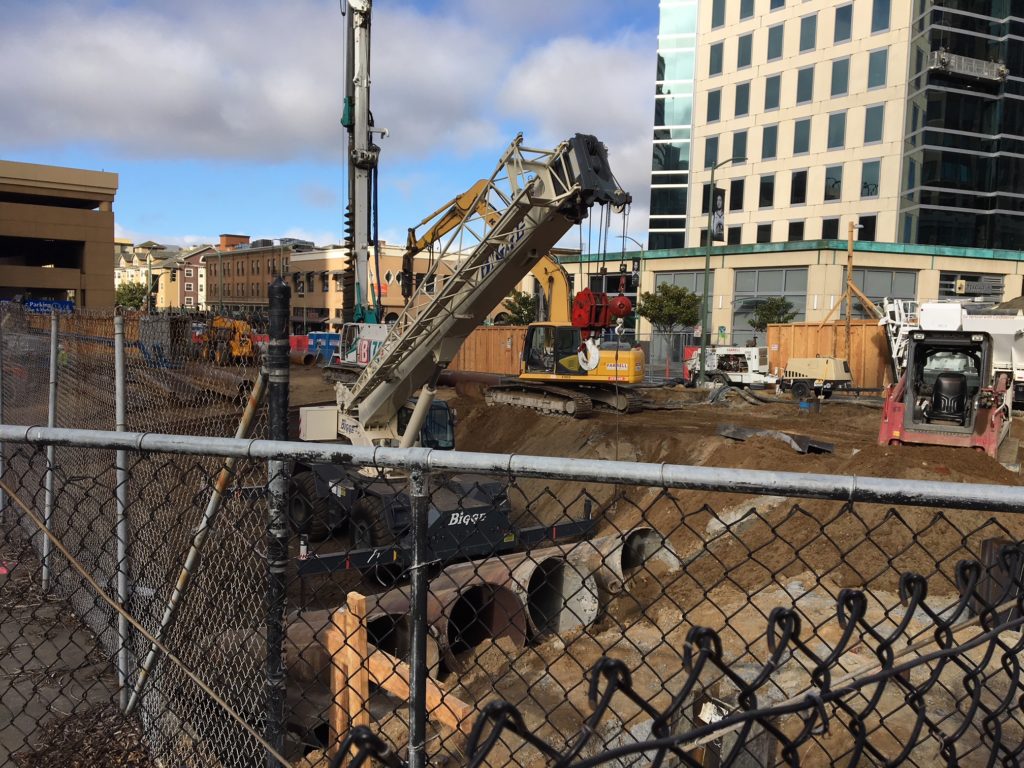 Marina Branch:
New Monterey County Jail – rough-in for one of four security rooms.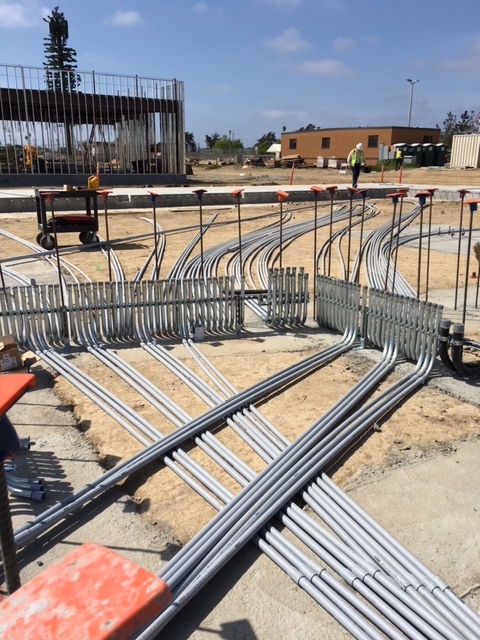 At the concrete prefab yard in Wasco, CA, we are working on the rough-in of 20′ wall panels.
---
SPONSORSHIPS
Collins Cares about the community and believes in the importance of giving back to nonprofits who do so much for the people who live in our communities.
Here are some of the events they have supported in April and May: The 7th Annual IBEW Nor-Cal Sporting Clay Shoot, 37th Annual Greater Stockton Chamber of Commerce Golf Tournament, San Joaquin Leadership Prayer Breakfast, & American Heart Association Go Red for Women.
---
EMPLOYEE ANNIVERSARIES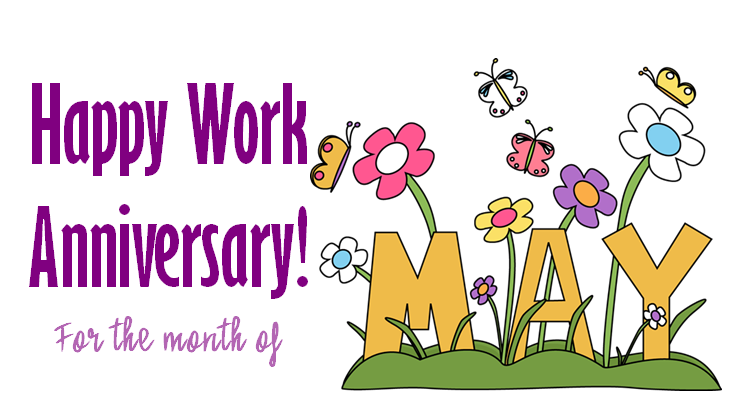 ---
♢♢♢ GENE'S GEMS ♢♢♢
Core Value of the Week: INTEGRITY
---
COLLINS 90TH ANNIVERSARY AND GENE GINI'S 80TH BIRTHDAY CELEBRATION
On April 28, 2018 we celebrated the 90th Anniversary of Collins Electrical Company, Inc. and CEO/President, Gene Gini's 80th Birthday (along with his mother Mary's 103rd Birthday!) with an unforgettable party at the Corporate office that included some special surprises. Thanks to all who attended and cheers to many more years of our core values: family, loyalty, passion, integrity, reliable, innovative and social- consciousness. Click the link below to view pictures from the party.
https://www.facebook.com/media/set/?set=a.1806103129412578.1073741829.107911509231757&type=3
90 Years of Light – A poem for Collins Electrical Company by Sam Pierstorff
Click the link below to watch a special video made for our 90th Anniversary.
---
COLLINS SELFIES
Even though we work hard, we play hard too. Every week, we'll show off our most important resource: the Collins Electrical staff.
This week, we introduce to you… Corey Plaster (Project Engineer), Jim Conn (QA,QC), and Glenn Yates, (Project Executive)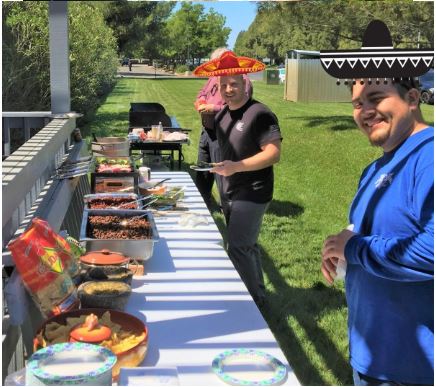 Kevin Farnum (Project Engineer) & Martin Estrada (Material Handler)
Last week they held a Cinco de Mayo Fiesta to celebrate the Sacramento Branch, May and June birthdays.
Muchas Gracias to the chefs: Johnny Salas & Glenn Yates
DON'T FORGET TO SEND IN YOUR SELFIES!
Check out all the Collins' Selfies by searching for the hashtag #collinsselfie on Facebook.
Do you have a #collinsselfie to share? Post them to our page using the hashtag #collinsselfie , text Melissa at 209.485.0150, or email Melissa at MFlores@collinselectric.com
Make sure to incorporate the Collins Electrical logo in a creative and fun way!
FOLLOW US ON FACEBOOK @ COLLINS ELECTRICAL COMPANY, INC. & INSTAGRAM @ COLLINS.ELECTRICAL