In this issue:
Employee Anniversaries
New Hires
What have the branches been up to?
Who is Mr. Collins?
Collins Cares
Gene's Gems
It's Collins Selfies
---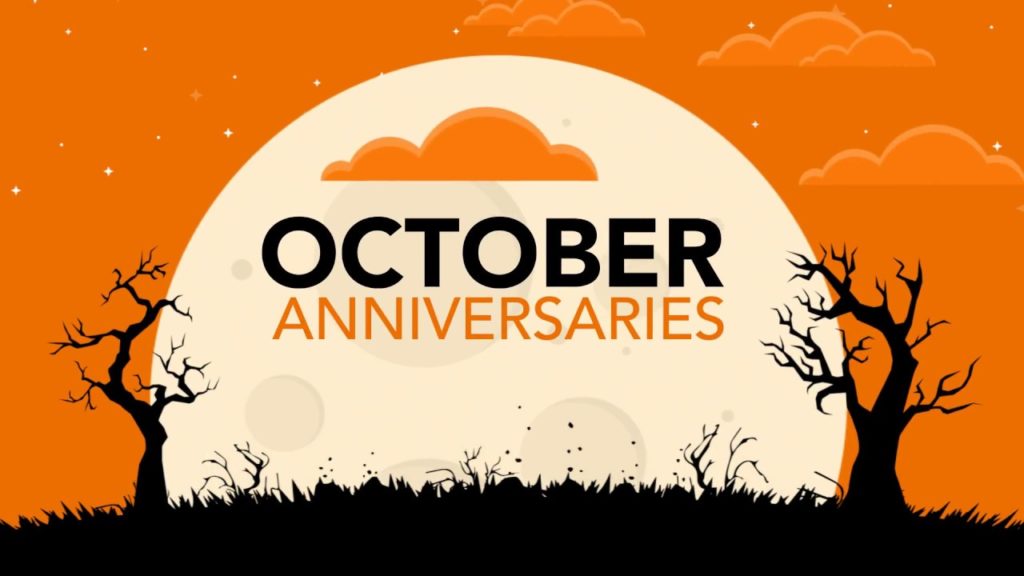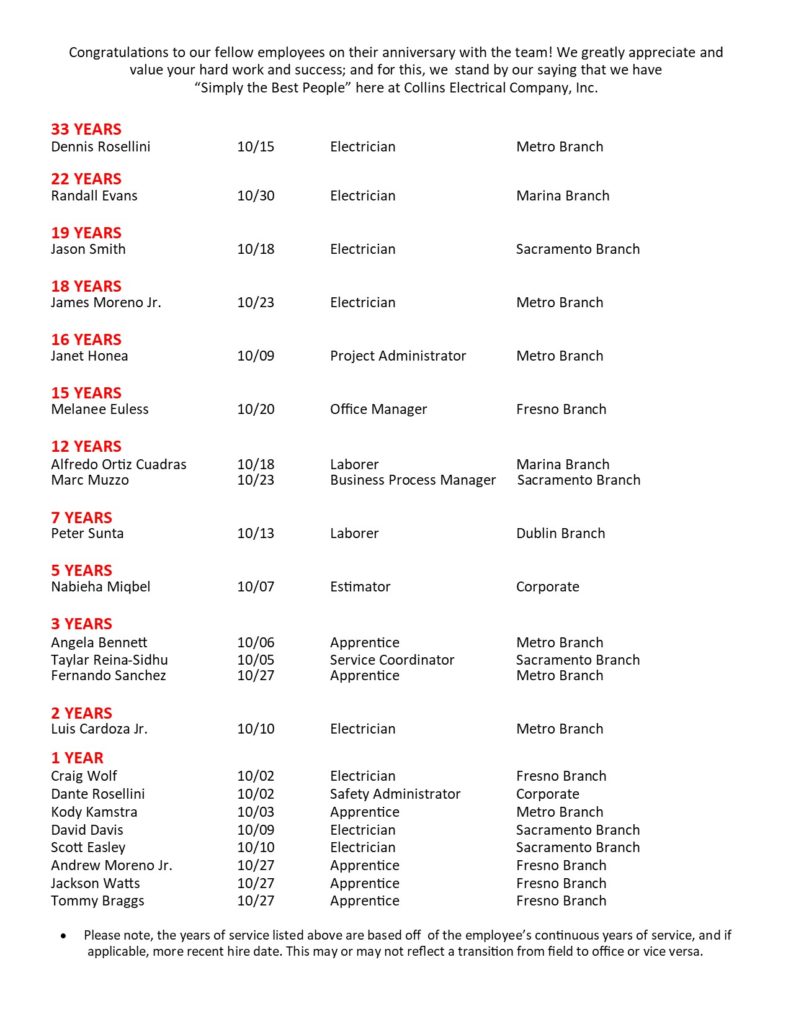 ---
NEW HIRES IN WEST SACRAMENTO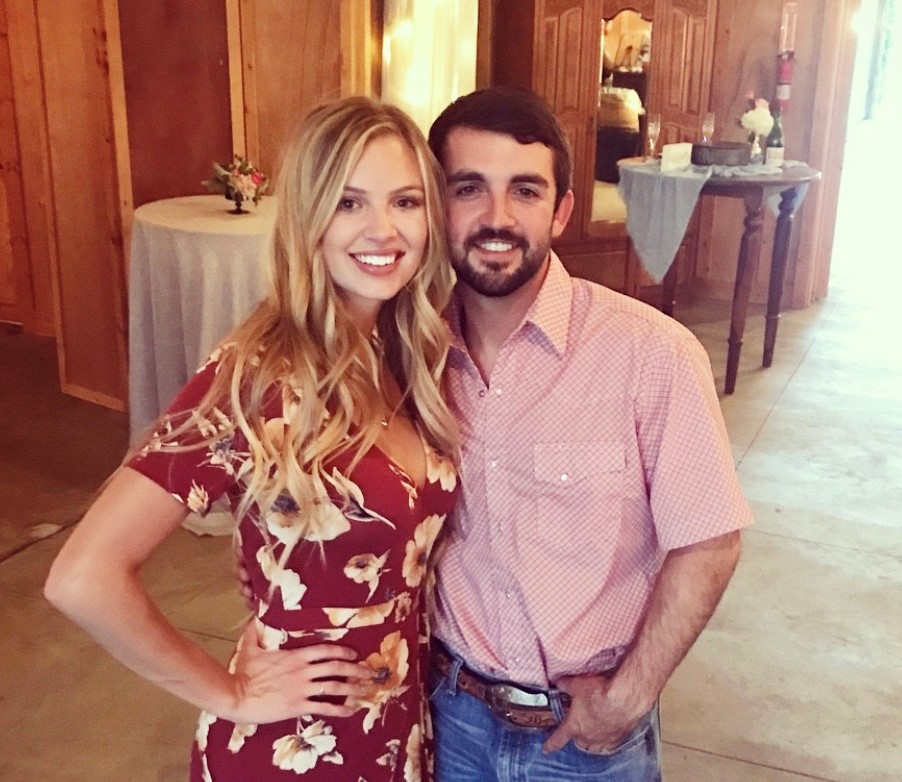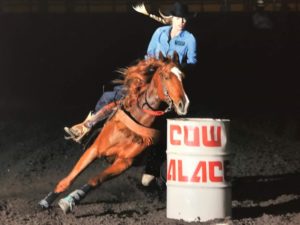 This month, Rachael Golden joined the West Sacramento branch as a new Project Coordinator. Directly prior to Collins, Rachael worked as the client development associate for an accounting firm in Marysville. While working as a timer for the Professional Rodeo Cowboy's Association she traveled to rodeos in twelve different states west of the Mississippi. She will graduate from Oregon State University in December with a Bachelor of Science in Agricultural Business. Rachael now resides in the Yuba Sutter area with her boyfriend Jeremy, three dogs (Duke, Dally, & Lady), and four horses (Cruiser, Risky, Macy, Plain Jayne). Her weekends often include barrel racing and camping.
Welcome to the Collins TEAM Rachael!
---
WHAT HAVE THE BRANCHES BEEN UP TO?
WEST SACRAMENTO BRANCH:
Hard Rock Casino Fire Mountain in Wheatland, CA.
General Foreman: Thomas Hallman
This week Safety Coordinator, Paul Anastasi trained four CECI employees to receive their Rough Terrain Telehandler certification.
Pictured below (L-R): Apprentice Caleb Masse, Journeyman Chad Walker and Apprentice Jason Williams
METRO BRANCH:
We are so excited to announce that our gearless dual access solar array, otherwise know as "Mechatron" was installed earlier this week. It holds 90 panels and is roughly 56′ X 33′ and lives up to it's name! When the installation is complete the Mechatron along with approximately 864 other modules installed on five carports will combine to create a 310 KW solar system and allow our Metro location to operate as a Grid Neutral facility.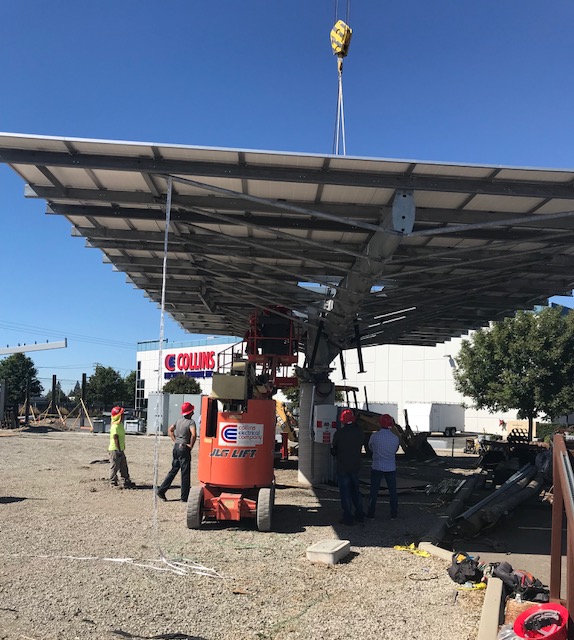 ALL BRANCHES:
Last week, members of the Collins executive team, comprised of Gene Gini, Dianne Gini, Kevin Gini and Brian Gini along with branch managers Eric Tonnesen, Rick Henry, and David Helsel attended the 2018 NECA Convention, held in Philadelphia, PA. Chief Estimator Dave Plaster and our Leadership Coach Amanda King also joined them. The annual NECA (National Electrical Contractors' Association) Convention's focus is to help further educate their members as well as address the immediate needs and concerns facing the industry. The convention allows for contractors, big and small, from around the country to develop relationships, network, discuss issues, and find solutions to the challenges we face today and in the ever changing future. Pictured below (L-R): CEO and President Gene Gini, Senior Vice President Dianne Gini, "Rocky", Leadership Coach Amanda King and Marina Branch Manager Eric Tonnesen.
NECA President David Long with Fresno Branch Manager Dave Helsel, Marina Branch Manager Eric Tonnesen and Dublin Branch Manager Rick Henry.
---
WHO IS MR. COLLINS?
Last week, we found out that Mr. Collins had moved to Stockton and was working for the city. In 1921, records show William living at 427 Mariposa in Stockton, CA. In 1922, William was listed as the chief electrician at National Paper Products Company. Fast forward to 1927 and William J. Collins appears in the commercial section of the Stockton city directory under the category of "Electrical Contractors".
To be continued…
---
♢♢♢ GENE'S GEMS ♢♢♢
Core Value of the Week: LOYALTY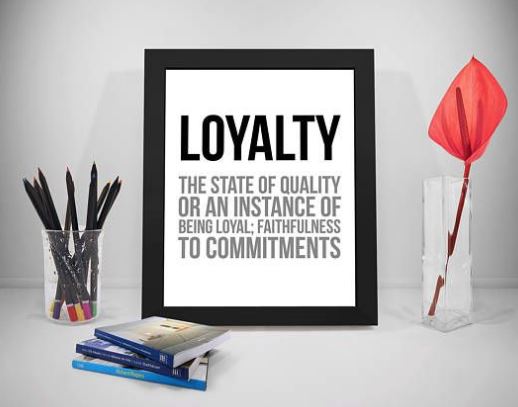 ---
COLLINS SELFIES
Even though we work hard, we play hard too. Every week, we like to show off our most important resource: the Collins Electrical TEAM.
This week, we introduce to you…General Foreman Brian Dow and his family getting in the Halloween spirit at Disneyland Halloween party. The whole family dressed up in Nightmare before Christmas theme. Brian as Jack Skellington, his wife, Michelle as Sally and their kids as Lock, Shock, Barrel, Zero, Oogie Boogie and the Mayor. They had a fun time dressing up and enjoying the party as a family.
Brian is currently working on the UC Merced 2020 project.
Even on vacation he thinks about work! Great photo opportunity Brian!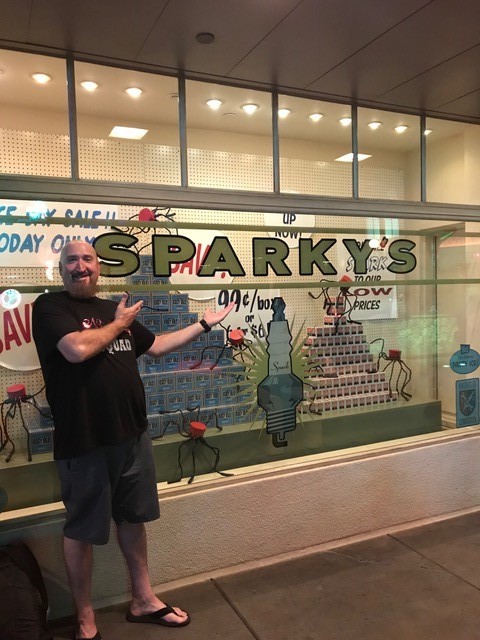 DON'T FORGET TO SEND IN YOUR SELFIES!
Check out all the Collins' Selfies by searching for the hashtag #collinsselfie on Facebook or Instagram.
Do you have a #collinsselfie to share? Post them to our Facebook page using the hashtag #collinsselfie
or email Melissa at MFlores@collinselectric.com
Make sure to incorporate the Collins Electrical logo in a creative and fun way!
FOLLOW US ON FACEBOOK @ COLLINS ELECTRICAL COMPANY, INC. & INSTAGRAM @ COLLINS.ELECTRICAL