In this issue:
New Hires
What have the branches been up to?
Who is Mr. Collins?
Collins Cares
Gene's Gems
It's Collins Selfies
---
NEW HIRES AT CORPORATE AND DUBLIN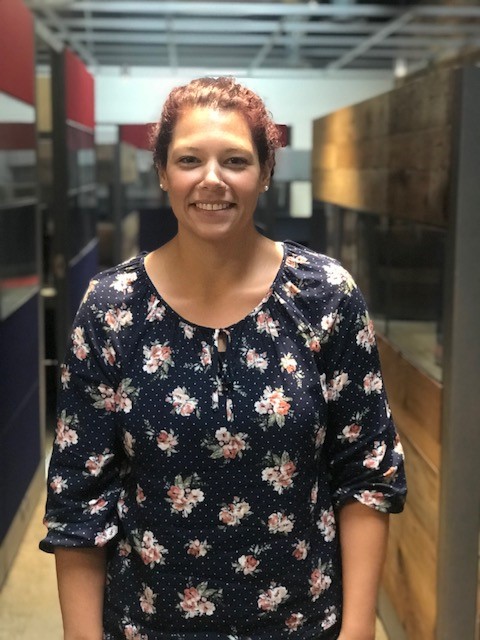 Last month, Jessica Moreland joined the Corporate Accounting Department as a Branch Accounting Coordinator. She will be handling accounts receivable for all branches. Jessica's background includes ten years accounting experience in the construction industry. Born and raised in Livermore, Jessica now lives in Valley Springs with her husband, Tyson and their two dogs, Spot and Tink. This month Jessica and Tyson will be celebrating their 7th wedding anniversary.
Can you guess which home improvement show Jessica once participated in?
Teresa Salvador is the new Office Manager in Dublin. She comes to Collins with over fifteen years of office management experience, all in the construction industry. She enjoys spending time and exploring new places with her significant other, family, friends, her son and 3 year old pup, Nalu. Teresa was born and raised in the East Bay area and is currently is living in Hayward. Her hobbies include hiking, working out, sporting events and concerts.
Welcome to the Collins TEAM Jessica and Teresa!
---
WHAT HAVE THE BRANCHES BEEN UP TO?
FRESNO BRANCH:
Check out this beautiful centerpiece staircase in the Hayward Library scheduled to be completed later this year.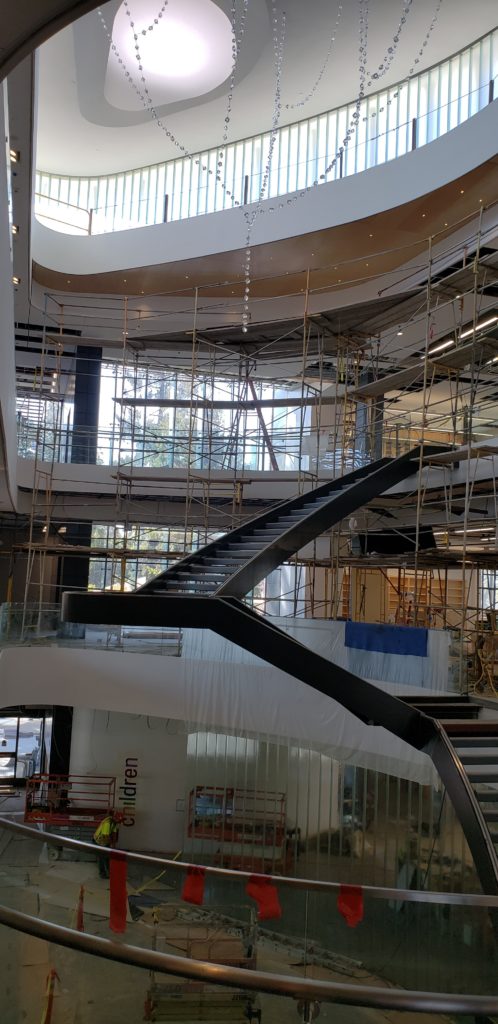 METRO BRANCH:
Builders Exchange of Stockton First Annual Sportsman's Dinner
Our team won big that night and so did our guests from KPRS and Hanley Construction.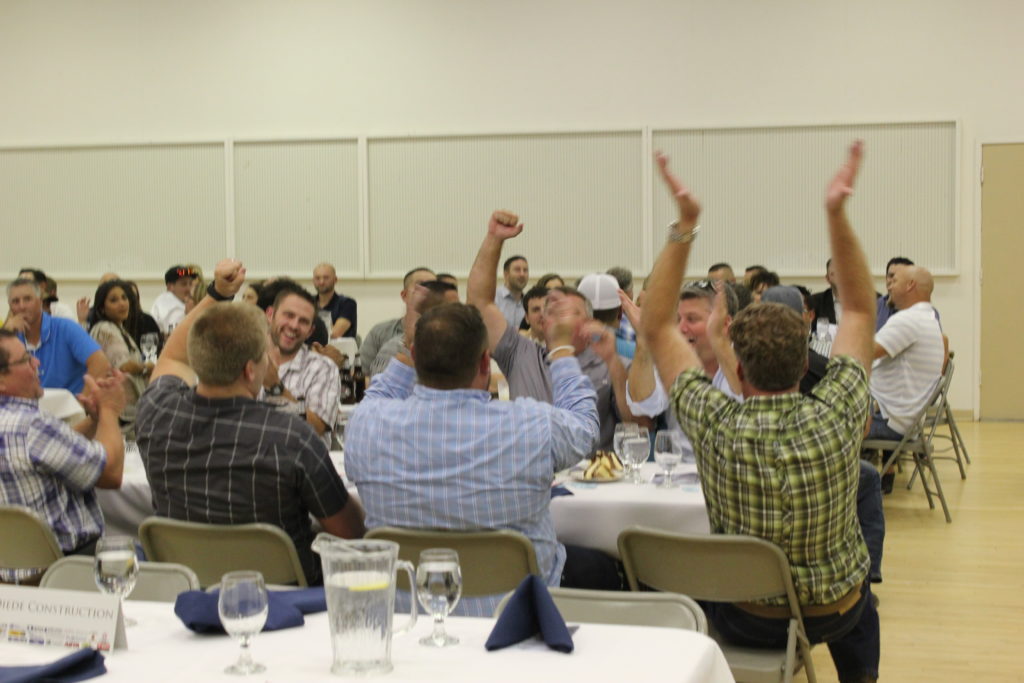 TRU Hope Youth Summit and College and Career Fair
Over 800 students from San Joaquin County attended this unique college and career fair that included a show with special guest performers. Some of the guest performers included Greg Garman, the drummer for Selena Gomez, Flip Rodriguez from American Ninja Warrior and Blair Rusin of the new HGTV show "Risky Builders". The scattered live performances also included each performers personal stories on mental health, relationships, purpose, healthy choices, and dreaming and achieving your goals.
HR Coordinator Brenda Perez & HR Manager, Susan Rodriguez
---
WHO IS MR. COLLINS?
As our journey continues, we left off last week with William Collins living in San Francisco with his wife Annie in 1917. Williams does not appear in any records in San Francisco after 1917. The next record that appears shows him in Stockton in 1920. At this time, William would have been in his mid-thirties. The U.S. Census, Precinct 3 lists William and Annie and their three kids Consuela (5), William J. (2) and Claire J. (6 months). William is also listed as working as an electrician for city offices.
To be continued…
---
COLLINS CARES!
WE DID IT!! With the company match our employee campaign brought in $9,280 beating our $7,500 goal. We also beat last years total by $5,450. Way to step it up TEAM!
Thank you to all who have donated to our employee campaign and participated in Heart Walk. It was a great morning for a nice healthy breakfast and walk with fellow employees.
Many thanks, once again to our community partners who donated to our business campaign and raised $22,500 for AHA.
All together with the employee campaign, business campaign and business donation we are donating $46,780 to the American Heart Association.
---
♢♢♢ GENE'S GEMS ♢♢♢
Core Value of the Week: RELIABLE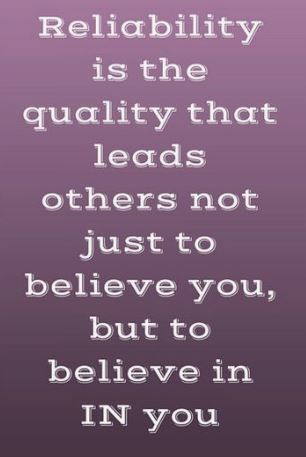 ---
COLLINS SELFIES
Even though we work hard, we play hard too. Every week, we like to show off our most important resource: the Collins Electrical TEAM.
This week, we introduce to you… Dave Plaster, Corporate Chief Estimator & his dad Charles Plaster, former Owner from 1977-2000 & also Chief Estimator who retired from Collins in December of 2005.
Fun Fact: Dave's son, Corey Plaster also works for the company in our West Sacramento office as a Project Engineer.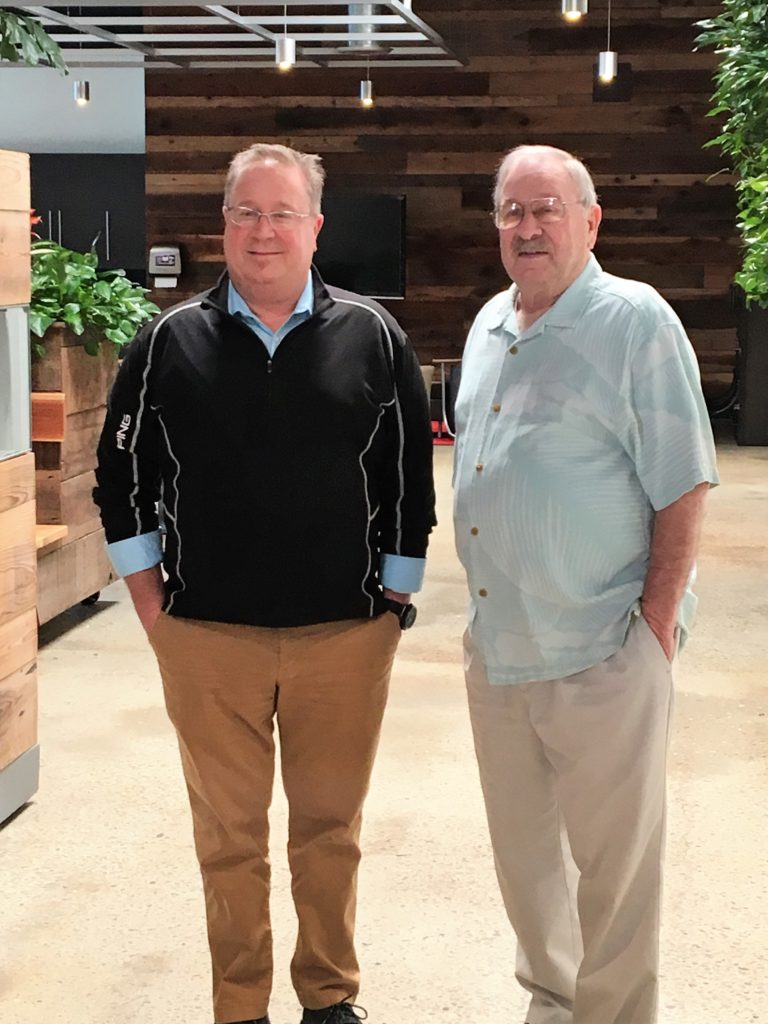 DON'T FORGET TO SEND IN YOUR SELFIES!
Check out all the Collins' Selfies by searching for the hashtag #collinsselfie on Facebook or Instagram.
Do you have a #collinsselfie to share? Post them to our Facebook page using the hashtag #collinsselfie
or email Melissa at MFlores@collinselectric.com
Make sure to incorporate the Collins Electrical logo in a creative and fun way!
FOLLOW US ON FACEBOOK @ COLLINS ELECTRICAL COMPANY, INC. & INSTAGRAM @ COLLINS.ELECTRICAL