In this issue:
NECA Show 2017
What Have the Branches Been up to Lately?
The Importance of Leadership
Got the Wednesday Blues?
Jeremiah Nieman's Texas Visit
Gene's Gems
It's Collins' Selfies

---
NECA Show 2017
  On October 7-10, the Collins executive team, comprised of Gene Gini, Kevin Gini, Brian Gini, and Craig Gini along with branch managers Eric Tonnesen, Rick Henry, and David Helsel attended the 2017 NECA Convention, held in Seattle Washington. Superintendent Chris Riley and our Leadership Coach Amanda King also joined them. The NECA Convention (National Electrical Contractors' Association), is an annual event with the primary intent to help further educate their members as well as address the immediate needs and concerns facing our industry.  The convention allows for contractors, big and small, from around the country to develop relationships, network, discuss issues, and find solutions to the challenges we face today and in the ever changing future. It was a wonderful weekend, and Collins was thrilled to be a part of it!
---
What Have the Branches Been up to Lately?
Marina Branch: NFPA 70E- Electrical Safety in the Workplace
On October 5, 2017, the Marina branch held a training on electrical safety in the workplace, taught by Joe Murillo. Hector Camacho, Josh Stockton, Manuel Ramos, Bryon Borchard, Enrique Lara, Randall Evans, Greg Hague, Juan Vargas, Ana Cooper, and Tina Taylor were all in attendance. The safety of our employees is our number one priority. It is critical to continually train, educate, and instruct electrical safety procedures to ensure that our employees are doing these difficult jobs as safely as possible!
Way to go, Marina branch!
---
The Importance of Leadership
Definition: LEADERSHIP- The capacity to lead.
Synonyms: guidance, direction, management, influence.
Neil Ordway started as a JW, and has run projects as both Foreman and General Foreman for the past 10 years. Currently, he helps with project design, estimates, and management of our smaller jobs, as well as management of service work in the Fresno Branch. Read what he has to say about the importance of leadership below.
"I think at some time in our personal or professional lives, we all possess leadership skills to some degree.  Whether as a parent, sibling, friend, co-worker or business associate, someone is looking to us for leadership.  Therefore, having the opportunity to better understand and develop our individual leadership abilities, helps us in our daily lives as well as our work place.

Being a participant in the leadership classes, not only taught me about my own abilities, but also better introduced me to my co-workers involved in the classes.  Learning how to improve communication skills, and the sharing of ideas and experiences, in a positive atmosphere, was very refreshing.  I think we all have benefitted from the training and regard each other more, as part of a team.  I believe the leadership classes not only helped develop stronger individual leadership skills, but also instilled a sense of confidence and responsibility that go hand in hand with leadership.

We are very fortunate to be a part of an organization, in which the ownership is willing to invest in this type of training to develop their people.  

-Neil Ordway
"Leadership molds individuals into a team"- Harold Koontz & Cyril O'Donnel
---
Got the Wednesday Blues?
 We've got you covered. 
---
Jeremiah Neiman's Texas Visit
"Here are some pictures from the Legrand Electrical Contractor Advisory Council meeting held in Grapevine, Texas. The purpose of this meeting was for Legrand to learn ways how to make themselves more valuable to the contractors, whether it be changing their product, adding services or anything in between. To me, it is impressive what Legrand is doing in order to make themselves stand out above the rest."

-Jay Nieman, Preconstruction Manager

Grapevine

Globe Life Park
Thanks for the pictures, Jay. Looks like a great time! And on his downtime, Jay got to visit Globe Life Park for a game!
---
♢♢♢ Gene's Gems ♢♢♢
Corporate Values of the Week: Loyalty & Innovative
Loyalty; A strong feeling of support.
Here is Fresno Branch Manager, Dave Helsel, and Collins Electric General Forman, Tim Teare, assessing progress and exchanging information at Project Cougar in Fresno. The support and continuous exchange of ideas between management and front line employees is crucial for the success of any project. It is the mutual respect, communication, and loyalty that Collins employees share that make us the company we are!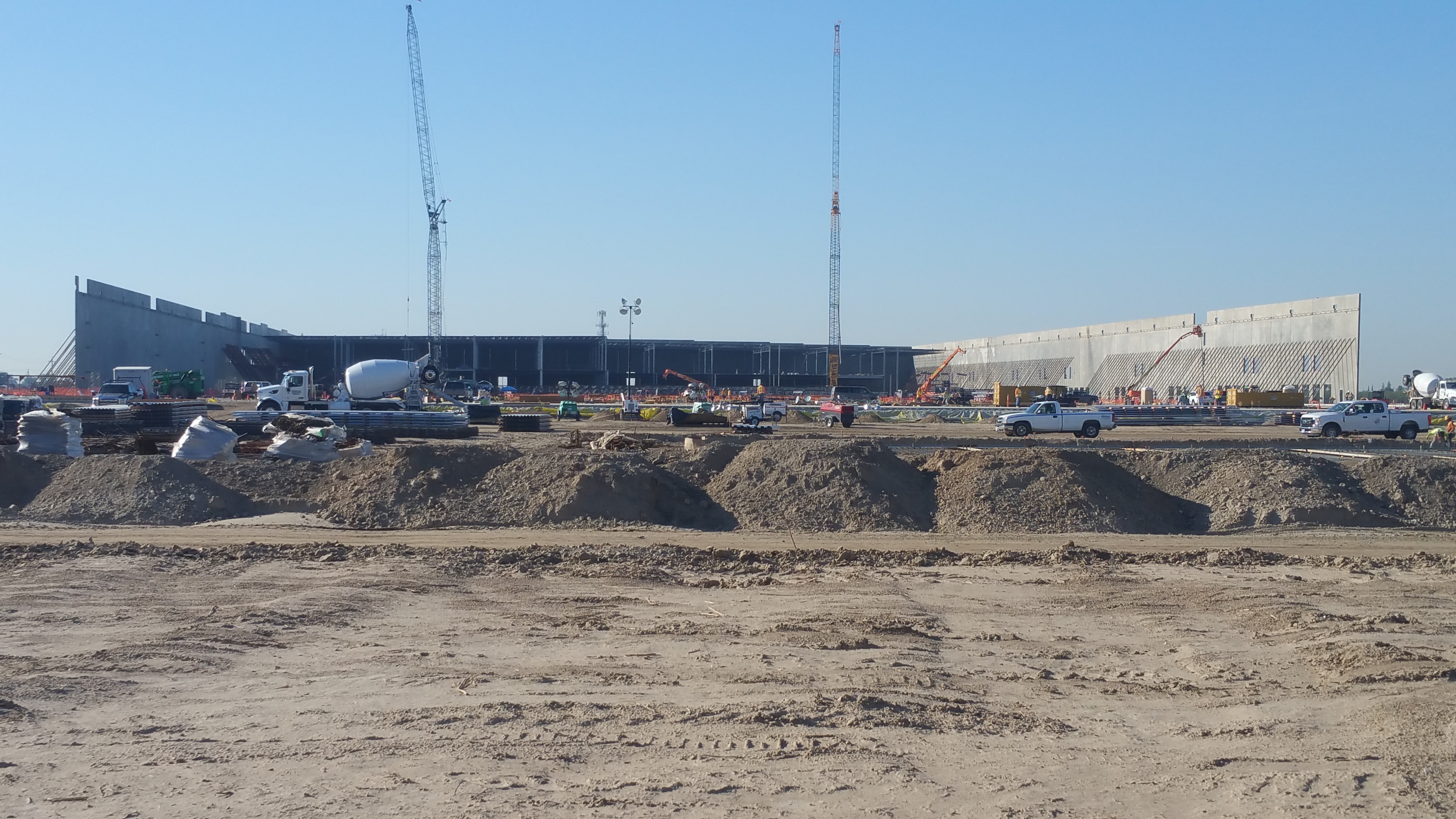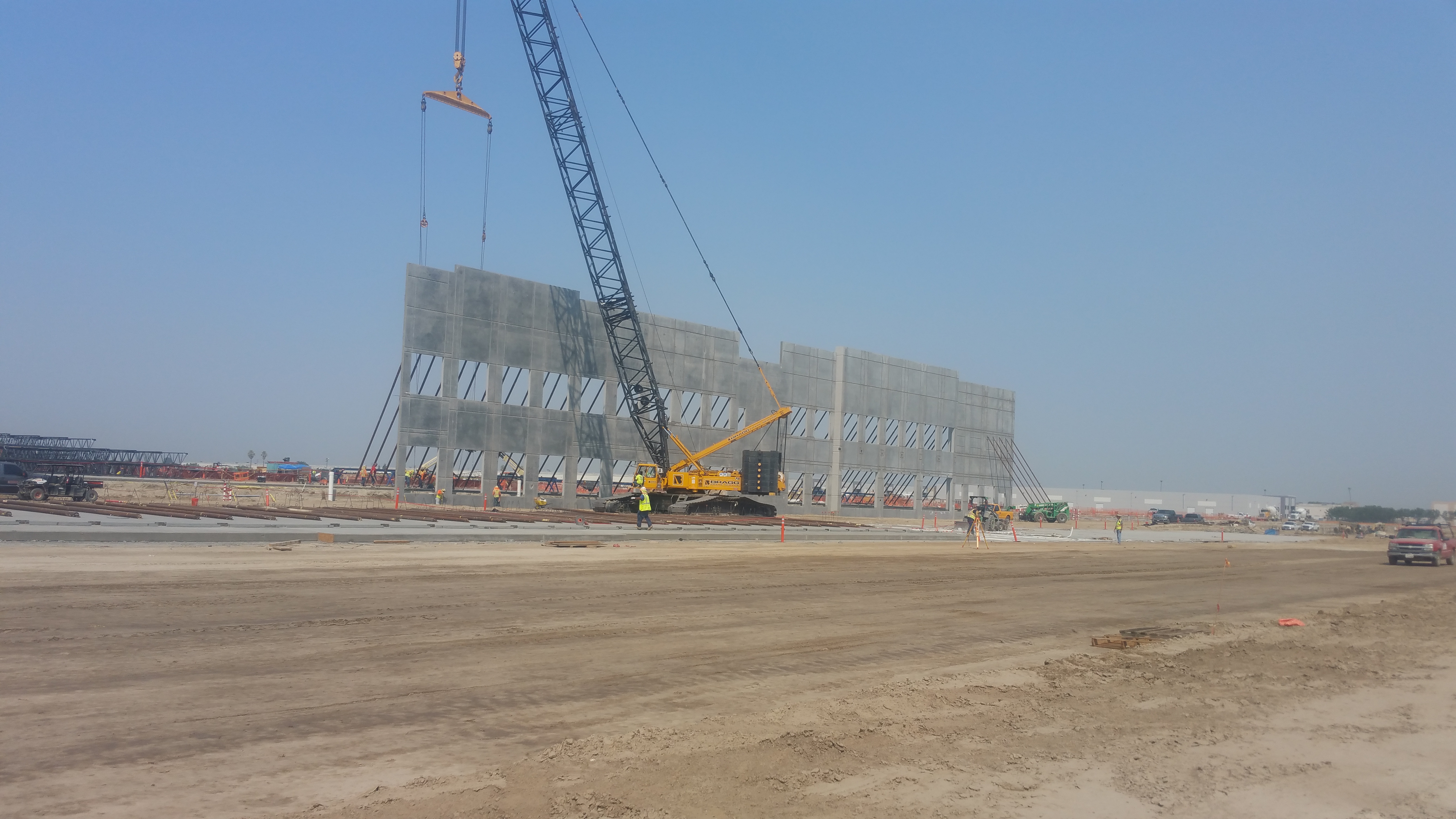 ---
Collins Selfies
Even though we work hard, we play hard too. Every week, we'll show off our most important resource: the Collins Electrical staff.
This week, we introduce to you…
The DWR North Storage Facility Team: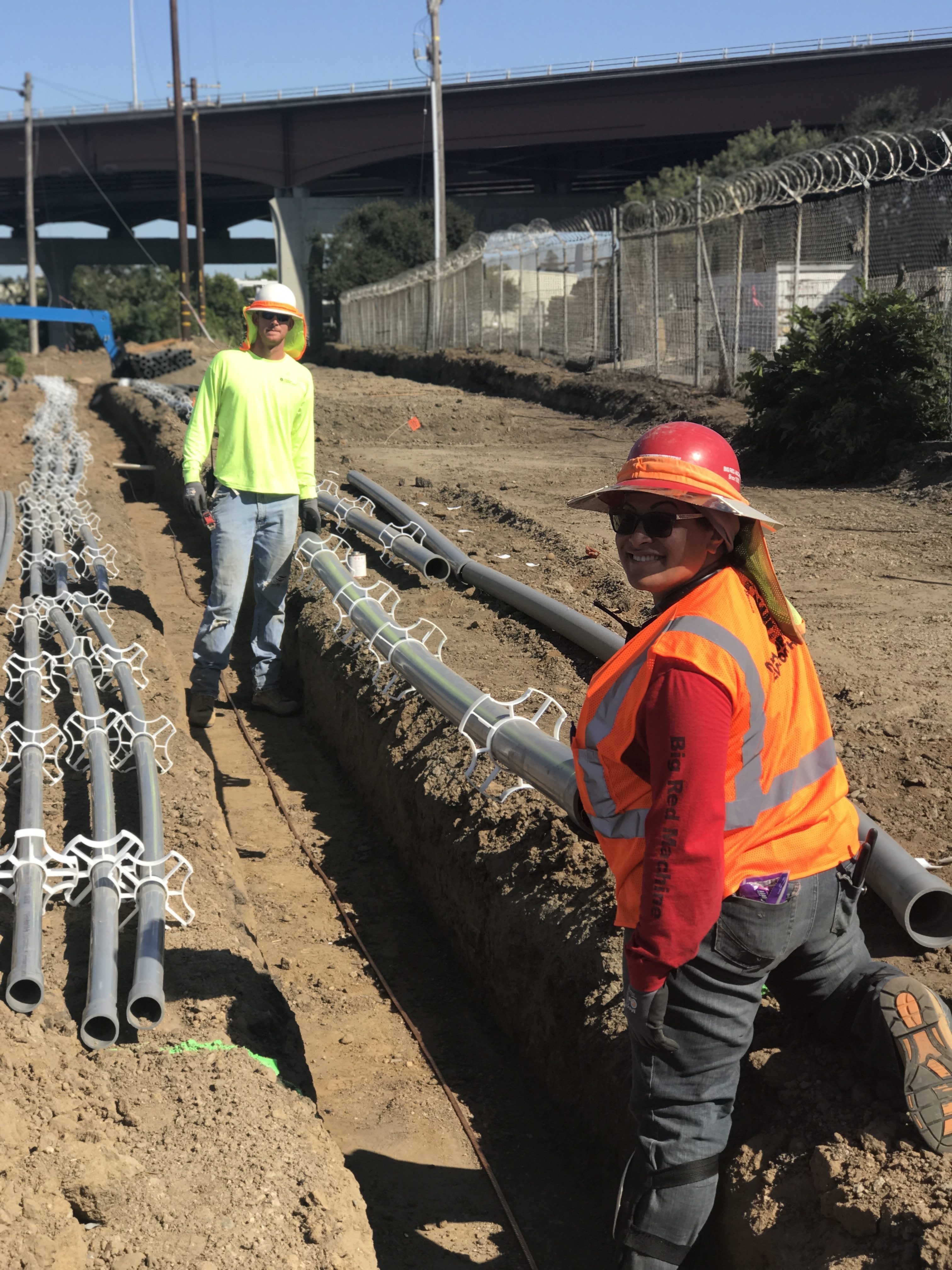 James Rosen and Georgina Halaufia, Field Electricians
Tricia Andres, Project Coordinator, Brian McDonald, Foreman, and Elaine Alcones, Purchasing Assistant. Lookin' great, guys!
The crew gettin' dirty in the ditches!
Check out all the Collins' Selfies by searching for the hashtag #collinsselfie on Facebook.
Do you have a #collinsselfie to share? Post them to our page using the hashtag #collinsselfie or email Elaine at EAlcones@collinselectric.com.
Make sure to incorporate the Collins Electrical logo in a creative and fun way!