In this issue:
Pre-Halloween Photos
Trick-or-TREATS
What Have the Branches Been up to Lately?
Core Values
Gene's Gems
It's Collins' Selfies

---
Pre-Halloween Photos
Hey ghouls and gals, have you gotten into the Halloween spirit yet?! Take a look at the spook-tacular decor that some of the branches have put up so far!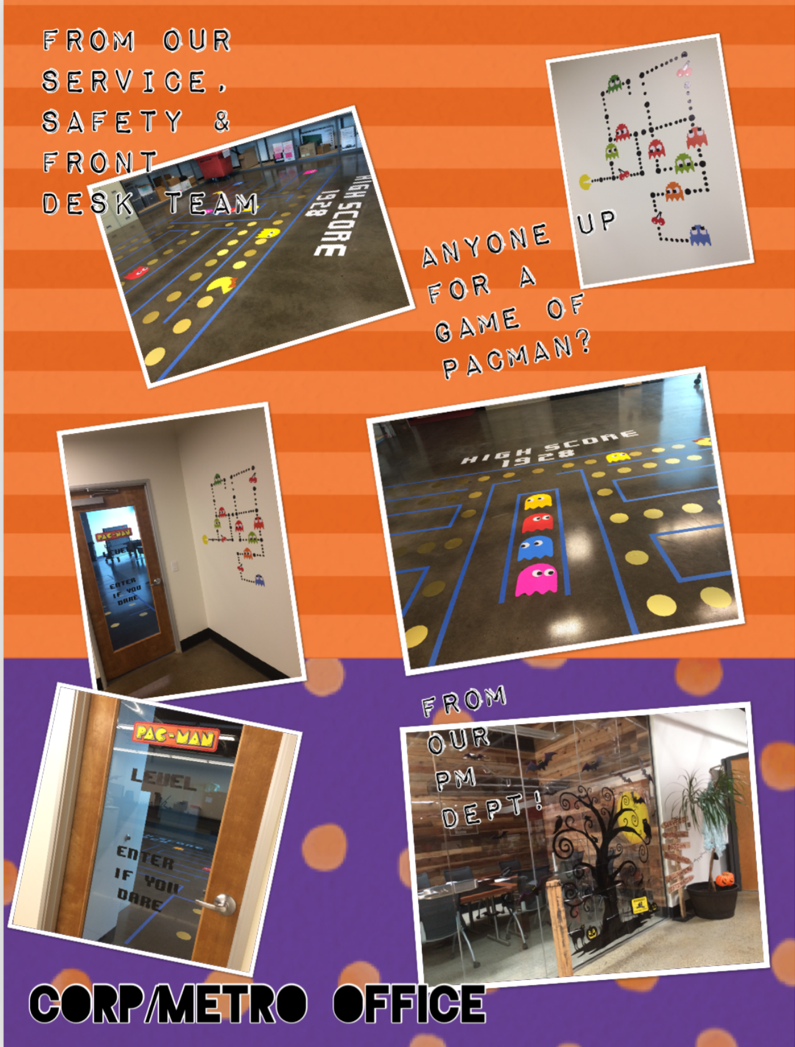 Metro is really getting into the spirit with this AWESOME Pacman decor!
All the pumpkins you see here were grown by Serina Searson's (Marina Branch Office Manager) son, Carson Craig! He's pictured above in his garden with all of the pumpkins he's growing in the background. So cool!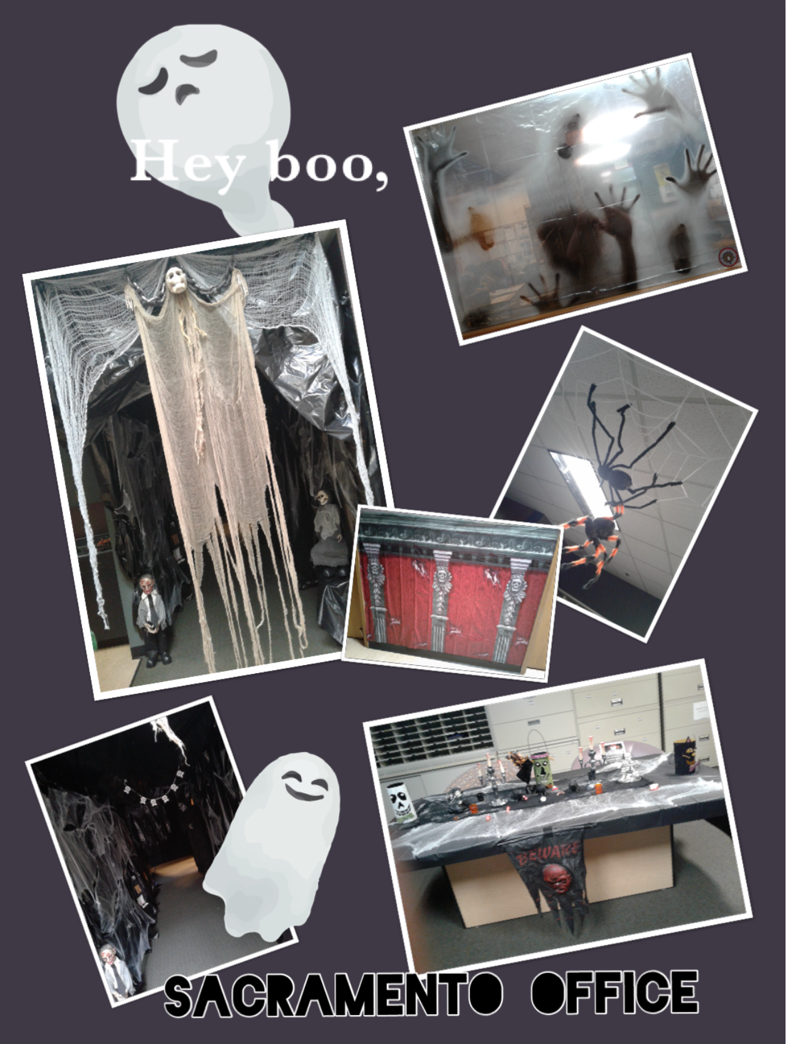 The Sac office is holding a decorating contest the day of Halloween, and as you can see, they have some SCARY good entries.
---
Trick-or-TREATS
Check out these awesome Halloween treats that are as delicious and easy as they are festive! And they're perfect for your little monsters, too!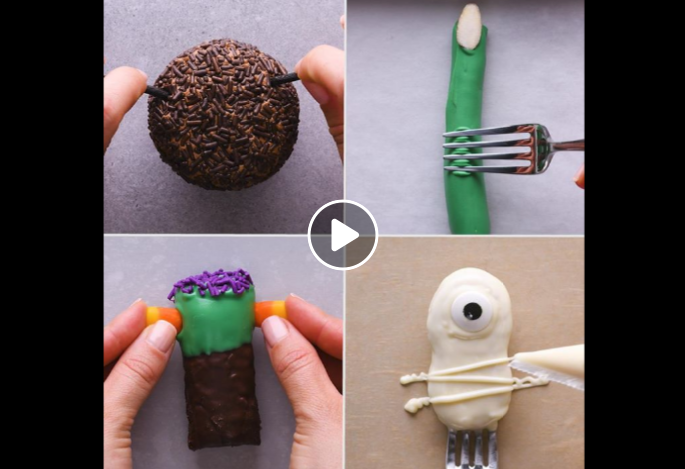 Be sure to send us photos of any Halloween treats you make during your branch's Halloween festivities!
Bone Appetit!
---
What Have the Branches Been up to Lately?
On Wednesday, October 18th, the Dublin branch held a leadership training! Way to go, guys!
---
 Core Values: Innovative
Collins looking into the virtual future of 3D installations. Who needs drawings with these glasses?!
---
♢♢♢ Gene's Gems ♢♢♢
Corporate Value of the Week: Creativity
---
Collins Selfies
Even though we work hard, we play hard too. Every week, we'll show off our most important resource: the Collins Electrical staff.
This week, we introduce to you…
Haley Crouse and Fresno's new safety mascot, Jade!
Have you ever seen a cuter mascot?! We think not! Haley brought her fur baby, Jade, in for a visit and Jade happily accepted the volunteer position of Fresno's new safety mascot!
Check out all the Collins' Selfies by searching for the hashtag #collinsselfie on Facebook.
Do you have a #collinsselfie to share? Post them to our page using the hashtag #collinsselfie or email Elaine at EAlcones@collinselectric.com.
Make sure to incorporate the Collins Electrical logo in a creative and fun way!